A website just as unique as you
Present yourself, your projects and your ideas anyway you want. Design a homepage of your very own. Thanks to drag & drop controls, even beginners can create impressive websites in no time at all.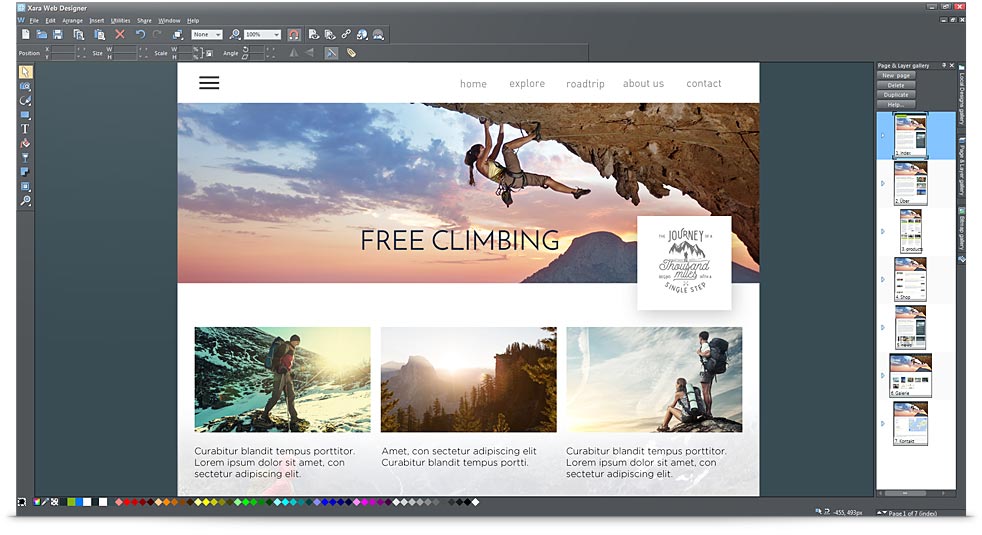 Conceptualize
Start with an empty page to bring a great idea to life or use one of over 35 fully customizable website templates.
Design
Customize every detail and integrate your photos, videos and music by just dragging them onto the page – that's it!
Publish
Upload your website directly for the world to see. Web Designer comes with 500 MB of web storage space for free.
Optimize
Edit your website from anywhere and even while on the go through your compatible devices with Online Designer.
The most important features:
Complete design freedom for arranging elements
No programming skills required
More than 35 pre-built website templates
Over 500 templates & design elements
Easily integrate photos, videos and music
Extensions for Facebook, YouTube, Google Maps etc.
Advanced image editing
Edit online
Includes 500 MB of web storage
Online Designer
Xara Web Designer lets you, or together with others, adjust your homepage online from anywhere with laptops, smartphones or tablet devices.
Optimized image editing
Improve your images right in the program. You can add effects and graphics, correct color, remove distracting blemishes and much more.
New content catalog
Download images, graphics, illustrations and videos for free. All Pixabay files may be used for any purpose.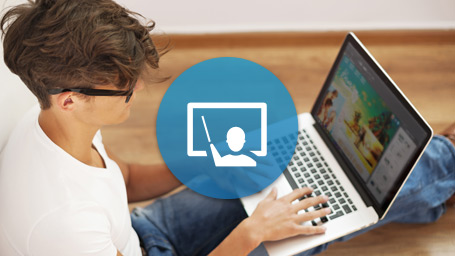 The free tutorial videos from MAGIX provide you with an initial look at various MAGIX programs.
You'll learn quickly and easily how to use the most important features in order to bring your own projects to life.
What the press has to say

The Web Designer family
Ideal for your first homepage
More than 35 pre-built website templates
Over 500 templates & design elements
Complete design freedom for arranging elements
No programming skills required
Easily integrate photos, videos and music
Extensions for Facebook, YouTube, Google Maps etc.
Advanced image editing
Edit online
Includes 500 MB of web storage
Learn more
Buy now
Premium highlights for professional websites
Over 200 industry-specific website templates
Over 600 fonts available
Complete design freedom for arranging elements
No programming skills required
Search engine optimization and web statistics
Edit online together with your collaborators, from any device
Features for creating and integrating supersites for presentations, flyers etc.
Advanced image editing
Create your own animations & effects
Includes 2,000 MB of web storage and a domain**
Learn more
Buy now