The easiest way to tell stories.
Bring your memories back to life! A clear, easy-to-use user interface combined with unique wizards for automatic optimization, effect design and dubbing makes creating slideshows easier than ever.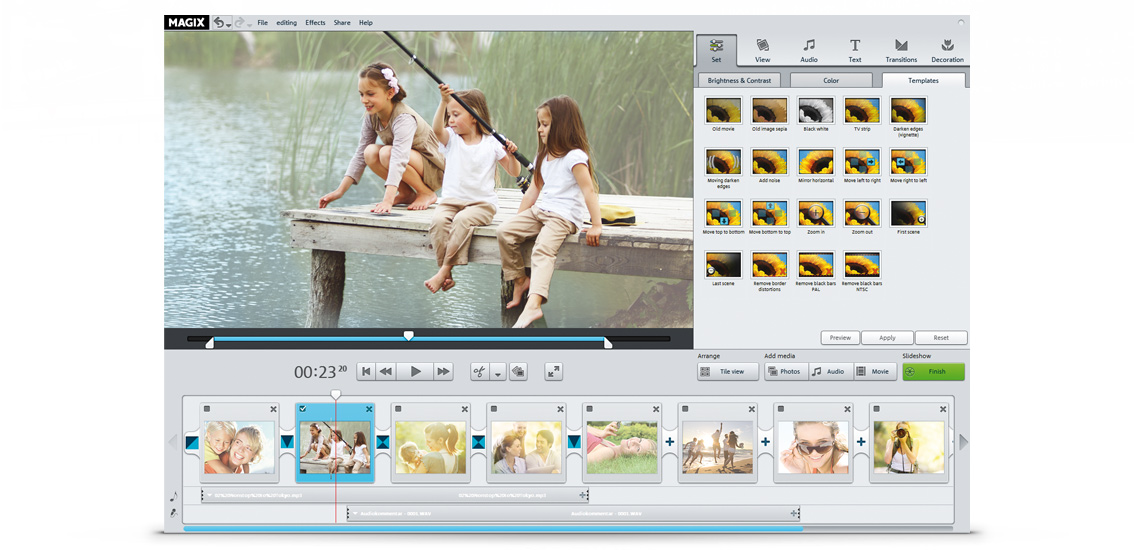 Select photos & videos
Import your photos directly from your smartphone or your camera to the program. The Import Wizard will help you select the best images.
Quick editing
Optimize your images and remove red eye with just a few clicks. Thanks to over 20 templates and a huge collection of music, it's easy to create your own slideshow.
Present & impress
Share your stories exactly the way you want: On CD or DVD, through social networks such as Facebook and YouTube.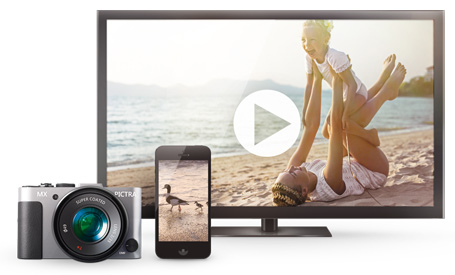 The most important features:
Automatic slideshow design
Special effects, animations and decorative elements
Slideshows with music, sounds and commentary
Automatic image optimization & red eye correction
Interactive menu templates for DVD and Blu-ray discs
Upload to YouTube, Facebook and Flickr for free
Slideshows for TV, PC, Web, Blu-ray, projectors & mobile devices
The free tutorial videos from MAGIX provide you with an initial look at various MAGIX programs.
You'll learn quickly and easily how to use the most important features in order to bring your own projects to life.
Specifications
All MAGIX programs are developed with user-friendliness in mind so that all the basic features run smoothly and can be fully controlled, even on low-performance computers. The technical data for your computer can be found in the control panel of your operating system.
Minimum system requirements:
Graphics card
Onboard graphics card with a screen resolution of at least 1024 x 768
Drive space
1 GB free disk space for program installation
Burn
CD-R, DVD or Blu-ray burner
Internet Connection: Required for activating and validating the program, as well as for some program functions. Software can also be used offline. However, please note that the program requires an Internet connection at least once a month to validate the license.
MPEG-2 must be activated for copy protection reasons (free).
*AVC(HD)-Import must also be activated (£4.99).
Note: The program's internal online services and the online update require an Internet connection.