Xara Photo & Graphic Designer
For graphic design, photo editing and illustrations
Upgrade: Xara Photo & Graphic Designer
For graphic design, photo editing and illustrations
Xara Photo & Graphic Designer
For graphic design, photo editing and illustrations
Photo editing : quick and precise
Graphic design: for professional layouts
Illustrations: create logos, symbols & sketches
Includes 150+ effects and photo filters
900,000+ photos and graphics
Online Designer: cooperate on projects
Photo editing : quick and precise
Graphic design: for professional layouts
Illustrations: create logos, symbols & sketches
Includes 150+ effects and photo filters
900,000+ photos and graphics
Online Designer: cooperate on projects
Top 10 of the most popular photo filter
From lens reflections to blur effects: your photos will shine in a new light with the 10 most popular photo filters.
Design easier with Smart Shapes
Professional design, even for non-pros. Easy and fast. The pre-set Smart Shapes can be customized now even faster. New in the collection: 10 timeline Smart Shapes!
Use for one year for free: The Online Catalog offers designers a unique selection of additional stock photos, graphics and illustrations.
Free image material: stock photos
Always find just the right image! A giant selection of stock photos awaits you!
Gives your creativity more room: graphics
Direct access to a fantastic collection of icons, logos and other graphic design elements.
Drawn to a T: illustrations
Patterns, textures and shapes – to inspire unusual designs for print and web.
Includes Online Designer
Would you like to share editing of your designs with friends, family or colleagues? Do you need to edit them remotely in the browser using any device? Now it's all possible with Online Designer!
Includes Update Service
Get all new features & content, free for 1 year!
Guaranteed access to Online Designer, free for 1 year!
Access to Online Content Catalog, free for 1 year!
You receive the very latest version at the time of purchase!
New photo filters
With over 100 brand new photo filters, it's easy to transform a simple image into something amazing.
All new! Combine different filters to make your images really stand out.
Photo Manager
The Photo Manager is a new component in Xara Photo & Graphic Designer and offers a wide range of options for organizing, finding and even evaluating your most beautiful photos and videos. Optimize exposure, focus and colors in your images in no time at all and then present them in a spectacular slideshow or save to CD and DVD.
New photo filters
50 new photo filters offer lots of new creative possibilities and let you turn any image into something truly outstanding! Intensify colors, highlight areas within an image or create dramatic high contrasts for something really eye-catching.
Stock illustrations
In addition to the free stock photos, the Online Content Catalog now includes a fully integrated library of over 760,000 royalty-free stock illustrations to choose from, with a super-fast search function.
Lists menu
Creating bullet and number lists is now easier than ever before thanks to the new list dialog, and there are flexible new options such as linking separate lists and more creative options for the bullet or number.
Tons of other improvements
There's a huge range of improved features to help you get your projects done faster and more easily than ever before.
New Chevron SmartShapes, ideal for process diagrams
Improved Effects Painter
Improved PDF and Word document import
Improved SVG import
Easier import of web buttons for use in print documents
Xara Photo & Graphic Designer
Perfect your photos and create your own drawings and illustrations for flyers, cards and social media. The combination of photo editing and graphic design in one program opens up countless new possibilities.
Buy now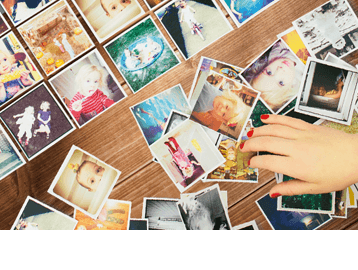 MAGIX Photo Manager Deluxe
Keep track of your photos and videos with this powerful image management tool. Thanks to advanced filtering features you'll always be able to find the perfect picture.
Buy now
MAGIX Photo Premium
Get the most out of your photos and create your own graphics and illustrations on your PC. Create slideshows with text, music and spectacular effects with this complete solution.
Regularly R1,798.00
R1,499.00
Buy now