Making music with the ideal setup
THE NEW MUSIC MAKER HARDWARE EDITIONS!
A must-have for your productions – take it everywhere with you!
MUSIC MAKER 2023 PERFORMER
featuring Akai MPK Mini 3

Want to produce songs live, even on the go? Get this compact
power tool for aspiring producers: MUSIC MAKER 2023 PERFORMER is the perfect combination
of your favorite DAW and Akai's MPK Mini 3, which was designed based on their legendary
MPC drum machine. This popular MIDI controller features dynamic pads, endless knobs,
and a 2-octave keyboard – ideal for producing beats with samples.

Perfect for producers and anyone on the go: 25 velocity-sensitive synth action keys, 6 drum pads,
4-way joystick, and pro controls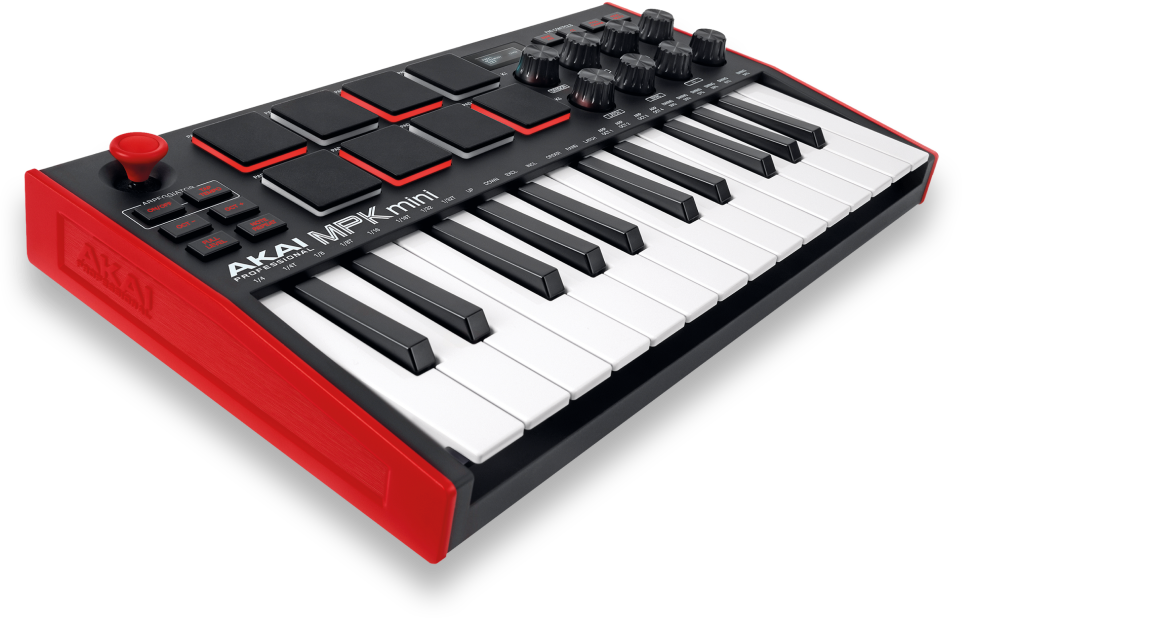 Simply connect & get started!
Driver-free, plug & play connection for universal compatibility
Total control over your productions
Innovative 4-way joystick for dynamic pitch and modulation control
Built-in arpeggiator with options for resolution, range, and modes
The MPC experience
8 backlit, velocity-sensitive MPC pads
Note repeat & full level for programming drums, triggering samples, and controlling virtual synthesizers/DAWs
The ultimate performer
25 velocity-sensitive mini offer superior piano key performance with exceptional response
Focus on your performance
The OLED display provides clear and important information about DAW mode, speed, CC, and much more
Controls for your virtual instruments & FX
8 360° knobs can be mapped with your music studio plug-ins for mixing, adjusting synth controls, and more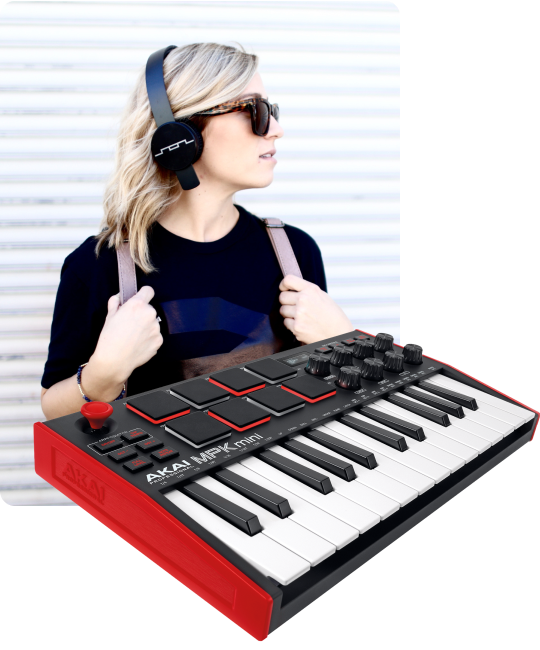 The perfect
all-rounder
Whether virtual instruments like electric piano, vibraphone, or drums: The Akai MPK Mini 3 is the perfect all-round controller for any situation! It fits in any backpack and is easy to connect via plug & play.
MIDI recording
made easy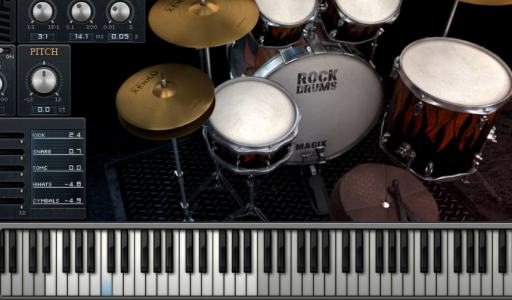 For example, select a rock drum kit and play a drum part on the MPK Mini 3's pads conveniently using MIDI recording. The next step is to refine your loop and start using it in your track. Add effects and you're done!
Precise drum patterns and
high-quality sampling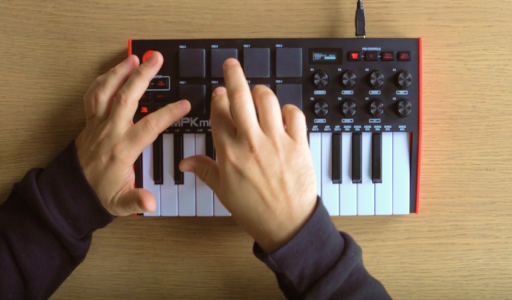 The MPC pads allow dynamic drumming with subtle accents. Using the convenient knobs and 4-way joystick, you can always control the most important parameters on your synthesizers – thanks to freely customizable assignment!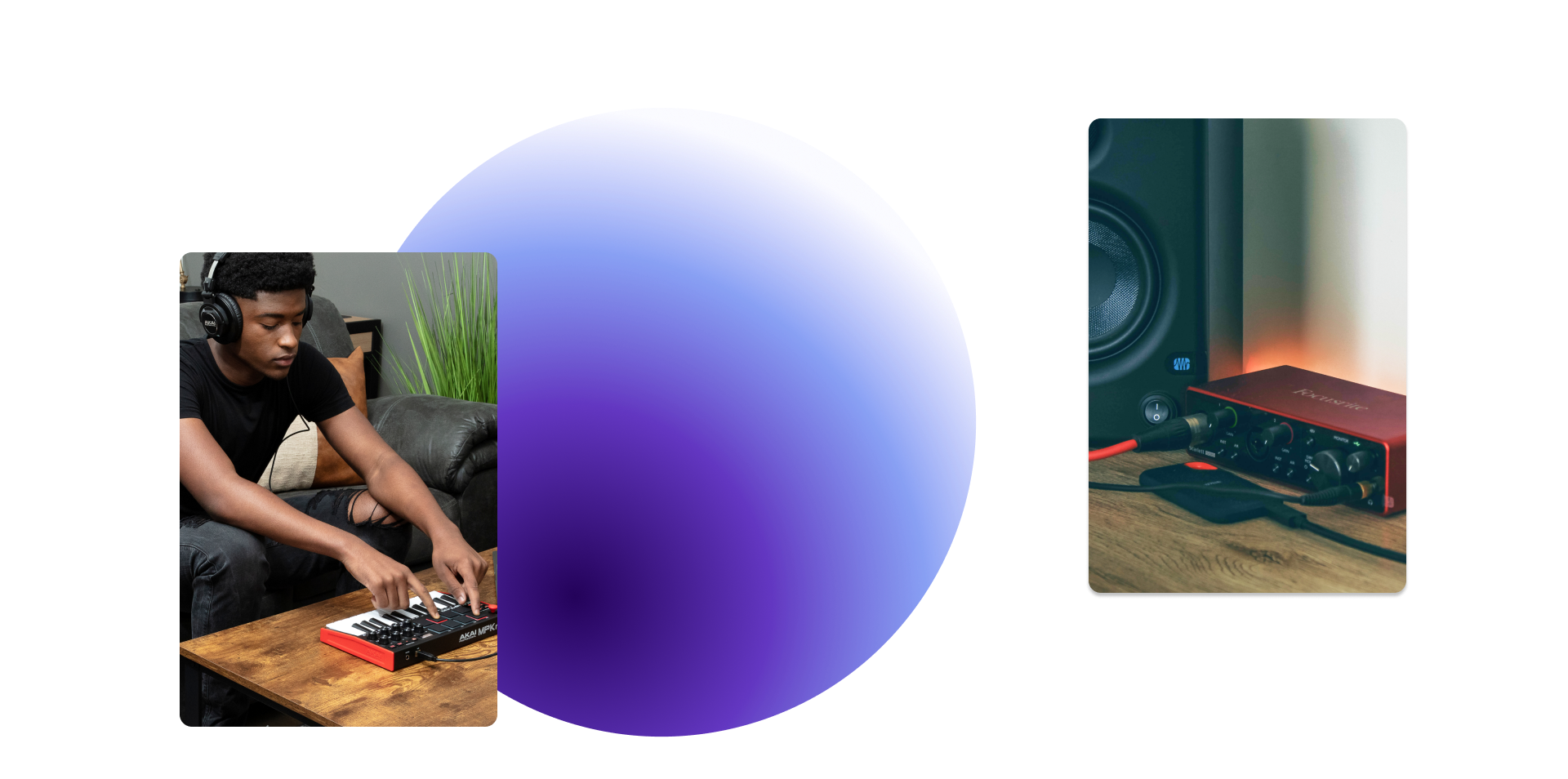 THE MUSIC MAKER PROMISE:
MAKE YOUR FIRST SONG TODAY!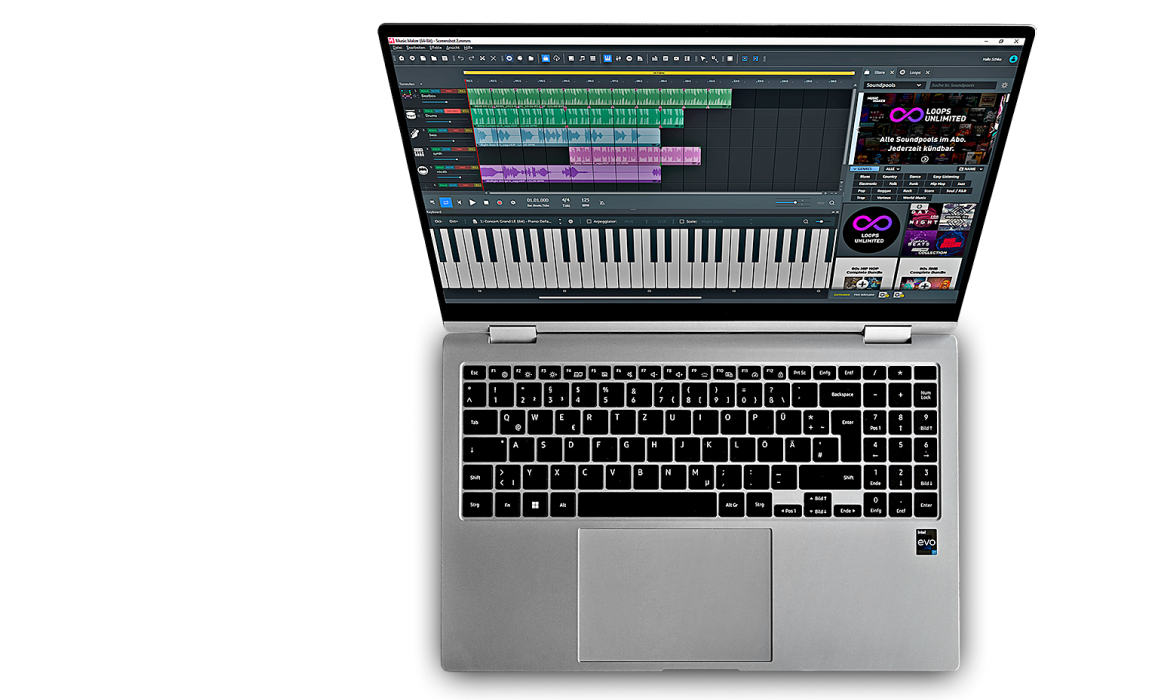 1. Connect
You can easily connect your hardware to your PC via plug & play using your USB port.
2. Install
The hardware is automatically recognized after installing the drivers and can be used immediately the next time you open MUSIC MAKER.
3. Get started!
Dive into the world of music production: With innumerable sounds and features, you'll never run out of inspiration!