magix.com is a multi-certified and qualified online shop which enjoys the trust and confidence of its customers. In order maintain this level of trust in the future, we've made all the information you will need prior to making a purchase available here – including contact information for our purchase support.
Looking for software for a special purpose? The Product Finder contains an overview of all MAGIX products as well as useful search filters.
Direct purchase advantages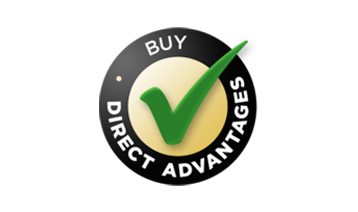 Purchase software direct from the manufacturer and profit from a range of benefits:
Immediate access:
Download software and get started right away
Free email support:
Get quick answers to your questions via email
Lifelong downloads:
Download software again at any time
Get exclusive offers:
Special offers for upgrades and other MAGIX products available only to direct purchase customers
Planning to upgrade to Windows 11 and want to make sure your MAGIX products will still work? Everything you need to know about compatibility is available here.

What does 64-bit mean, and is my computer suitable for it?
The following applies in general: 64-bit architecture in operating systems and processors allows more processing power to be used for software compared to 32-bit systems. This is an especially important advantage in case of video editing, where computer hardware has to process large amounts of data and execute complex computational processes. For this reason, most software from MAGIX is 64-bit for more power and speed.
In order to be able to use 64-bit software, the computer operating system must also be 64-bit. You can check which version is installed on your computer in system information settings.
Can I install 64-bit software on my 32-bit system?
No, unfortunately that won't work. 32-bit systems can operate only with 32-bit software. They're not upwardly compatible. That means that all 64-bit applications from MAGIX require a 64-bit system.
Can I install 32-bit software on my 64-bit system?
Yes, this is often possible.
What does it mean if Specifications mention nothing about either 64 or 32-bit?
MAGIX 64-bit software always carries a notice in its "Technical Specifications". If no information is found in the Specifications, this indicates a 32-bit version.
Does 64-bit mean different things for video, photo and audio products?
No, application type has no effect. All 64-bit programs have the same requirements.
Should I check that software plug-ins are also 64-bit?
Yes, the same rules apply to plug-ins. 64-bit plug-ins can only be installed on 64-bit systems. You should also ensure that the application for which the plug-in is being installed is also 64-bit.
Physical version or download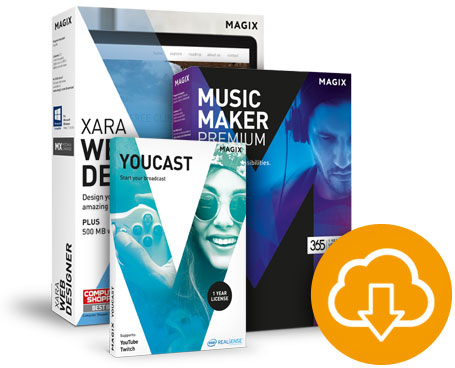 For many products, you can choose between a physical version of the program and a download version.
The physical version is sent by post and arrives in a couple days. This option involves shipping costs.
The download version allows you to download the software right after purchasing it. There are no shipping costs involved. You also have the option of ordering a backup CD/DVD when making your purchase. You can find information about activating download versions in the Technical Support Section.


Credit cards
For credit card orders, we require your card number, the name of the credit card company, as well as your card's expiration date and verification code.
Your credit card will be charged after the order confirmation has been sent.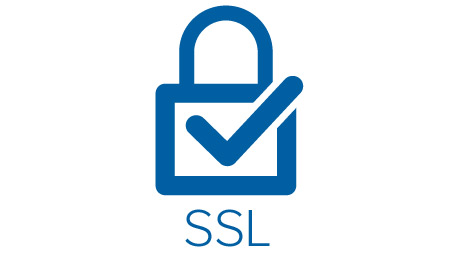 Payment security (SSL-encryption)
We use SSL-encryption to protect your personal details during online payments.
With SSL (Secure Socket Layer), all personal details provided through our website are sent to us in encrypted form and remain strictly confidential.
This connection is private in the truest sense of the word, since the content is only sent over the web in encrypted form. It is not possible for third parties to see your details during the transfer. The identity of the server is confirmed with a certificate, and powerful algorithms verify that the data arrives complete and unchanged.
The green bar in the URL guarantees that the connection is secure and that all data are completely encrypted.

Delivery Times
Most MAGIX Shop orders are shipped using Deutsche Post and DHL. Estimated delivery times:
2 to 4 working days for deliveries within United Kingdom
2 to 4 working days for deliveries to Ireland

Delivery charges
Shipping costs apply to physical products (this does not apply to download versions). The shipping costs are applied once per order, irrespective of how many products you order. Delivery costs vary depending on the country of delivery:
United Kingdom: £ 14.99
Ireland: € 4.99
Delivery charges in other countries: Delivery charges displayed in foreign currencies are converted into Euros on a daily basis and displayed in the order process.
MAGIX license terms and conditions
You can find the MAGIX license terms and conditions at EULA. There you will find all information about how and for which purposes you can use our programs and their contents.
Purchase consultation contact
Email: infoservice@magix.net
Purchase consultation over the phone
Monday to Friday 10:00 am - 4:00 pm CET
Telephone: +44 (0)203 3189218