Relive your memories again and again
Beautiful moments are even better when you share them with others. Transform the most treasured photos of your adventures on vacations, family celebrations and the little surprises of everyday life into animated slideshows with Photostory Deluxe. Experience your best moments over and over again with friends and family.
Create animated slideshows from photos, videos, and music quickly & easily, and share your story on DVD or online.
Deine Momente: jetzt auch zum Festhalten
Wir feiern 20 Jahre Photostory Deluxe: Passend dazu bieten wir Ihnen ab sofort die Möglichkeit, Ihre Diashows mit nur einem Klick zu einem einzigartigen Cewe-Produkt zu verwandeln. Mit Cewe können Sie Ihr Projekt ganz einfach aus Photostory und weiteren MAGIX Produkten in Fotobücher, Wandkalender und vieles mehr umwandeln.
Machen Sie aus Ihren Projekten Erlebnisse zum Anfassen. So teilen Sie Ihre Geschichte mit Ihren Liebsten und genießen die besten Zeiten gemeinsam noch einmal.
Wie funktioniert das? Im Programm können Sie unter "Bereitstellen" das Projekt exportieren und dann in der Cewe-Software einfach wieder einfügen. Dank der vielen Möglichkeiten des Programms können Sie die Fotobücher individuell gestalten und einzigartige Kunstwerke erschaffen.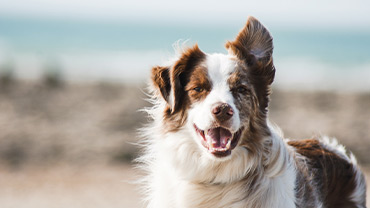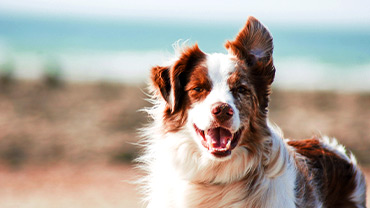 Image editing
Each and every one of your photos is special. Take the time to let them shine! Enhance every picture in detail and quickly with just one click with image-editing features such as automatic shot matching.
Edit videos
Want videos in your animated slideshows? Here's the solution! With Photostory Deluxe, you can edit optimize and insert video recordings into your slideshows – no previous experience required. An exciting change of pace for your audience!
Audio
Music simply makes life better. And it also adds a completely special effect to a slideshow! Explore impressive film scores, realistic background soundscapes and entertaining sound effects.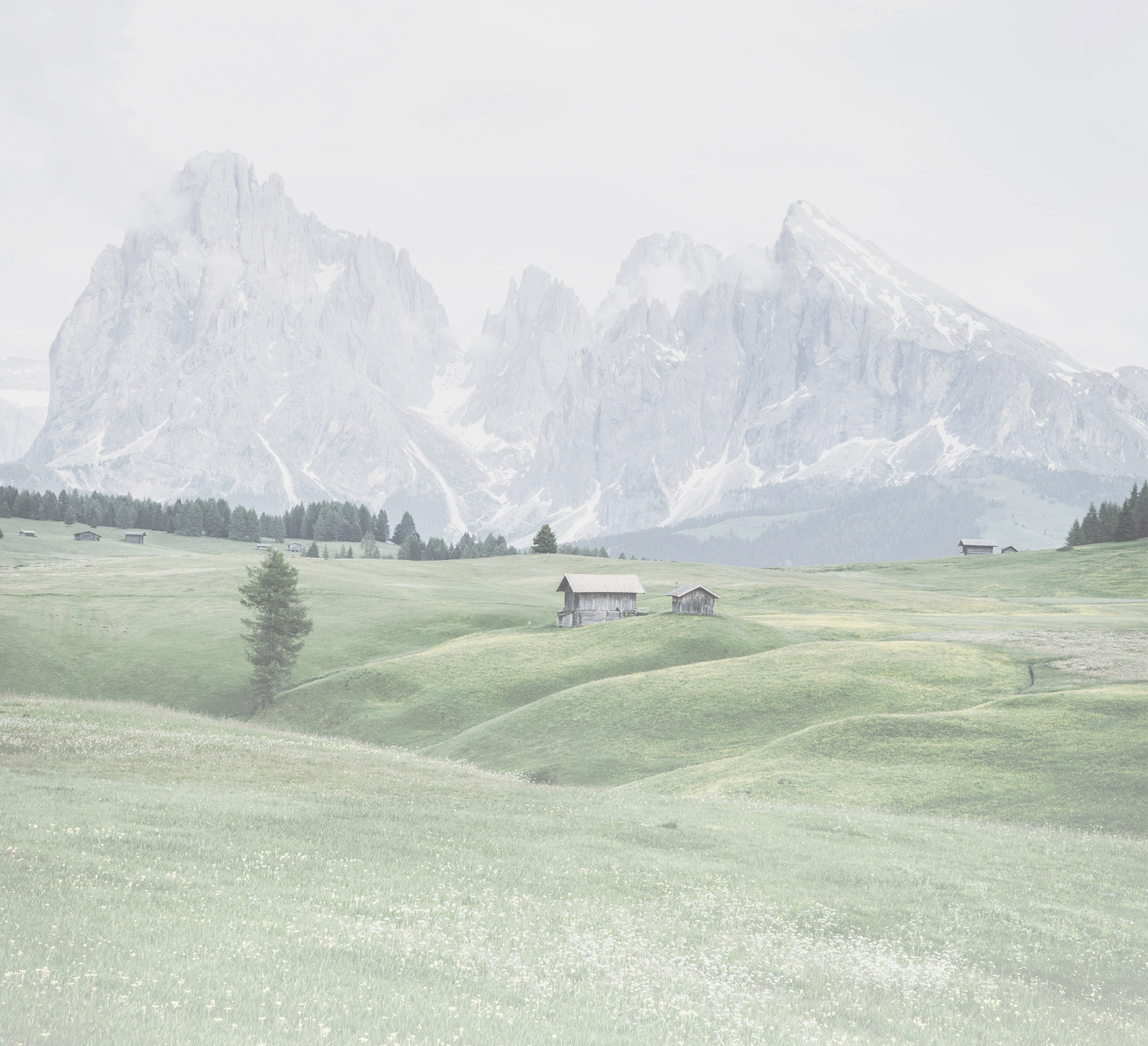 Set accents – with animations, effects & more
Nothing makes your stories come to life like creative photo effects. They're the best way to make your slideshow even more entertaining for your audience. Get started today!
Over 100 photo collages
Combine several photos in diverse photo collages. Select for the perfect one for your photos from the over 100 templates available.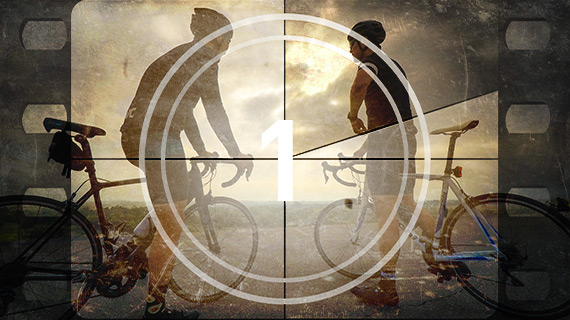 Effects & decorative elements
Impressive and entertaining: Browse the circa 1,500 effects and over 200 decorative elements that are available for your slideshows in Photostory Deluxe.
Transitions
Picked out your best photos? Now it's time to bring them all together in a slideshow. The wide range of dissolves are particularly helpful for creating eye-catching transitions between images.
Intros & outros
Round things off: The carefully designed intros & outros let you create a lasting first impression at the start, bring your story to a satisfying conclusion and add an artistic frame to your slideshows.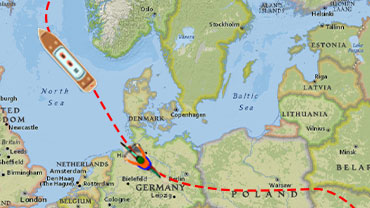 MAGIX Travel Maps
Take your audience on holiday with you: With animated travel routes you can show the exact route of your trip on the map. And modes of transport, locations and photo highlights make them even more impressive!
New in Photostory Deluxe 2022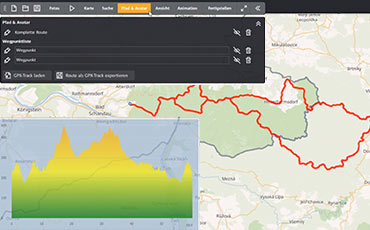 Optimized according to customer feedback: MAGIX Travel Maps
The travel route animation in Photostory Deluxe 2022 offers users a revamped menu, fullscreen mode, MP4 export and new creative possibilities for design.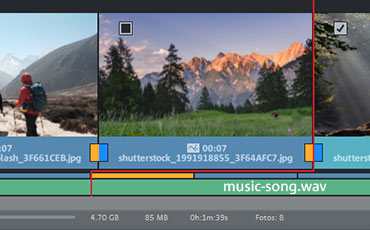 Now featuring an audio track: The new Panorama Storyboard
Starting now, an audio track is also available on the clearly arranged Panorama Storyboard. This makes it even easier to add an audio commentary and music to your animated slideshows.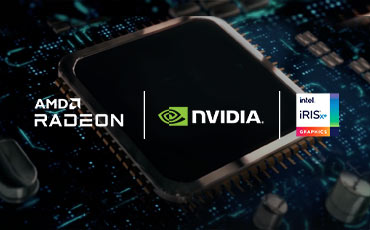 Comprehensive graphics card support
Boosted performance for graphics cards from Intel, Nvidia & AMD: Enjoy fast import, smooth editing and ultra-quick export that's faster than in realtime* thanks to comprehensive GPU acceleration.
* 12-second export time for 1-minute Full HD, MP4, AVC with Intel i7 6700 and NVIDIA GeForce GTX 1070
Present your finished video.
Is your slideshow ready to share with your loved ones? Round up the gang and get comfy on the sofa! You can present your slideshows effortlessly on PCs, TVs or any kind of screen.

Highlights
4K export for super sharp slideshows
1-click image optimization & advanced image editing
Background music with matching edits & beats
Travel route animation with MAGIX Travel Maps
Entertaining animations, effects & zoom shots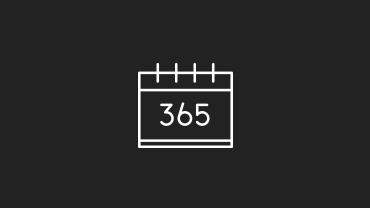 Subscription service
Cutting-edge today. Cutting-edge tomorrow. We've got even more big plans in store for Photostory Deluxe. By purchasing a subscription service, you can take advantage of regular quarterly updates, creative photo tools, inspiring tutorials and royalty-free music for your animated slideshows.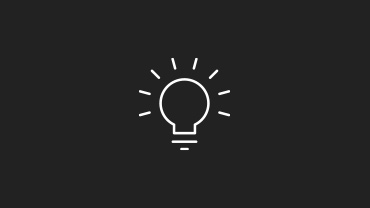 Free online tutorial videos
The free MAGIX tutorial videos include an introductory video for getting to grips with Photostory, as well as explanatory videos for the essential program functions, as well as a wide range of helpful tips and tricks. Creating slideshows has never been this much fun!
MAGIX Photostory Deluxe 2022
Create animated slideshows from photos & videos
Upgrade: MAGIX Photostory Deluxe 2022
Create animated slideshows from photos & videos
Create animated slideshows from photos & videos
Easy video editing
Stunning effects such as collages, transitions & zooms
Travel route animation with MAGIX Travel Maps
Available until August 14, 2022
Only now for free in this offer:
✔ NewBlue Filters 5 Recolor ($99 value)
Create animated slideshows from photos & videos
Easy video editing
Stunning effects such as collages, transitions & zooms
Travel route animation with MAGIX Travel Maps
Available until August 18, 2022
Only now for free in this offer:
✔ NewBlue Filters 5 Recolor ($99 value)
MAGIX Photostory Deluxe 365
MAGIX Photostory Deluxe 12 month subscription
MAGIX Photostory Deluxe 365
MAGIX Photostory Deluxe 1 month subscription
Create animated slideshows from photos & videos
Easy video editing
Stunning effects such as collages, transitions & zooms
Travel route animation with MAGIX Travel Maps
Available until August 14, 2022
Only now for free in this offer:
✔ NewBlue Filters 5 Recolor ($99 value)
Create animated slideshows from photos & videos
Easy video editing
Stunning effects such as collages, transitions & zooms
Travel route animation with MAGIX Travel Maps