1. Produce beats
Combine massive bass sounds with beautiful pre-produced melodies and thrilling snares.
2. Record music
Thanks to an unlimited number of tracks, you have enough space for your recordings of jam sessions from Live Pad mode, vocals and the included virtual instruments.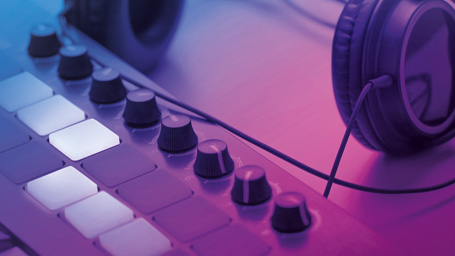 Highlights:
Live Pad mode with 30 Live Sets for EDM, Trap, Hip Hop
More than 6,000 sounds & loops for Trap, Hip Hop, etc.
9 virtual instruments (piano, drum machines, synthesizers, etc.)
Free MAGIX Audio Remote app (iOS, Android):
Project import from the free Music Maker Jam app
Professional effects & mastering plug-ins
Define your own style and expand your version of Music Maker Live with new presets, instruments and loop packages. Preview and select sounds and then add them directly within the program via the new Store.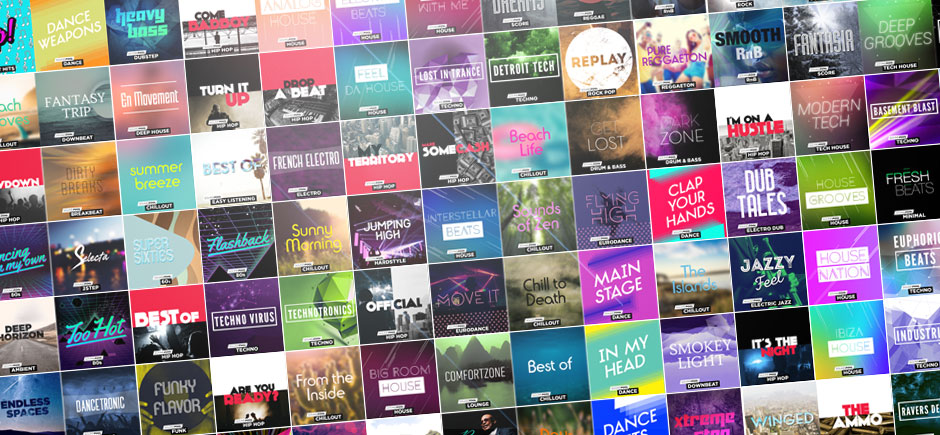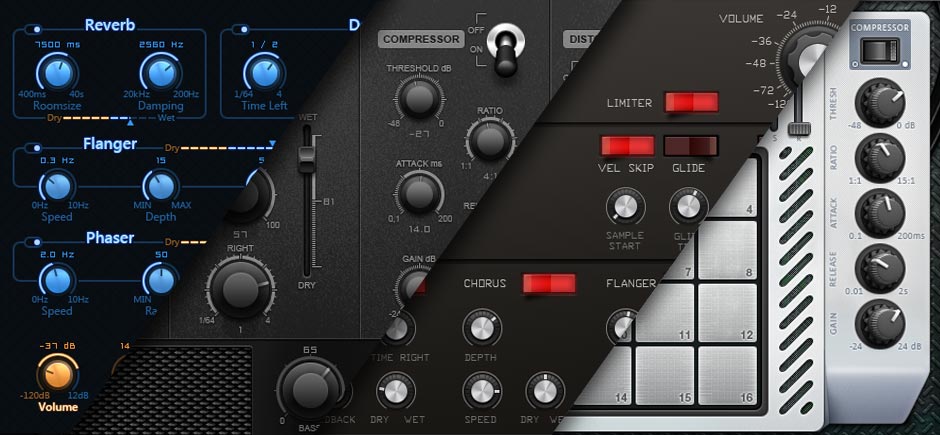 More Soundpools
Customize your sound library
More instruments
Add them the easy way
Just Make Music: Live Pad mode
This mode offers an especially easy, intuitive way of making music. Select one of the 30 Live Sets from Hip Hop, Trap, EDM or Dubstep genres and begin changing the Live Set on the fly within your session.
Start the drums, bring in a hookline or change the melody with one click. Thanks to the loop technology, you can do all this without losing a beat, and hear the results right away. View demo video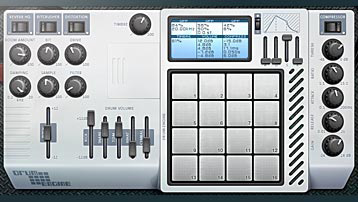 For booming beats!
The Drum Engine is designed like classic drum machines. Various presets for Electro, Minimal and Hip Hop are the ideal base for creating your own beats.
More BPM! More EDM! More OMG!
Pop Drums will pump good vibes through your sound system. The drums in the software instrument are powerful, aim for the charts and are simply unstoppable.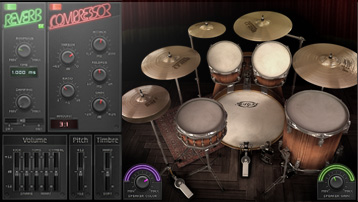 Move your jazz!
Experience the authentic jazz drum sound with Jazz Drums. Also ideal for adding that human touch to electronic music, complex hip-hop beats and groovy swing numbers.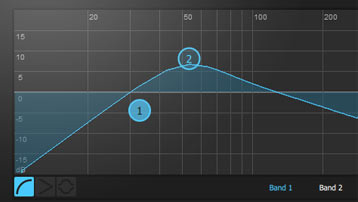 Sound effects
Turned up, down low or completely out of control: Find your own sound with various effects (pitch, chorus, etc.). Experiment, remix or change everything with just one click.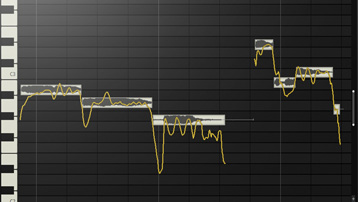 Vocal Tune 2  
The right sound gets the crowd going. Vocal Tune 2 is the easiest way to edit voice recordings. You can make the pitch of certain parts of the recording higher or lower.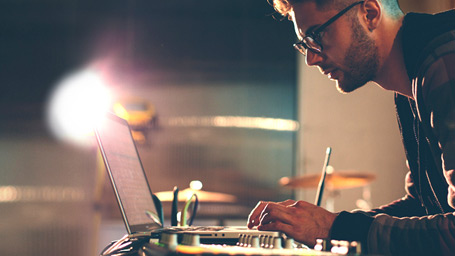 The free tutorial videos from MAGIX provide you with an initial look at various MAGIX programs.
You will learn in a quick and easy fashion how to use the most important features in order to bring your own projects to life.