Music Maker 2020
Simply create music
Dreaming of your own songs as chart hits? Do you constantly have new musical ideas that you'd like to make a reality as quickly and easily as possible? Music Maker is exactly what you need. Combine sounds and loops, play software instruments and drag & drop to apply effects. It's simple. Embellish your songs with vocals or rap. Forget dry theory – just make music!
1. Combine sounds & loops
Creating your own songs has never been this easy – you don't even need any previous experience. Combine sounds and loops from a vast selection of music genres using drag & drop functions.
2. Play and record
Once you've created a beat from sounds and loops, you can add your own melodies, drum grooves or vocals. Play virtual instruments and record your own vocal parts. Connect a MIDI keyboard or microphone and get started.
3. Create your sound
Add unique touches to your music and easily drag & drop to apply effects to sounds, loops, instrumental melodies and vocals. That's it! Your song is now finished, in outstanding, chart level quality sound.
Easier than ever before
Make music with loops & instruments
Making music is not rocket science – especially when you have Music Maker by your side. Our Soundpools contain hundreds of thousands of sounds and loops from all genres that you can easily drag & drop to combine in the way you want. Create beats with melodies you've recorded on software instruments using mouse and standard or MIDI keyboard.
Massive sounds for more music
Soundpools & Soundpool Collections
Ultra-easy, ultra-fast: Build beats in seconds. A huge range of Soundpools from various music genres deliver unlimited sounds and loops for you to use. Whether you want to make house, trap, EDM, '80s music or reggae, Music Maker has you covered.
A Soundpool Collection includes several Soundpools, while a Soundpool contains hundreds of sounds and loops. Loops are included for all possible instruments – with full melodies, plus both female and male vocal passages and rap lines. These can all be easily combined using drag & drop functions, and it's easy to blend genres. And the best part: All the sounds fit perfectly together. Loops are available in 7 different pitches and can be automatically adjusted to the pitch of samples that are already included in the track. Compose songs without the need to read music or any experience in music theory.
Depending on your Music Maker Edition, you can choose: 1 Soundpool Collection and 1 Soundpool (Plus Edition) or 1 Soundpool Collection and 3 Soundpools (Premium Edition).
Hit the right note
Software instruments
All you need is your mouse or a standard or MIDI keyboard to record captivating melodies full of feeling for your tracks. Easily control Music Maker software instruments such as strings, bass, guitars, synthesizers and lots more. Give each and every song a characteristic flair.
You can choose 3 MAGIX instruments and 1 Tiny instrument for Music Maker Plus Edition or 6 MAGIX instruments and 2 Tiny Instruments for Music Maker Premium Edition. Tiny instruments are various percussion instruments such as bongos, congas, shakers as well as claps & snaps that are perfect for adding more character to your rhythms.
String Ensemble
This virtual instrument includes an entire ensemble of powerful, sweeping strings. These vary within the presets from historical, classic sounds to electronically manipulated string effects.
Drum Engine
The classic sound and style of legendary drum machines and samplers. The beat maker offers a range of options for experimentation. Kicks, snares, toms, hi-hats and cymbals can directly mixed via the machine.
Power Guitar
These high-adrenaline guitar sounds are the perfect addition to any rock or pop project! Comes packed with tons of presets and electric guitar sounds from heavy metal to reggae – all featuring a diverse range of playing techniques.
Choir
Classic choral arrangements, dark male voices, crystal-clear vocals sung by a female chorus and mixed-voice choirs. This virtual Choir instrument is outstanding as background support or to carry the melody line in a classical orchestra.
Show us what you've got
Easily record your own vocals and rap
Music Maker enables you to record vocals, rap lines or instruments in an uncomplicated way. Connect your mike, USB keyboard, a drum pad controller or a guitar and get started.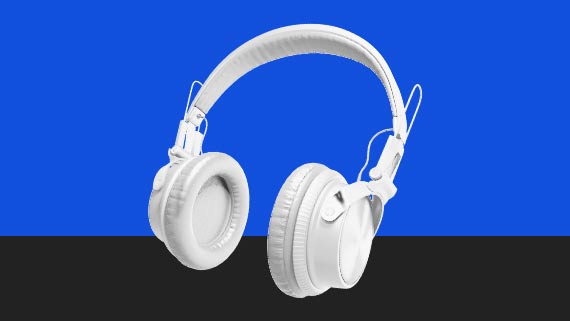 Audio recording
Made your beats? Finished laying down the melody? Then there's just one thing left: vocals. Connect your mike to PC, laptop or an audio interface and simply go with the flow. Record vocals or rap lines in impressive studio quality.
Add the final touch
Mix and master music
Get the most out of your music: Mix and master your tracks on a professional level – even without any previous experience in production. Music Maker comes with several high-quality effects integrated for free into the program. Drag & drop to easily apply these functions and you'll hear how these sounds give your songs the ultimate final polish.
Premium Edition and higher
iZotope Ozone 8 Elements
More bass. More boom. More dynamics. Finalize your mix with the Mastering Wizard, Ozone maximizer and an impressive 8 band EQ. Ozone Elements can be easily integrated into Music Maker via VST. Access a fuller, more powerful sound for radio and stream-ready masters in no time at all.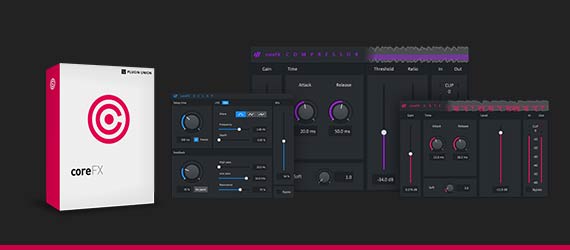 Premium Edition and higher
coreFX bundles
Access the professional touch for your next hit record. The 2 coreFX bundles include 5 mastering and 3 delay effects that no music software should be without. These bundles offer even more creative options within Music Maker for modifying your sounds, loops, instruments and vocals in captivating ways.
Premium Edition and higher
SOUND FORGE Audio Studio 12
SOUND FORGE Audio Studio 12 stands for audio editing at the highest level and is the perfect complement to Music Maker. Easily cut and edit sounds, samples and audio tracks with professional studio effects and insert crossfade for seamless transitions without pops or clicks. Produce your own loops, which you can then use directly in Music Maker!
Expand your version of Music Maker
Additional functions and effects
Want to create large-scale projects with an unlimited number of tracks? Dreamed of a tool that can create automatic remixes? Or of full, 5.1 Surround Sound? Music Maker lets you combine the exact functions you want and customize everything to your needs.
Each Edition lets you activate a number of features, which you can easily select and install via the built-in Music Maker Store. Here's a brief selection of the outstanding effects you can access in the Store.

More essentialFX
Discover tools for professional audio editing and outstanding sound: 7 essentialFX plug-ins are available in the in-program Music Maker Store.

Vintage FX Suite
Traditional Vintage sounds, authentically reproduced: The three VST plug-ins Filtox, Corvex and Ecox are impressive both in terms of their true reproduction of the full, rich sounds of analog effects units and their intuitive operation.

Analogue Modelling Suite
Explore even more mastering options – with the Analogue Modelling Suite. The four professional mastering tools AM|MUNITION, AM|PHIBIA, AM|PULSE and AM|TRACK offer impressive analog sound and are an absolute must-have for any production.
Your Music Maker – the way you want it:
Music Maker includes everything needed to create music: You build your own version with content of your choice. Choose your favorites from among hundreds of Soundpools. Select the software instruments you need and pick some functions and effects. First create your own Music Maker – then create your own music.
Learn in this video how to activate your Music Maker software and Soundpools, instruments and functions.
Always up-to-date –
no matter where you are

Music Maker – always up-to-date:
Our promise to you: From now on, you will always be able to download the latest software version of Music Maker. Even if you use the free version, you'll receive all basic functions and bug fixes for free. And that's the case for as long as we continue to develop the program.

Make music – anywhere
Always on the go? Access your sounds, functions and instruments from anywhere! Simply download the free Music Maker, log in to the Store using your account and download all your purchased content. You can also activate your other Soundpools, instruments and functions from older versions right in the Music Maker Store using your serial number.
Highlights
Easy music production without any previous experience – on a professional level.
The choice is yours: Build your own Music Maker with the components that matter to you
Pro audio engine for superior sound quality
Multicore support for large-scale projects and more options
Access unlimited Soundpools, instruments and additional functions
Pitch and modulation wheel
49 velocity-sensitive keys
MIDI data exchange and power supply through USB
Ready for takeoff: The easy-to-transport USB keyboard is immediately detected by your computer and Music Maker. There's no need to install any additional drivers or configure any other settings. Power supply is provided via USB.

Music Maker Control Edition
Plug in. Play. Pump up the volume.
Get your studio off to the right start with this comprehensive package including Music Maker Premium Edition and a specially modified USB keyboard with 49 velocity-sensitive keys. This is Music Maker Control Edition.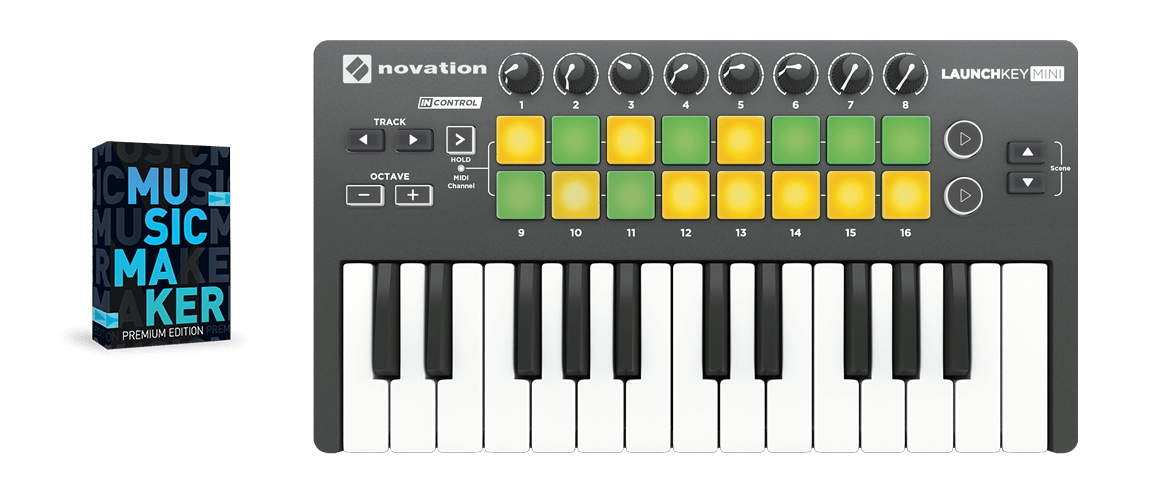 Plug & Play
Simply connect your MIDI controller to your PC and laptop and get started. USB power supply and controls. Extra cables or drivers aren't necessary, and thanks to USB bus power, you don't even need a power supply.
25 keys
Octave switch
16 multicolored pads
8 control knobs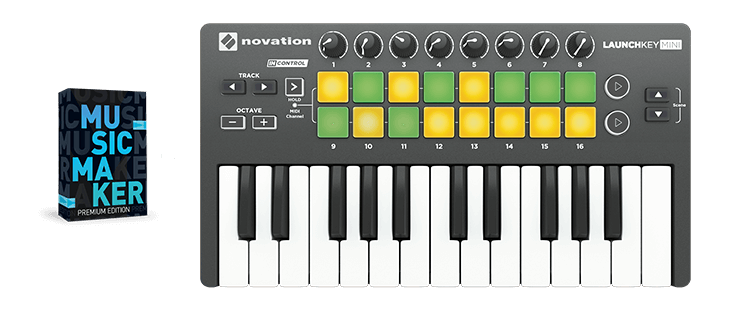 Music Maker Performer Edition.
Fits into any backpack. And surpasses ordinary music programs.
With 16 velocity sensitivity pads, eight different knobs and a piano keyboard (25 keys), this MIDI controller combines all the important studio devices in a single, compact device. The controller elements are seamlessly integrated into your studio setup and are linked directly to the most important features in Music Maker. It's the perfect Edition for when you're on the go, and ideal for any genre. The only thing missing is YOU.