Everything you need to create your sound
Today's studio technologies are as diverse as the artists who use them: Whether you're looking for acoustic instruments, electronic synthesizers, hybrid drum sounds, extraordinary field recordings, realistic instrument emulators or authentic vintage sounds, with Music Maker you're fully equipped.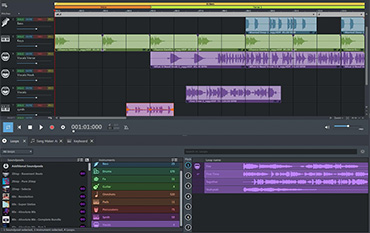 Loops and samples
Enjoy limitless possibilities: Drag and drop to easily combine thousands of loops. Loops are automatically adjusted to the pitch of the song, allowing you to churn out hits in no time at all.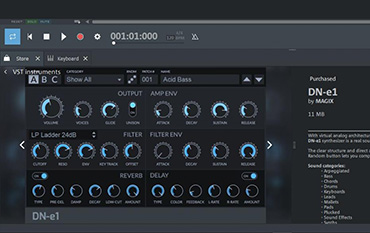 Virtual instruments
Who says you need expensive equipment to make your own music? Music Maker provides high-quality virtual instruments to make your songs sound like professional studio recordings.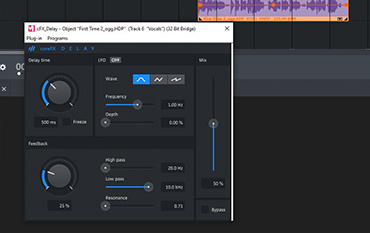 Creative effects
Chart-topping sound? Music Maker takes your music to the next level: From recording to mixing and mastering, all the tools and effects you need are on board.
There's hardly an easier way to produce music: Even if you don't know anything about music theory or music production, Music Maker makes it easy to sketch out songs and produce complete tracks.
Choose from a huge selection of loops and combine them however you like. Your songs, your rules.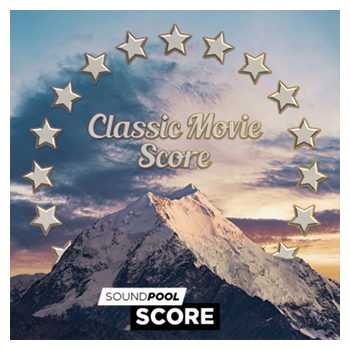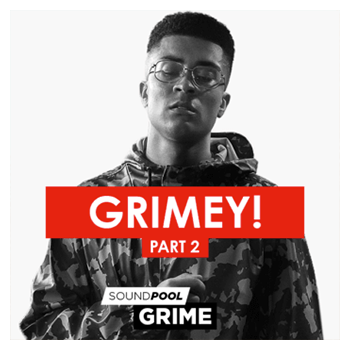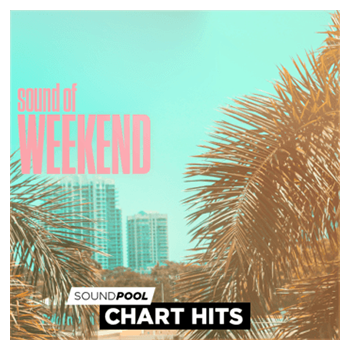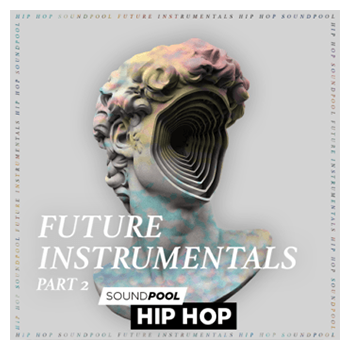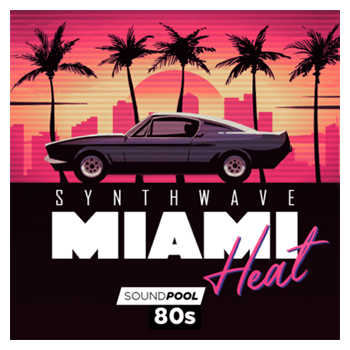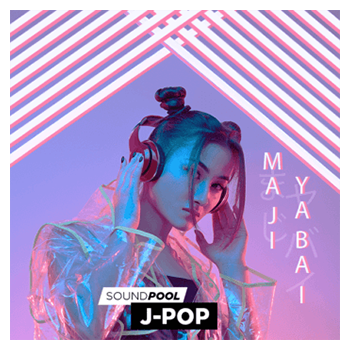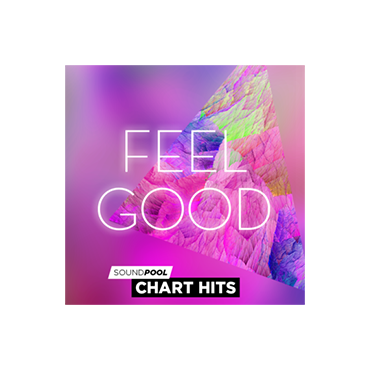 FREE EDITION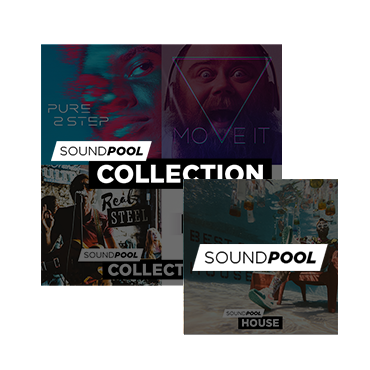 PLUS EDITION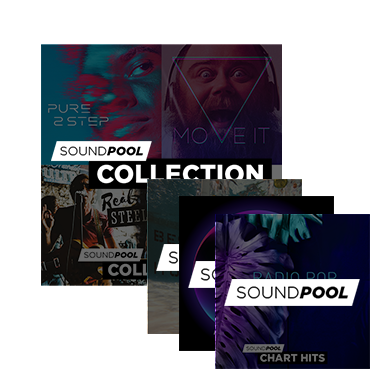 PREMIUM EDITION
You don't need a grand piano to write piano ballads, and you don't need an acoustic guitar to produce your own songs.
Music Maker includes everything you need: Diverse instruments, authentic synths and professional sample libraries. And with Producer Planet, the possibilities are limitless. Try out everything Music Maker has to offer to give your songs an even more professional sound.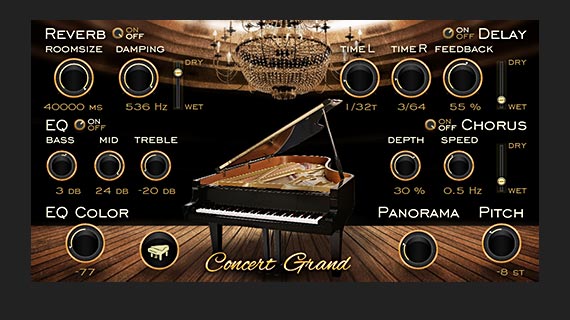 Concert Grand LE (FREE)
This virtual concert piano shines in modern pop and all other kinds of productions.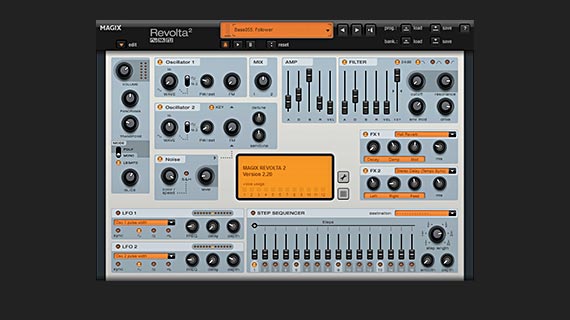 Revolta 2 (FREE)
A powerful synthesizer with diverse presets and sound settings.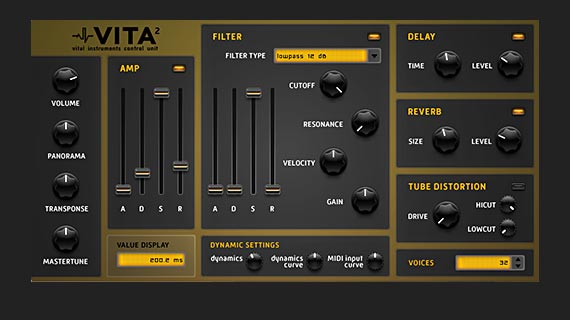 VITA 2 (FREE)
Ultra realistic drums with VITA 2 instruments Acoustic Dum Kit Pop and Acoustic Percussion 1.
With Music Maker, your sound can hold its own against professional productions.
Get essential effects for vocals, guitars and drums, plus everything you need for professional sound editing.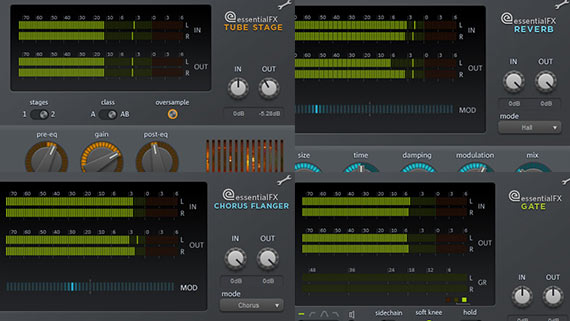 More essentialFX
This collection of seven top-of-the-line plug-ins for mixing and effects brings together high-quality algorithms and ensures outstanding sound. Easy-to-understand controls and optimized CPU usage provide the ideal workflow for mastering.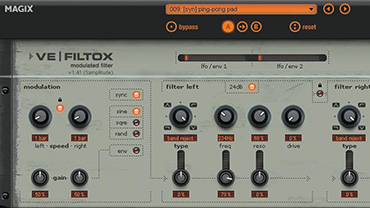 Vintage FX Filtox
Filtox lets you use modulation sources to creatively manipulate frequency responses. Transform pianos into gloomy bass sounds, violins into massive synths, and drum loops into entire tracks.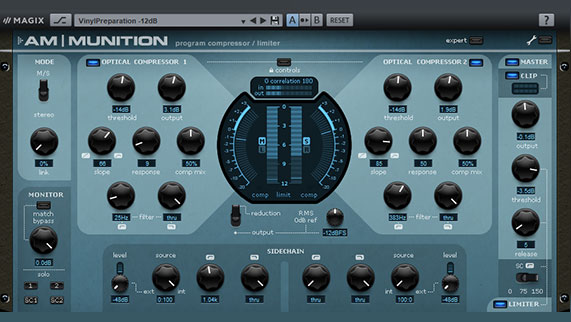 AM|TRACK
A popular trick in mixing and mastering is output to magnetic tape to take advantage of the tape's natural saturation and harmonic distortion. AM|TRACK simulates this process to achieve the same effect right on your computer.
coreFX Delay
Big mountain echo, minus the mountains: coreFX Delay lets you duplicate any sound in any size and shape. Whether classic dub echoes or futuristic special effects, give your tracks that special something.