Compose and edit songs for free, edit music and easily mix and master your songs with the free music making program from MAGIX for beginner, advanced and professional musicians and producers. Try out the best music making software for free and learn everything there is to know about music production. Find out which free music program is best for your needs. Cut songs and edit music for free – with MAGIX music production software.
Free music production software for beginners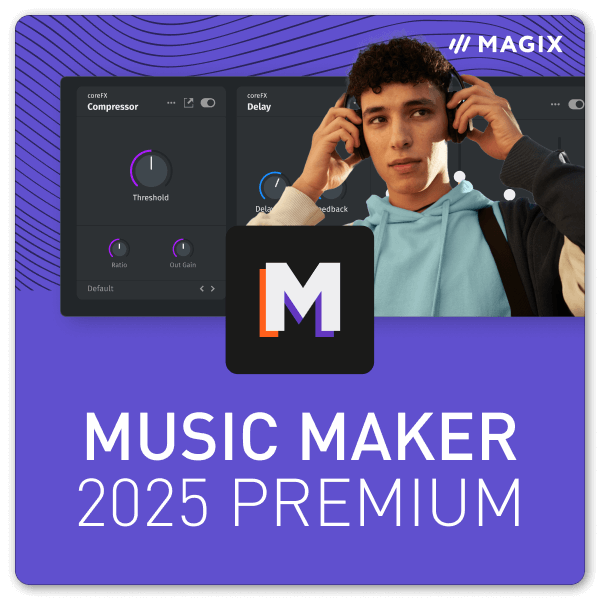 The original program for free music making: MUSIC MAKER
425 sounds and loops, including 4 Soundpools with a further 1,026 samples, 3 high-quality software instruments and 8 outstanding plug-in effects: Free music production software MUSIC MAKER offers a wide range of pre-produced content that can be built together to create entire songs of your very own. Easily combine sounds, loops and VST instruments the way you want, drag & drop to apply effects and create your own hits with impressive sound.
For those who want even more, MUSIC MAKER is also available in PREMIUM edition with additional sounds, loops, instruments, effects and multicore support for even bigger song productions.
Free music production software
for advanced musicians and producers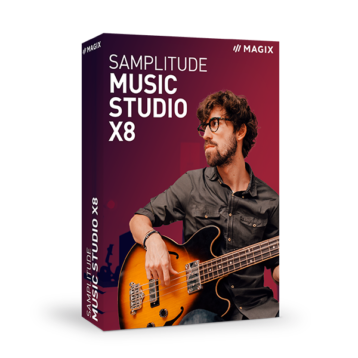 Samplitude Music Studio: Everything you need for your music.
Play, record, mix and master – all with Samplitude Music Studio, the music program that does it all. Compose melodies on piano or guitar and record on up to 16 mono tracks or 8 stereo tracks simultaneously. Use up to 32 VST instruments within a single project before mixing and mastering your audio tracks with professional filters, effects and mastering plug-ins.
Create full song productions with Samplitude Music Studio – music production software free to download as a trial version!
ACID Pro 11 – The creative DAW
Legendary loop-based music production: ACID Pro has been making an impact on the industry for over 20 years and remains the No. 1 DAW for many musicians and producers.
With professional features like ACID Morph Pads, the iconic MIDI Playable Chopper as well as a wide ranges of sounds, virtual instruments and plug-ins, artists are able to create remixes of popular songs in no time at all. From the initial idea right through to the final master – ACID Pro has everything you need for professional music production.
Try the creative DAW ACID Pro in the free download version and dive into the world of loop-based music production!
Free audio editing software for professional producers
Perfect music production: Samplitude Pro X
Produce professional music with a sophisticated audio engine that has been delivering brilliant sound for over 25 years. Samplitude Pro X features powerful 64-bit architecture, multicore-support and sample rates up to 384 kHz and is the preferred DAW for many music producers the world over. Compose, record, edit, mix and master: Samplitude Pro X lets you produce entire tracks in outstanding audio quality.
Cut and edit your tracks for free using the trial version of Samplitude Pro X.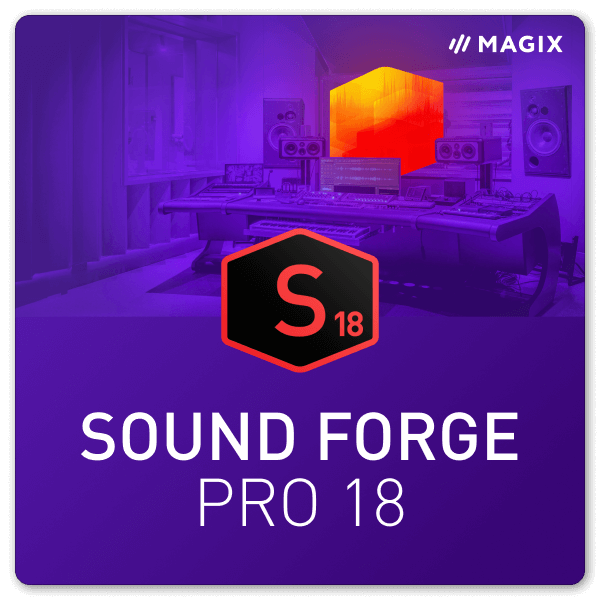 Legendary audio editing: SOUND FORGE Pro
Professional audio editing, sound design and mastering: SOUND FORGE Pro has been setting the benchmark for editing and processing audio files for over two decades. Fully equipped with 64-bit technology, VST3 effect support and a huge range of high-end audio plug-ins, the software is the first choice of professional sound engineers and music producers worldwide.
Free music making – with the trial version of SOUND FORGE Pro, try out the professional audio editing legend for yourself.