Recording, audio editing and mastering made easy
SOUND FORGE Audio Studio provides comprehensive tools and features for editing audio digitally. Record podcasts in professional quality, edit your recordings with a full range of professional effects. Digitize old vinyl and modify audio files using restoration and mastering tools for clean, professional sound. Simple workflows for professional results: Experience SOUND FORGE Audio Studio.

Recording
Professional recording made easy: Record vocals, sounds, and podcasts in excellent quality at up to 32-bit/384 kHz with this fast, uncomplicated, and reliable audio editor.

Audio editing
Cut, move and edit audio files easily and in a matter of clicks. Achieve perfect results for the project you're editing in no time at all with professional effects and 64-bit power on up to 6 channels.

Restoration & mastering
Convert old vinyls and tapes to digital audio files and clean up the recordings using professional restoration tools. Export your songs for streaming and CD release using high-quality mastering effects.
What's new in SOUND FORGE Audio Studio 16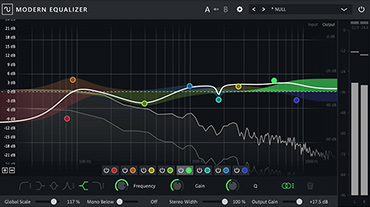 NEW! Shape your own unique sound with modernEQ
Edit audio material even better and produce better quality results during equalization using the new modernEQ. You have the complete freedom to amplify, cut and shape sounds and frequency ranges while using the wide range of filter options in each EQ band. The precise editing options in modernEQ help you shape your own unique sound for projects.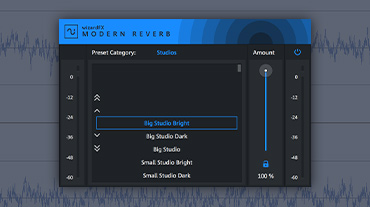 NEW! Enjoy premium reverb effects at your fingertips with modernReverb
Enhance your sound with lifelike space and a deep, thick atmosphere using modernReverb. Adjust the presets to suit your preference or create a modern reverb effect for a more vibrant sound. Enjoy a simple, straightforward interface and professional quality sound.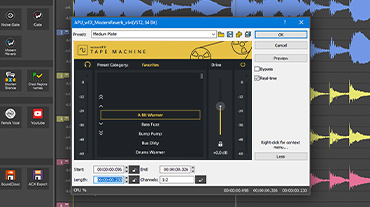 NEW! Advanced editing for effects plug-ins
Advanced editing options for effects plug-ins ensure that you can quickly find the desired audio media and apply changes instantly. This provides you with the ability to work intuitively and, for example, edit a selected time range – even if the plug-in window is already open.
Artists on SOUND FORGE Audio Studio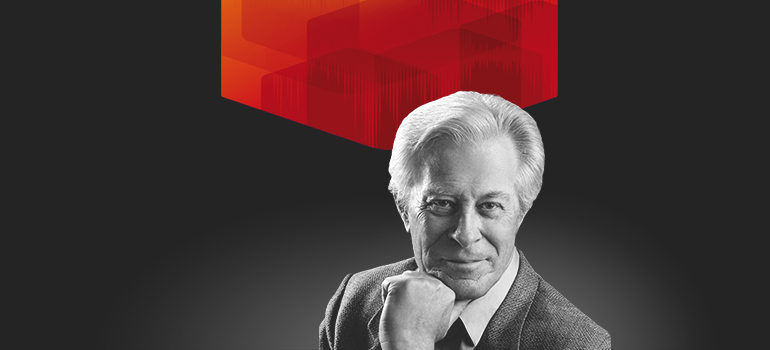 "I have tried several audio editors in the past, but I always return to SOUND FORGE Audio Studio because it's the easiest to use and completely fulfills all my requirements for recording voice over auditions and narrations."
Derek Partridge
Narrator, voice-over artist, TV host, former movie and television actor
Credentials
Star Trek, Star Wars, Microsoft, Coca Cola, BMW, Mercedes-Benz
"It didn't take me long to learn how it works as it's very intuitive. And, I love the Edit Audio for Video option! This options now makes my YouTube videos' audio sound so much better, since I can edit and correct them in SOUND FORGE Audio Studio."
Vatche Demirjian
Producer, studio engineer and blogger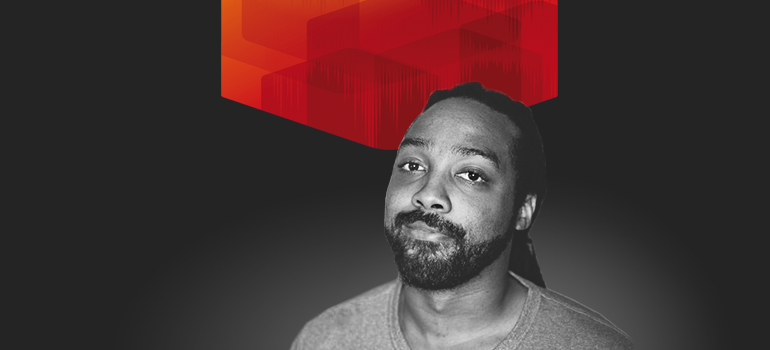 "SOUND FORGE Audio Studio is a super powerful audio editing and restoration tool."
JK Swopes
Producer and educator

Highlights
NEW! modernEQ
NEW! modernReverb
NEW! Advanced editing for effects plug-ins
NEW! New resampling engine
NEW! Optimized multichannel handling
Remote Recording
Instant Action & Windows context menu improvements
wizardFX Suite with professional effects plug-ins
Truncate Silence option for removing pauses
Export Wizard for Audible, iTunes and Amazon audiobooks in accordance with ACX standards
Redesigned Visualization Meter
SOUND FORGE Audio Studio 16
The home of audio editing
Upgrade: SOUND FORGE Audio Studio 16
The home of audio editing
SOUND FORGE Audio Studio 16
The home of audio editing
R669.00
Regularly R1,398.00
NEW! modernEQ
NEW! modernReverb
NEW! Advanced editing for effects plug-ins
NEW! New resampling engine
NEW! Optimized multichannel handling
Editing for audio files containing 5.1 Surround data with up to 6 channels
Digitization, restoration and audio conversion
Audio recording at up to 32-bit/384 kHz & video sound optimization
Includes wizardFX Suite & iZotope Ozone 9 Elements
Available until 3 October 2022
Only now for free in this offer:
✔ NEW! coreFX Gate (R399 value)
R499.00
Regularly R1,398.00
NEW! modernEQ
NEW! modernReverb
NEW! Advanced editing for effects plug-ins
NEW! New resampling engine
NEW! Optimized multichannel handling
Editing for audio files containing 5.1 Surround data with up to 6 channels
Digitization, restoration and audio conversion
Audio recording at up to 32-bit/384 kHz & video sound optimization
Includes wizardFX Suite & iZotope Ozone 9 Elements
Available until 3 October 2022
64% discount
Only now for free in this offer:
✔ NEW! coreFX Gate (R399 value)
SOUND FORGE Audio Studio 365
SOUND FORGE Audio Studio 12 month subscription
SOUND FORGE Audio Studio 365
SOUND FORGE Audio Studio 12 month subscription
SOUND FORGE Audio Studio 365
SOUND FORGE Audio Studio 3 month subscription
NEW! modernEQ
NEW! modernReverb
NEW! Advanced editing for effects plug-ins
NEW! New resampling engine
NEW! Optimized multichannel handling
Editing for audio files containing 5.1 Surround data with up to 6 channels
Digitization, restoration and audio conversion
Audio recording at up to 32-bit/384 kHz & video sound optimization
Includes wizardFX Suite & iZotope Ozone 9 Elements
NEW! modernEQ
NEW! modernReverb
NEW! Advanced editing for effects plug-ins
NEW! New resampling engine
NEW! Optimized multichannel handling
Editing for audio files containing 5.1 Surround data with up to 6 channels
Digitization, restoration and audio conversion
Audio recording at up to 32-bit/384 kHz & video sound optimization
Includes wizardFX Suite & iZotope Ozone 9 Elements
NEW! modernEQ
NEW! modernReverb
NEW! Advanced editing for effects plug-ins
NEW! New resampling engine
NEW! Optimized multichannel handling
Editing for audio files containing 5.1 Surround data with up to 6 channels
Digitization, restoration and audio conversion
Audio recording at up to 32-bit/384 kHz & video sound optimization
Includes wizardFX Suite & iZotope Ozone 9 Elements