All Features in
Video easy HD
Connection and introduction wizard
A convenient wizard helps you to get started and takes you through every important step in the video creation process. It provides clear instructions and tips at every stage of the process, from connecting the video camera to recording videos.
Automatic video editing wizard
Do you want to edit and add soundtracks to your videos automatically? Simply use the video editing wizard to select the desired video, then add text and music to complete your movie, including great transitions.
Professional templates, transitions and effects
Artistic video effects
Greetings from Hollywood: Add camera tracking shots, zooms, mirroring effects and more. Simply choose the effect you want and drag it onto the scene you want to edit. That's it!
Advanced audio editing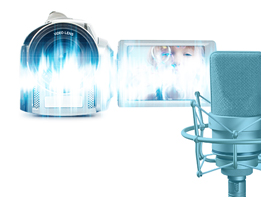 Fast audio dubbing
Easily remove sections from songs or adjust the length of camera audio and comments to fit your videos. Optimize poor quality audio from your camera using the new mixer.
Incredible transitions
Create impressive 3D transitions or move between scenes with any effect you like: MAGIX Video easy HD features a wide range of dynamic transitions!
Intro & outro animations
Choose from a wide range of versatile, high-quality templates to give your recordings a professional look no matter what the occasion.
Advanced disc-burning options
Burn several movies to one DVD or Blu-ray Disc/ AVCHD Disc with a huge amount of disk space.
Faster output of AVCHD videos
Modern computers have powerful graphics cards. MAGIX Video easy HD is able to harness this processing power to export high-resolution AVCHD videos.
Helpful courses and help
Descriptive video tutorial
The easy-to-understand video tutorial helps you step-by-step through the editing process without using complicated technical terms.
magix.info Community
The direct connection to the magix.info Multimedia Community makes it easy to find detailed information on how to solve any problems you might have.