For videos that sound as good as they look.
MAGIX Video Sound Cleaning Lab 2014 provides demanding video enthusiasts with a wide range of options for optimizing video sound using the Cleaning and Mastering Agents. Unwanted sections can be easily removed, even without previous experience. Additional sound effects and audio commentary can make your favorite videos stand out from the crowd.
Easily import videos
MAGIX Video Sound Cleaning Lab 2014 offers a vast selection of options for importing all standard video and audio formats quickly and easily.
Remove noise
MAGIX Video Sound Cleaning Lab 2014 features precision tools, powerful presets and a wide range of effects for restoring the audio tracks in your videos.
Intuitive right from the start
The preview monitor
The preview monitor is the perfect tool for monitoring whether image and sound are in sync and cuts made in the audio track still correspond to the right scenes in the video.
Videosound Optimizer
Maximum sound quality with minimum effort. The Video Sound Optimizer finds exactly the right sound for music or speech in your video recordings.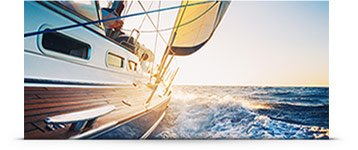 Stop the wind with a click
Various presets make it simple to remove wind noise from your recordings and manual adjustment guarantees that you'll find just the right effect intensity.
Online tutorial videos
The free tutorial videos from MAGIX provide you with an initial look at various MAGIX programs.
You'll learn in a quick and easy fashion how to use the most important features in order to bring your own projects to life.
Specifications
All MAGIX programs are developed with user-friendliness in mind so that all the basic features run smoothly and can be fully controlled, even on low-performance computers. Check your operating system's control panel for technical information about your computer.
| | | |
| --- | --- | --- |
| Processor | 1 GHz or higher | |
| RAM | 1 GB | |
| Graphics card | Onboard graphics card with a minimum screen resolution of 1024 x 768 | |
| Sound card | Internal sound card | |
| Hard drive space | 1 GB for program installation | |
Internet connection: An Internet connection is required to activate the software