Impressive sound quality
Unwanted audio sections can be easily isolated or removed completely in Video Sound Cleaning Lab. Additional sound effects and audio commentary will make your favorite videos stand out from the crowd.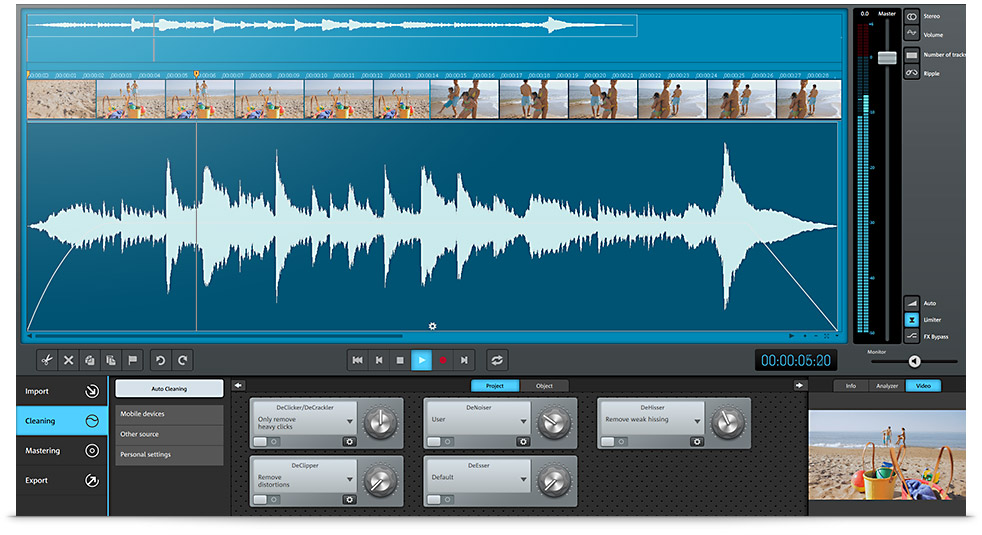 Import
The program supports all standard audio formats from camcorders, cameras, smartphones and action cams.
Sound optimization
Includes precision tools, powerful presets and a wide range of effects for enhancing the audio tracks in your videos.
Export & Complete
Export the finished video or just the audio track in any format. You can transfer directly to your video editing software.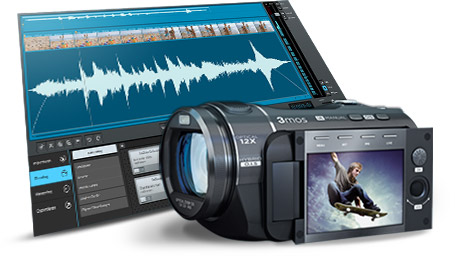 The most important features:
Remove annoying noise e.g. wind & electrical interference
Choose from over 150 presets with practical preview feature
Use the practical preview feature to view your changes
Adjust volume & reduce clipping to get the right balance
Automatically correct music & speech recordings
Audio editing on 2 tracks for dialog optimization
Automatic and advanced editing effects
Touch screen operation
The perfect complement to video editing programs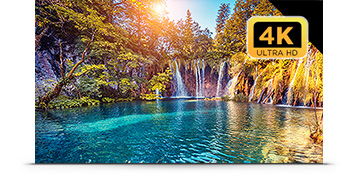 4K and HD support
Developed to ensure the highest quality on both acoustic and visual levels. The design includes display support for even high-resolution 4K & HD monitors.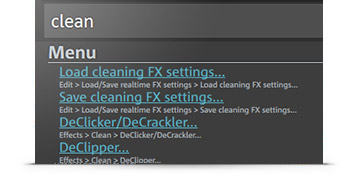 Intelligent search feature
Use the search feature to help you find the exact template, help text or effect you need.
Easy-to-use controls
Make individual sections for either tracks, effects or visual analysis more prominent using shortcuts. This lets you focus on a specific section even when working with smaller monitors.
F5 maximizes the upper section of the screen for audio objects
F6 maximizes the effects section below
F7 brings the info area to the foreground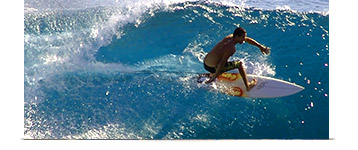 Video Sound Optimizer
Maximum sound quality with minimum effort. The Video Sound Optimizer helps you find the perfect sound for music or speech in your footage in no time.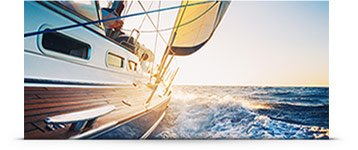 Stop the wind with the click of a button
With the help of presets, removing wind noise from recordings and adjusting intensity is easy.
The free tutorial videos from MAGIX provide you with an initial look at various MAGIX programs.
You'll learn quickly and easily how to use the most important features in order to bring your own projects to life.