All Features in
Movie Edit Pro 2015
Operation & Tools
User interface
The MAGIX Movie Edit Pro 2015 interface has been optimized for easy operation and optimal readability.
All of the elements on the interface can be moved, resized and removed as desired. This is ideal for making windows with lots of details large enough that you can view everything at a glance.
Import Wizard
The Import Wizard helps with importing footage from a wide range of sources (e.g. memory cards, digital cameras, hard drives, smartphones etc.) enabling you to preview clips, organize and select files and import footage directly into the timeline.
Multimedia tracks
A total of 32 tracks guarantee complete freedom for arranging even the most complex projects. Video and audio from one source are now combined on one track.
Cut Mode Selection
The beginner-friendly Storyboard Mode displays only the most essential elements needed for editing videos, and you can switch back to a more advanced view at any time.
Automatic video editing
Create amazing movies completely automatically. The Slideshow Maker analyzes your footage and transforms it into a finished video complete with transitions!
Project transfer via WLAN
With Movie Edit Pro 2015 you can wirelessly transfer your mobile video projects from the Movie Edit Touch app to your computer via WLAN – all accompanying project files are transferred as well.
Improved object editing
Movie objects can be cut out even more easily or moved. All changes to movie objects are completely and automatically taken into account in all MAGIX mouse modes.
Zoom function in the video monitor
Use the zoom function in the video monitor to animate objects easily. Simply make the video image in the preview monitor smaller and select objects directly on the enlarged screen.
Performance & Formats
64-bit support
High-speed video editing: The 64-bit support in MAGIX Movie Edit Pro 2015 enables a more efficient use of RAM and multicore processors. This makes it possible to encode videos extremely fast.
Video formats & sources
MAGIX Movie Edit Pro 2015 supports all conventional video formats and sources. Import your videos from digital and analog cameras, TV cards, webcams, digital cameras, DVD and hard drive recorders etc.
Effect & Menu Design
Effects, transitions & templates
MAGIX Movie Edit Pro 2015 offers an exclusive selection of professional video and audio effects, incredible transitions, customizable DVD and Blu-ray menu templates, thematic movie templates and decorative features.
Color correction
You can use color correction to change the entire video picture. Retroactively set the white balance, change the image saturation or use the color wheel to quickly correct color problems.
Effect control
With the click of a button single movie objects can be zoomed to fill the entire timeline. This enables you to adjust effect settings precisely and edit the details in each image.
Title Editor
Titles and texts can be entered directly into the preview window and moved using the mouse. Assign colors, fonts or sizes to individual letters, words or lines.
Menu templates
MAGIX Movie Edit Pro 2015 features a wide range of animated menu templates for DVD and Blu-ray Disc. Impress your viewers with professionally designed menus. Perfect for all topics and themes.
Audio editing
Sound restoration
Optimize old and imperfect audio material. With Music Editor 3.0 you can get rid of interference, crackling, humming, camera noises and volume inconsistencies, either manually or automatically.
Automatic loudness adjustment
Does the background music in your video have different volume levels? Movie Edit Pro can automatically adjust the loudness of the songs and even out the volume – no more problems with tracks that are too loud or too quiet!
Media output
Export Wizard
The new export wizard displays the most common export options at a glance. Simply select an export format and follow the instructions or specify further settings.
Transfer to mobile devices
Transfer movies directly to smartphones, tablets, media players and mobile devices. There's a huge selection of device presets available in MAGIX Movie Edit Pro 2015 for all the most popular devices.
Share videos on Facebook
You can upload videos to Facebook directly from the program and share them with friends around the world. This saves you from having to use several video portals, and allows you to get your movies online even faster.
Upload to YouTube & Vimeo
Let the whole world experience your work in perfect quality – upload your videos directly to the most popular video websites, like YouTube and Vimeo.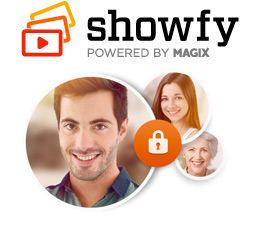 showfy – easy, private and secure
Experience a new way to share media. The free service from showfy allows you to share your photos and videos exclusively with the people you know.
Only the friends you invite can see and comment on your photos. This guarantees that just the people you choose are allowed to see your content.
More information about showfy is available here.
Courses & Help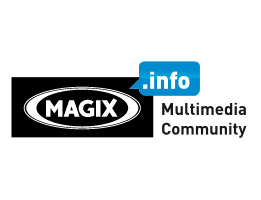 magix.info Community
The direct connection to the magix.info Multimedia Community makes it easy to find detailed information on how to solve any problems you might have.
Simply write your question in the program and upload it directly.