Xara Designer Pro X

The all-in-one tool for professional design
One package for all your design needs, for print and the web
Advanced photo editing and retouching
Intuitive, industry leading vector drawing tools
Powerful text handling and page layout
WYSIWYG no-coding web design, free hosting included
Online presentations with interactive graphics and animations
Includes Online Designer for remote editing and collaboration
Online Content Catalog with more than 3,000 web & print design elements
30-day free trial
New Photo Filter Overlays
Overlays can be combined with the huge range of photo filters to create interesting pattern and texture effects.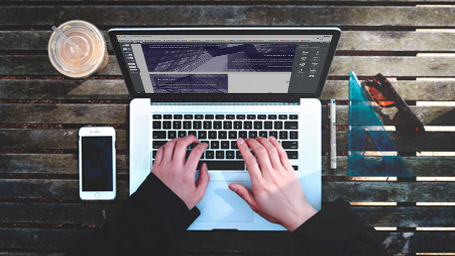 Online Designer
Do you want to quickly make an important change or share documents and presentations? Online Designer offers and innovative and simple option to edit your created documents or websites on the go. You simply need your computer or tablet's Internet browser.
Work collaboratively and make changes in realtime.
Fantastic design templates
The wide collection of templates offers the perfect base for demanding design projects.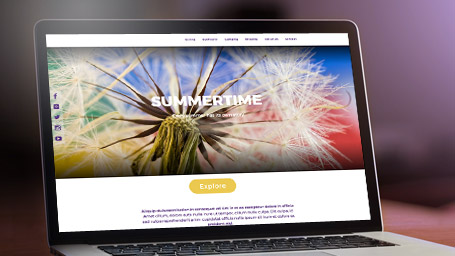 Panorama photo slider
First impressions are key! From now on, you can use the full width of your monitor for your slideshows and make your website an absolute eye-catcher. This way, your images will be presented in just the right way to complete your website's message with an artistic statement. Expand the slider as you like – either with a prominent call-to-action button or a customized header.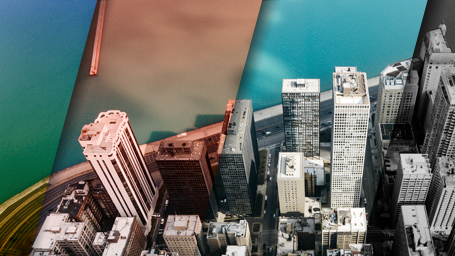 New photo filters
Now with a total of over 100 photo filters, you can add special improvement to your photos with just one click. Intensify colors, highlight areas within an image and add high-quality interfaces with rich contrast.
All new! Combine different filters to make your images really stand out.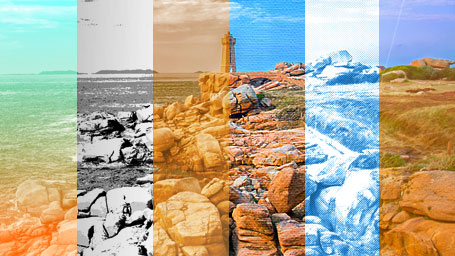 New photo filters
With 50 new photo filters, you have 50 times more possibilities to add a certain something to your images. Distort your photos, bring out contrasts or add depth and focus to your photos to create a certain atmosphere.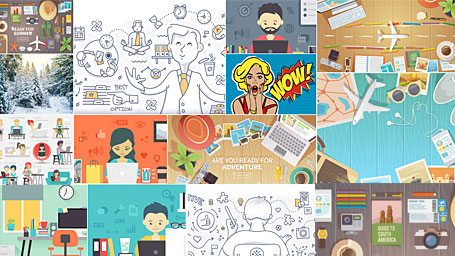 Free stock illustrations
The content catalog has been expanded. This means that in addition to free stock photos, you can download high resolution graphics and illustrations in the content catalog. The fully integrated library offers access to more than 900,000 free pictures, graphics and illustrations.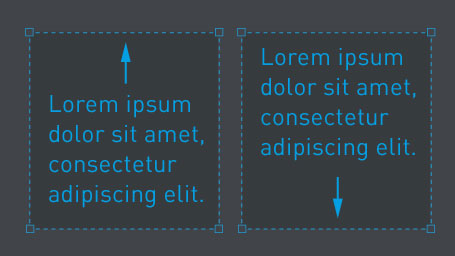 New text handling features
Align text along a vertical axis as superscript or subscript, defining the desired position. In addition, you can add contours to the heading formats with structure levels, delete existing format templates and add tables of contents.
New sticky options and reveal effects
Thanks to the sticky objects function, you have even more options to freeze elements on your website. Sticky objects are unaffected by scrolling and remain visible at the same position. With the object reveal effects you can fade in elements as soon as the corresponding area in the browser becomes visible.
New and improved smart shapes
The smart shapes have been completely redesigned and improved. The new smart shapes are perfectly suited for use in documents. For example, you can easily insert diagrams or arrows.
More than 200 website templates
Each one of the over 200 professional templates includes all the website elements you need – from navigation bars to graphics and images. And everything is 100% customizable.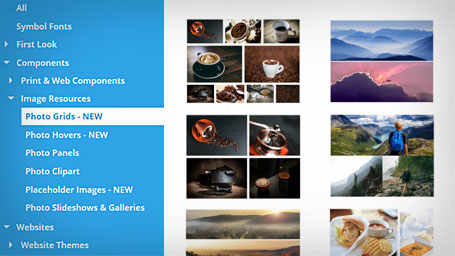 New smart photo grids
Create amazing photo collages with the intelligent photo grid. Select the template you want and then drag and drop your pictures into position. The photo grids are fully customizable.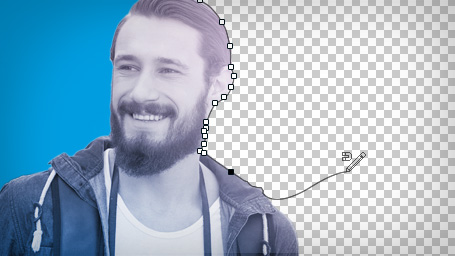 Magnetic lasso
Clip areas of your image quickly, cut figures out and add new backgrounds. Select an outline using the mouse and the intelligent selection tool will automatically create a path.
* With the update service you will receive a full year of new features and updates for free, which can be used indefinitely. access for 1 year to Xara Online Catalog, Xara Online-Designer. If you reinstall the program after one year, you will have access to the basic version without Update Service. After the one-year update service has expired you can extend it for a discounted price.