Create your own rock destiny:
The stage is yours.
Play your own songs right from the start. Quick riffs, heavy bass and hard-hitting drums transport your rock sounds out of the software and onto the big stage.
Bring out the lead singer
Record your own vocals and sounds with a microphone and edit them in studio quality.
The final touch
Mix your songs on up to 64 tracks in the integrated mixing console & add amazing effects with the click of a button.
Head off on tour
Save songs as MP3s, burn them to CD or share them with friends & fans on SoundCloud and Facebook.
The most important features:
Over 1500 rock sounds
Easy to use
Mix on up to 64 tracks
4 virtual instruments
Touch-optimized screen keyboard
Vintage Effects Suite: Rocking effects
Expand with MAGIX Soundpool Collections
Real rock sound
Produce your own rock song
Rock Edition gives you nearly unlimited possibilities to create your very own rock sound.
Choose from a range of guitar, bass & drum lines and create unforgettable rock songs.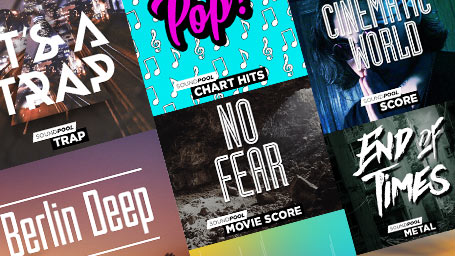 Modern synth rock
Create a whole new rock sound with two virtual instruments for electronic drum sets.
Click, rock & roll
Use your mouse to combine a wide range of melodies, instruments and studio effects into your very own rock song.
Online tutorial videos
The free tutorial videos from MAGIX provide you with an initial look at various MAGIX programs.
You'll learn quickly and easily how to use the most important features in order to bring your own projects to life.
Specifications
All MAGIX programs are developed with user-friendliness in mind so that all the basic features run smoothly and can be fully controlled, even on low-performance computers. The technical data for your computer can be found in the control panel of your operating system.
Minimum system requirements:
Graphics card
Onboard, minimum resolution 1024 x 768
Drive space
4 GB for program installation
Optical drive
CD/DVD drive (only required for installation of the box version)
Internet Connection: Required for activating and validating the program. Software can also be used offline. Please note, however, that the program requires an Internet connection at least once a month to validate your license.
Optional: Burn CDs/DVDs with a CD/DVD±R(W) burner
Note: Artist rights and ancillary publisher copyrights are to be respected. Only non-copy-protected CDs can be imported.
MX stands for Media-X-change – the fast exchange of media with other MAGIX programs, online services and mobile devices.
The MX feature is available for the following programs and services:
Music Maker Jam
Create your own music on the go. You can import projects from the Music Maker Jam app to MAGIX Music Maker Dance Edition 6 to edit them in professional quality on your PC.
Make music on the go
Finish projects on your PC
Record vocals
Add studio effects
MAGIX MP3 deluxe
Combine your tracks with songs from trendy techno producers in a single playlist or discover new music on Web radio. A single click is all it takes to place your creations in your music collection.
Organize your music
Import CDs
Design your own covers
Convert audio files
MAGIX Movie Edit Pro
Producing a techno soundtrack for your indie film? A single click is all it takes to place your song in your movie project.
4K and HD support
Professional movie templates
Multicam editing