Backup your unique memories
before it's too late.
The video rescue package from MAGIX consists of MAGIX Video easy, Rescue Your Videotapes!, a USB video converter, and a SCART adapter - everything you need!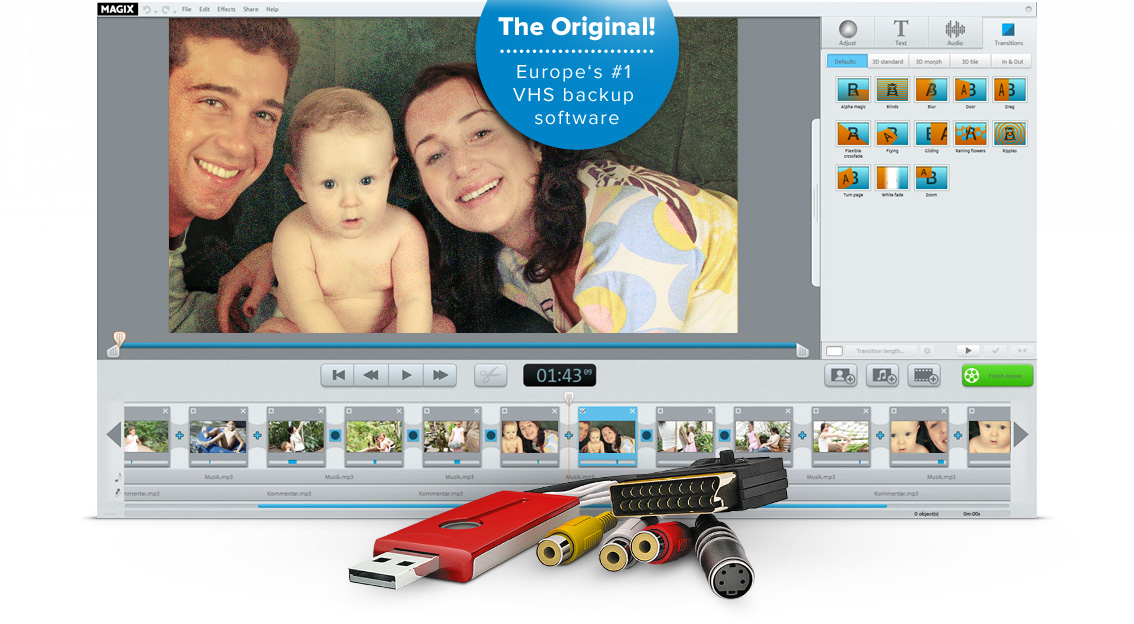 Record & Import
The integrated recording and import wizard makes it easier than ever before to digitize VHS videos. Now you can digitize your precious recordings of celebrations, vacations, and family events in just a few steps without any previous experience.
Edit & Optimize
Automatically optimize low-quality recordings, cut clips down to size, or remove unwanted scenes - all in no time at all. Design your videos with custom texts and fantastic effects!
Archive & Present
Watch your digitized videos on your computer or burn them to DVDs or Blu-ray Discs including impressive animated menus for your TV. When they've been digitized you can enjoy your recordings in top quality time and time again.
The most important features:
Supports all analog sources
Complete set of accessories for connecting to your PC
Clear user interface with extra large buttons
Includes useful video tutorials to help get you started
Automatic image optimization
Advanced audio editing
Numerous stylishly animated menu templates
High-quality intro and outro animations for every occasion
Export to DVD, Blu-ray Disc, YouTube and as files
Stand the test of time
and play it safe!
Digital is better: Advantages of DVDs & Blu-ray Discs
In addition to the large disk space, long service life, and small size, they do not have any sensitive mechanical components, making them ideal for archiving! With the clearly arranged menus, it is no longer a problem to quickly navigate through individual movies or scenes - without the hassle of fast-forwarding and rewinding!
New in this version:
Numerous new menu templates
Ideal for birthdays, weddings or holiday videos. Make a video documenting your child's first years and burn several videos to disc at once.
Online tutorial videos
The free tutorial videos from MAGIX provide you with an initial look at various MAGIX programs.
You'll learn quickly and easily how to use the most important features in order to bring your own projects to life.
What the press has to say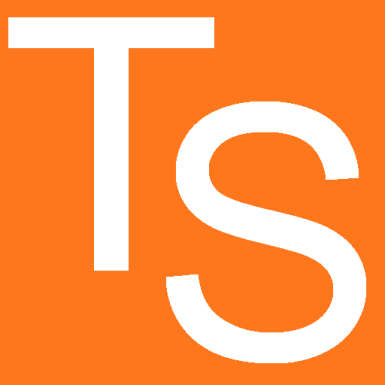 * The awards refer to the following versions of MAGIX Rescue Your Videotapes! (1, 2, 3, 4, 5, 6) and MAGIX Video easy (1.0, HD, 3 HD, 4 HD). Awards from other countries refer to country-specific versions.
** Best-selling video software refers to the amount of retail software products sold in Europe in the video software market segment, according to monthly analysis by Media Control Germany (PC/CD-ROM Non-games D according to VUD criteria) Gfk Benelux, France, Spain, Italy; Chart Track UK (10/2008 - 07/2013).
Specifications
All MAGIX programs are developed with user-friendliness in mind so that all the basic features run smoothly and can be fully controlled, even on low-performance computers. Check your operating system's control panel for technical information about your computer.
Minimum System Requirements:
Graphics card
Onboard with a minimum resolution of 1024 x 768
Hard drive space
1 GB for program installation
Internet connection: An Internet connection is required to activate the software
MPEG-2 requires free initial online activation.
MP3 import requires installation of Windows Media Player version 10 or higher.
The program's internal online services and the online update require an active Internet connection.
Note! Copy and performance-protected rights to movies, pictures, and texts usually exist in relation to third parties. Using this program does not guarantee the right to use foreign copy or performance-protected rights above and beyond the limits of the law. The user is solely responsible for adhering to the legal regulations.