Photo & Graphic Designer
Simply better images
All the essentials for image retouching
Intuitive freehand drawing tools
Flexible text handling & page layout
Creative design effects & plug-ins
Online Content Catalog
Online Designer included
Valid until July 3, 2017
$20 / C$20 discount
Free bonus: Photo Manager 16 Deluxe
Free bonus: PC Check & Tuning 2016
Available for only a limited time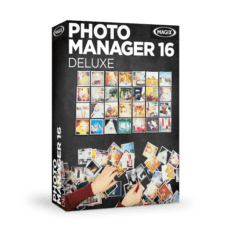 Photo Manager 16 Deluxe
(value: $59.99 / C$59.99)
Digital image management without compromise
Take advantage of the powerful features in the full version of Photo Manager 16 Deluxe – the all-in-one software for your image collection.
Find your best images fast with features such as automatic face recognition
Digitally label your images with names and locations
Travel route animations
Create your slideshows
Comprehensive RAW support
PC Check & Tuning 2016
(value: $49.99 / C$49.99)
The tuning tool for noticeably better performance.
PC Check & Tuning 2016 provides you with all the tools necessary to permanently improve the performance of your PC. The software automatically identifies system weaknesses and problems, fixes the underlying causes and performs a wide range of optimizations.
Free up disk space
Deactivate unnecessary services for improved computer performance
High-speed mode for immediately more performance
Power saving mode for longer battery life
Delete your digital footprint and browse faster
Photo & Graphic Designer is the only software you need for truly creative graphic design! It's a powerful photo editor but also includes very intuitive vector drawing tools and advanced text handling, all in one seamlessly integrated work space.
The program includes the advanced graphics engine that also powers Xara Designer Pro X, so you'll be able to create outstanding results in no time at all – even on older PCs!
Unique graphic design
Compose your images and combine them with text and SmartShapes to create your own sensational design. Whether it's cards or invites, posters or social media posts, you'll find that graphic design is now more fun than ever before!
Optimize images
From quick image optimization to detailed retouching, the program contains everything you need to transform your photos.
Creative filters and effects
Use breathtaking effects to present your photos in totally new ways. Simply drag the filter you want to use onto your image or select a section for targeted editing to create your own unique look or mood.
Photo grids
Present your photos in eye catching new ways with one of the 'smart' photo grids. Choose the grid you want and simply drag & drop your pictures into position - the grid will automatically adjust to the photo size, and you can customize it as you like.
Magnetic Lasso
If you need to cut figures out of your photo and add new backgrounds, it's as simple as clicking along the edge of the object with the Magnetic Lasso, and hitting Cut!
Powerful PDF Handling
Photo & Graphic Designer supports a wide range of import & export formats, but PDF is stand out. Not just import and export but full PDF editing too!
What the press has to say

Xara Photo & Graphic Designer
Perfect your photos and create your own drawings and illustrations for flyers, cards and social media. The combination of photo editing and graphic design in one program opens up countless new possibilities.
Valid until July 3, 2017
$20 / C$20 discount
Free bonus: Photo Manager 16 Deluxe
Free bonus: PC Check & Tuning 2016
Buy now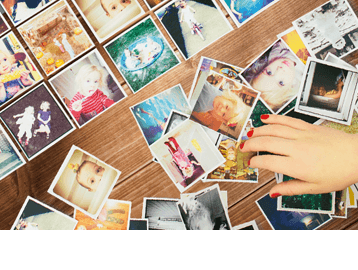 MAGIX Photo Manager Deluxe
Keep track of your photos and videos with this powerful image management tool. Thanks to advanced filtering features you'll always be able to find the perfect picture.
Buy now
MAGIX Photo Premium
Get the most out of your photos and create your own graphics and illustrations on your PC. Create slideshows with text, music and spectacular effects with this complete solution.
Buy now
* With the Update Service you will receive 1 full year of new features and updates for free, which can be used indefinitely. This includes 1 full year of free access to the Xara Online catalog and Xara Online Designer. If you reinstall the program after one year, you will have access to the basic version without the Update Service. After the one-year Update Service has expired you can extend it for a discounted price.