Available for only a limited time
Included as part of this offer: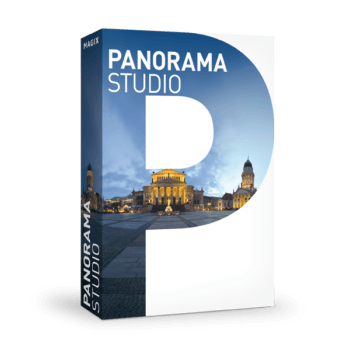 PanoramaStudio 3.0
(value: $39.95 / C$39.95)
From the skyline, to the mountains and everything in between!
With MAGIX PanoramaStudio, powered by tshsoft, you can turn your most beautiful moments into an impressive panorama shot.
Easily combine single shots from a series of images into one single image. You can even correct small mistakes using a range of intelligent functions. It's just all-round perfection!
Innovative options for image editing, graphic design and creative compositions
Optimize your photos and remove unwanted elements. Create extraordinary vector graphics and exciting illustrations – and then combine everything in a spectacular collage or layout. The program includes the pro graphics engine that also powers Xara Designer Pro X, so you'll be able to create outstanding results in no time at all – even on older PCs.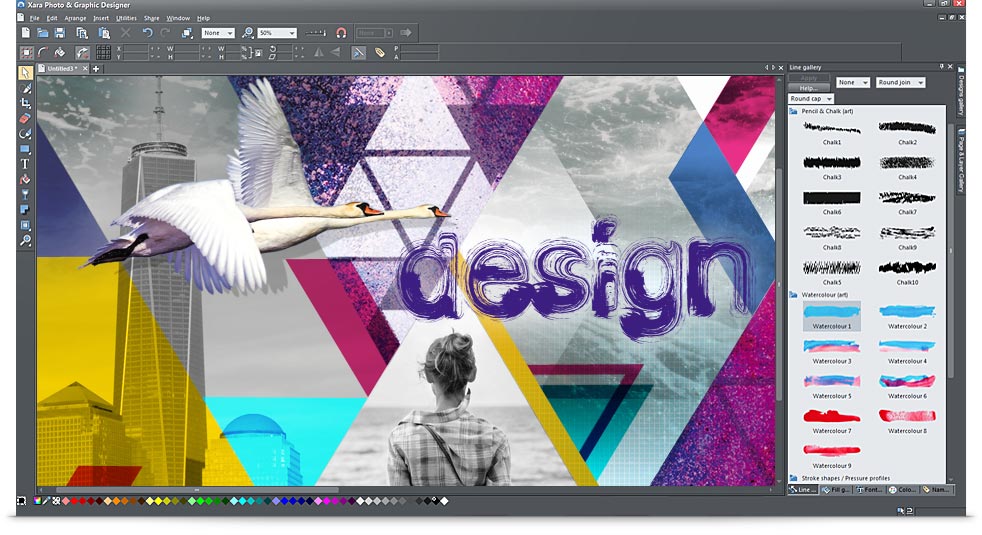 1. Optimize images
From quick image optimization to detailed retouching, the program contains everything you need to transform your images into amazing works of art.
2. Create graphics
Create your own vector graphics and illustrations. You can enlarge, shrink or edit these later without any loss of quality – graphic design is now more fun than ever before!
New in Xara Photo & Graphic Designer:
Photo Manager
The Photo Manager is a new component in Xara Photo & Graphic Designer and offers a wide range of options for organizing, finding and even evaluating your most beautiful photos and videos.
Optimize exposure, focus and colors in your images in no time at all and then present them in a spectacular slideshow or save to CD and DVD.
Tons of other improvements
There's a huge range of improved features to help you get your projects done faster and more easily than ever before.
New Chevron Smart Shapes for improved process displays
Improved Effects Painter
Improved PDF and word document import
Improved SVG import
Easier import of web buttons for creating printed documents
Other great features:
filters and effects
Use breathtaking effects to present your photos in totally new ways. Simply drag the filter you want to use onto your image or select a specific section of the image for targeted editing to give your image that special look.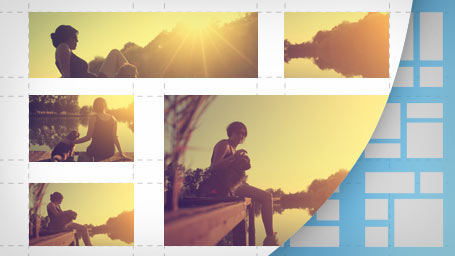 Photo grids
Create amazing photo collages with the intelligent photo grid. Select the template you want and then drag & drop your pictures onto different positions. The photo grids can also be customized any way you want.
Magnetic lasso
Clip areas of your image quickly, cut figures out and add new backgrounds. Select an outline using the mouse and the intelligent selection tool will automatically create a path.
Links to license-free stock photo catalog
Looking for inspiring photos and images? Choose from a selection of over 600,000 free stock images and illustrations.
What the press has to say

All programs for
image editing & graphic design
Perfect your photos and create your own drawings and illustrations for flyers, cards and web pages. The combination of photo editing and graphic design in one program opens up countless new possibilities.
Valid until February 23, 2017
$25 / C$25 discount
Plus: PanoramaStudio 3.0
Learn more
Buy now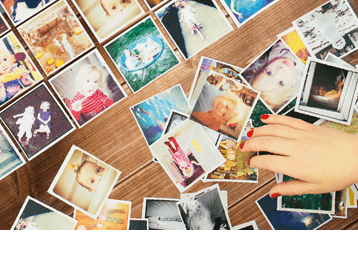 Keep track of your photos and videos with this powerful image management tool. Thanks to advanced filtering features you'll always be able to find the perfect picture, and can even delete duplicates.
Learn more
Buy now
Get the most out of your photos and create your own graphics and illustrations on your PC. Create slideshows with text, music and spectacular effects with this complete solution.
Learn more
Buy now