True creative freedom
Start with one of over 200 professional web templates, or with a blank page. Next, design and add your content exactly as you wish. Then publish your site online in just one click.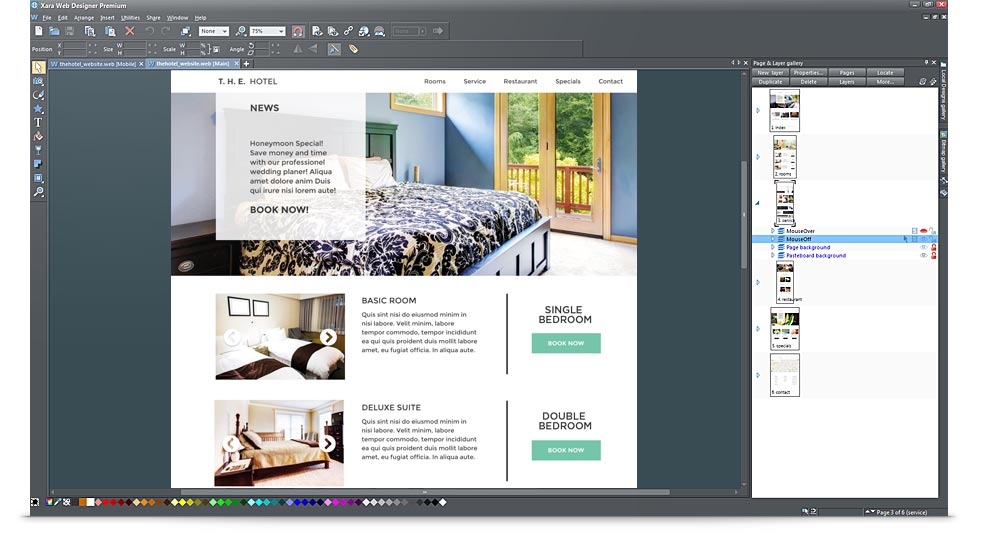 Everything you need
Full templates, easy editing, direct upload and online editing.
Everything you could wish for
You can edit templates and elements as you see fit, and thanks to graphic and image editing options, you have complete freedom.
All updates have a 365 day guarantee
Update service automatically gives you all updates and new features for Web Designer Premium for 1 year.
Premium advantages:
Over 200 industry-specific website templates
2,000 MB web space and a domain name** included
Complete design freedom for arranging elements
Over 600 fonts available
No programming skills required
Search engine optimization and web statistics
Features for creating and integrating supersites for presentations, flyers etc.
Advanced image editing
Create your own animation & effects
Premium highlights:
Professional templates
Start immediately with more than 200 web templates and browse through more than 3,000 design elements.
Premium templates that were fee-based before are now included for free.
Supersites
The so-called 'supersites' are an alternative option to embedding company brochures or flyers into your website. Turn your website into something special.
Advanced image editing and illustration
Adjust the colors, contrast and brightness of your photos directly in the program. Create your own graphics and illustrations for logos, buttons, banners, etc.
Online Designer
Do you want to quickly make an important change? Be a part of the web design revolution: Make changes to text and image right in your browser and work collaboratively with others at the same time, on any device, from anywhere in the world.
New in this version:
Parallax scrolling
Parallax Scrolling brings dynamics and depth to your website. Foreground and background optically separate from each other.
New sticky options and reveal effects
Thanks to the sticky objects function, you have even more options to freeze elements on your website. Sticky objects are unaffected by scrolling and remain visible at the same position.
With the object reveal effects you can fade in elements, as soon as the corresponding area in browser becomes visible.
New and improved smartshapes
The new smartshapes are well-suited for use in documents. Easily insert arrows and diagrams, for example, to your presentations.
New fonts and improved text processing
Many new fonts stand at your disposal. You're sure to find just the right font. Format and edit text in the blink of an eye.
Online tutorial videos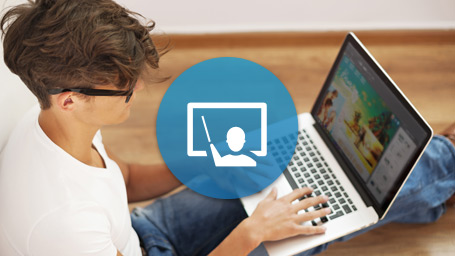 The free tutorial videos from MAGIX provide you with an initial look at various MAGIX programs.
You'll learn quickly and easily how to use the most important features in order to bring your own projects to life.
What the press has to say

* With the update service you will receive a full year of free new features and updates, which can be used indefinitely. If you reinstall the program after one year, you will have access to the basic version. After the one-year update service has expired, you can extend it for a discounted price.
** The offer includes one domain with one of the following endings: .com, .de, .net, .org, .at, .be, .biz, .ch, .co.uk, .es, .eu, .fr, .info, .it, .name, .nl. After the contract is terminated, you may continue to use the domain(s) according to the applicable conditions (special offers are excluded). The offer is limited to a duration of 12 months and is renewed automatically if not terminated 8 weeks before the end of duration. General terms and conditions of The Xara Group Ltd., which can be found on www.xara-online.com. The payment for the total amount is made at the time the contract is signed, and thereafter each time it is extended.
The Web Designer family
Ideal for your first homepage
More than 35 pre-built website templates
Over 500 templates & design elements
Complete design freedom for arranging elements
No programming skills required
Easily integrate photos, videos and music
Extensions for Facebook, YouTube, Google Maps etc.
Advanced image editing
Edit online
Includes 500 MB of web storage
Valid until January 4, 2017
Includes $10 / C$10 discount
Plus: Hello Engines! 9
Learn more
Buy now
Premium highlights for professional websites
Over 200 industry-specific website templates
Over 600 fonts available
Complete design freedom for arranging elements
No programming skills required
Search engine optimization and web statistics
Edit online together with your collaborators, from any device
Features for creating and integrating supersites for presentations, flyers etc.
Advanced image editing
Create your own animations & effects
Includes 2,000 MB of web storage and a domain**
Learn more
Buy now