Music Maker
The free Music Maker full version
425 sound & loops
7 additional free Soundpools (1,927 sounds & loops)
3 software instruments
8 tracks
8 effects
Music Maker Plus Edition
Produce, record and mix music.
Sounds, features & instruments worth a total value of $299.00
All free sounds, features & instruments in Music Maker
NEW! 1 Soundpool Collection of your choice ($100.00 value)
NEW! 2 preset packages
NEW! 4 software instruments of your choice
Music Maker Premium Edition
More sounds. More instruments. All features.
Sounds, functions & instruments worth a total value of $699.00
All free sounds, features & instruments in Music Maker
NEW! 1 Soundpool Collection of your choice ($100.00 value)
NEW! 3 preset packs
NEW! 8 software instruments of your choice
NEW! 3 Soundpools of your choice
Valid until September 26, 2017
$50 / C$65 discount
Included for a short time only: Soundpool Collections with a total worth of $/C$159.96
Store coupons with a total worth of $/C$30
Included for free: MP3 deluxe (a $/C$39.99 value)
Also included: MAGIX Music Studio 2016 (a $/C$49.99 value)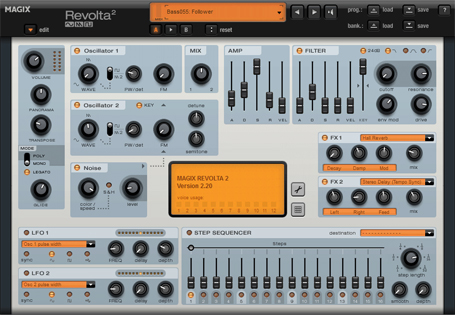 Revolta 2
The warm sounds of the Revolta 2 Software synth, included for free with the Music Maker application, opens up exciting musical possibilities. The unique modulation engine combined with multiple filters, oscillators, and effects provides endless creative options.
The integrated step sequencer makes creating new songs, rhythms, and groves fast, easy, and fun.
Concert Grand
Start with a carefully selected concert grand piano and then record it in an internationally famous concert hall. Next, meticulously assemble those samples into a virtual piano that shines with clear lyrical tones.
Fill your tracks with the impressive depth and concert-hall beauty of a grand piano.
Additional presets are available in the Plus, Live, and Premium Editions covering styles such as Orchestral, Mellow, Robotic and Gramophone.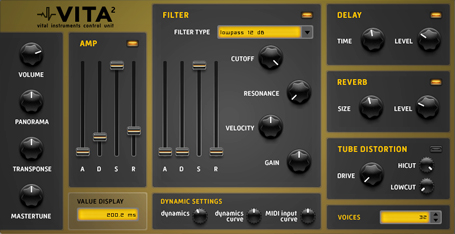 Vita 2 Sample Player
The comprehensive Vita 2 sample library contains over 30 instruments. Enhance each instrument with the built-in filters and effects such as delay, reverb, distortion, and more. Just pick an instrument and play – it's never been easier!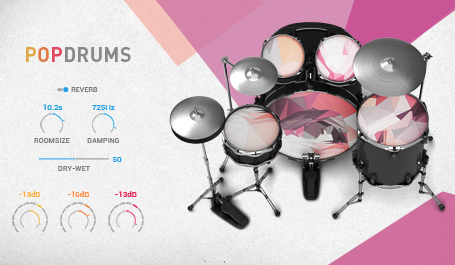 Pop Drums
Create massive trap beats, pumping techno grooves, or pounding metal double-kick tracks. Full of great sounds and beats, the virtual drum kit puts you on the drum stool and in charge of the beat. Achieve the perfect balance and synchronization between Kick, Snare, Tom, Hi Hat, and Ride via the on-board mix controls.
The Sound Library includes both acoustic and electronic drum sets. Customize any of these sets with the built-in effects modules.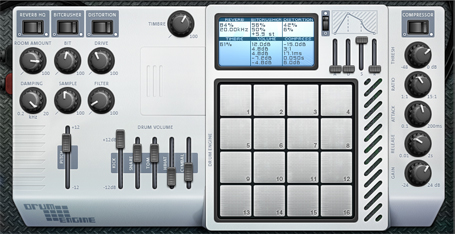 Drum Engine
Designed in the same vein as classic drum machines and samplers such as the legendary AKAI MPC, the drum engine makes it easy for anyone to create great sounding beats. Pick a genre and then pick a preset to get off to a quick start and then customize your own groove from there.
Get creative and tweak the on-board parameters. Use the on-board faders to build the perfect mix between Kick, Snare, Tom, Hi-hat, and Cymbal.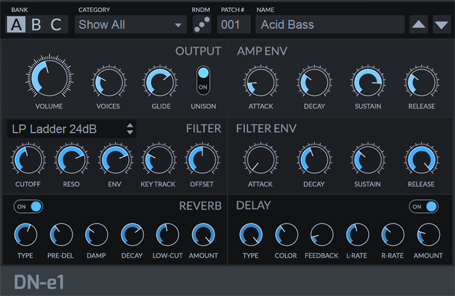 DN-e1 Synthesizer
The DN-e1 delivers powerful bass, oscillating leads and shimmering pads. The clear and intuitive layout of the user interface gives easy access to the filter, envelope, reverb, delay, and output parameters. Call up a preset and hit the Random button. This enables you quickly change the sound of an existing preset and save it as a new one. Start experimenting!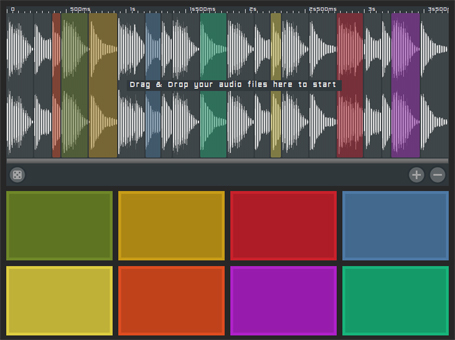 Vita Sampler
Begin with any audio file, such as a popular song, load it into the Vita Sampler, and then start remixing. The Vita Sampler automatically chops up the file and assigns sections to the virtual pads. Play them back in any order, change their duration, reverse them, and add elements from the other tools in Music Maker to create your own custom remix.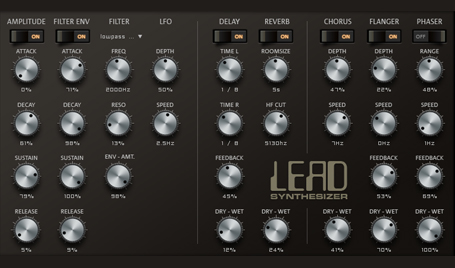 Lead Synth
A powerful synthesizer for creating those typical fat sounds from popular current electronic music genres and hip-hop.
This polyphonic synth focuses on catchy lead sounds and also works as an impressive electronic bass machine featuring growling sawtooth and smooth phatty sounds.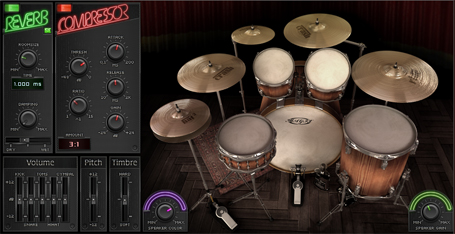 Jazz Drums
Whether it's for classic jazz tunes or an abstract metronome for more electronic-based tracks, the Jazz Drums works great with any arrangement. The instrument's multifaceted presets offer clean studio recordings, drums in C64 style or exotic D'n'B recordings. Use the on-board mixing tools to create the perfect mix between authentically-sampled Kicks, Jazz Brushes, Toms, Hi-hats, and Cymbals.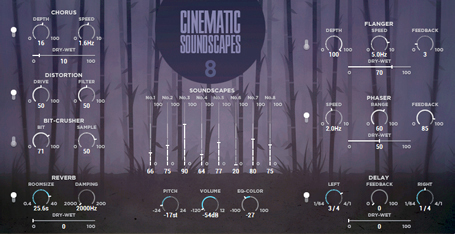 NEW! Cinematic Soundscapes
Explore icy, vast expanses of sound and create depth and tension with Cinematic Soundscapes.
Its sound library includes four basic categories: Bells, Pads, Drones and Winds. Most sounds here are encapsulated in a dark, almost oppressive aura, making this instrument the perfect choice for film scores, as a background for hard rap tracks or abstract electronic tunes.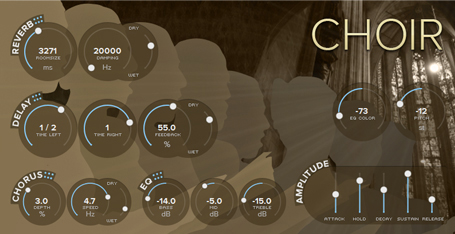 NEW! Choir
Play vocals using your keyboard with the Choir virtual instrument. Choose between male, female and mixed choir presets. Perfect for use as background support in a whole arrangement or to carry the melody line in a classical orchestra production. Crackling vintage presets work particularly well in soundtracks or as a melodic element in rough '90s boom bap productions.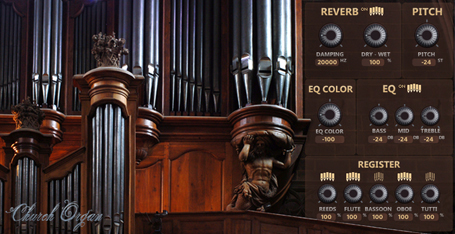 NEW! Church Organ
High resolution samples of an organ in a small church near Venice provide the building blocks that make the Magix Church Organ sound so perfect. This virtual instrument pushes all the right buttons when it comes to sound quality and virtuosity. Start with one of the presets and then adjust the room-size parameter to create a cathedral-sized sound effect, or that of a small chapel.