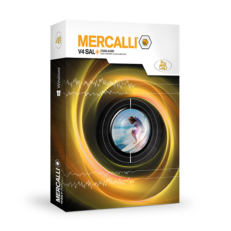 proDAD Mercalli V4*
The world's best image stabilization solution
*Duration of the time-limited full version: 24 months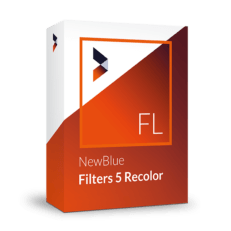 NewBlue Filters 5 Recolor
(value: € 99,00)
Replace colors precisely, fix saturation and create color gradients.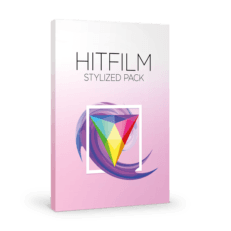 HitFilm Stylized Pack
(value: € 50,00)
Give your stories a burst of color.
Fixes distortion in shaky footage
NEW! Automatic CMOS correction
NEW! Stabilize multiple Video Pro X tracks at once
NEW! Control elements seamlessly integrated in Video Pro X
NewBlue Filters 5 Recolor enables you to adjust the coloring in your videos for professional results. Replace colors in a particular image section or remove saturation over an entire range. Add highlights and transform an image using color gradients.
Create a lasting impression with the HitFilm Stylized effects pack.
Try out five impressive plug-ins: Color Gradient, Bleach Bypass, Tint, Radial Blur and Cartoon.
10 years of development
The new Video Pro X
The ultimate achievement After 10 years of development, Video Pro X now becomes one with your computer. Experience the full power of Video Pro X for the first time with 100% hardware acceleration. 100% design freedom Make exactly the movies you want to make.
All new features at a glance:
Accelerated export with NVIDIA NVENC support
AVX-optimized algorithms
New effects area and in-app store
Optimized workflow with J-L cuts
Precise chroma keying
Full HD output quality
Complete 360° package, including HitFilm effects
OpenFX interface with multithreading
HEIF image import
A new level in performance
Tap into the full potential of your CPU and GPU! Now possible for the very first time thanks to NVENC support from NVIDIA and AVX-optimized algorithms. The full power of Video Pro X — unleashed!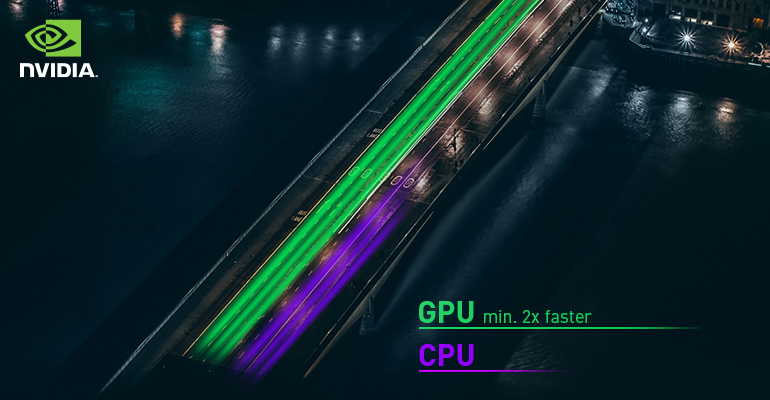 NEW! Accelerated export with NVIDIA NVENC
The feature requested most by the Video Pro X community is now available in the anniversary edition: HEVC/H.265 video export with NVENC support from NVIDIA.
By outsourcing exports to the encoder on your NVIDIA GPU, video export can now be performed faster than you ever thought possible. The biggest leap in Video Pro X performance in years.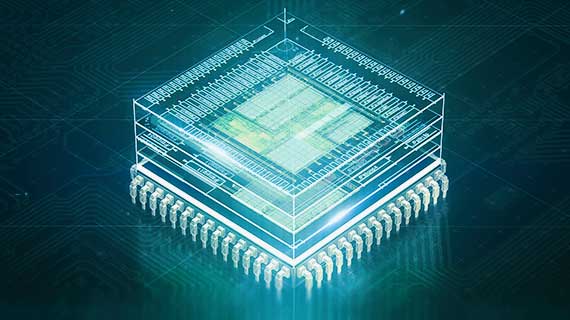 NEW! Full CPU power thanks to AVX optimization
The next boost in performance: CPU utilization. Video Pro X's comprehensive AVX optimizations for internal image processing and 3-way color correction make image processing much faster, deliver much more precise output quality on color conversions and free up resources for the use of additional effects.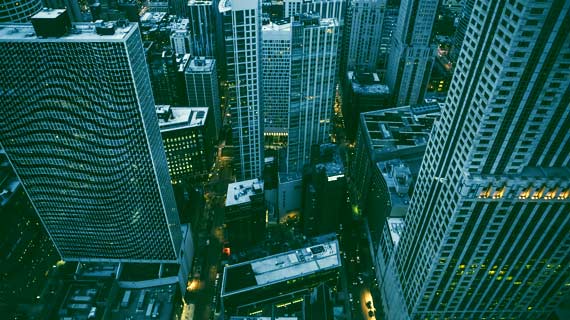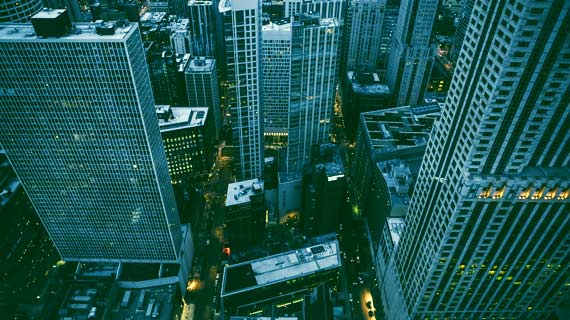 OPTIMIZED! Output quality 4K Full HD
Less sparkle and fewer Moiré patterns when playing 4K source videos in Full HD. The latest edition of Video Pro X significantly reduces image artifacts during the compression of high-resolution videos. The solution: reducing the high-frequency portions of the image.
More new features from previous versions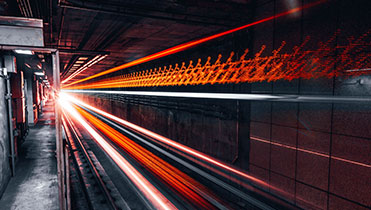 Up to 5x faster!
Experience smoother playback for 4K material, up to five times faster processing and Intel GPU hardware acceleration for HEVC and H.264. with optimized Video Pro X performance.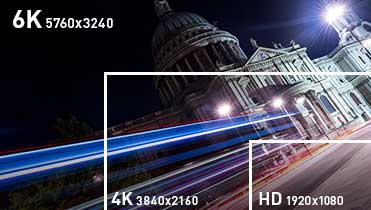 6K video editing
Video Pro X is ready for the 6K age. Edit 6K videos with the new Panasonic LUMIX GH5 or other 6K-enabled cameras in Video Pro X. The program includes import support for the GH5 in addition to special 6K film & project presets.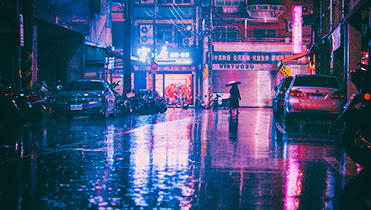 16-bit deep color
For the first time, important internal color grading workflow processes have been switched from 8-bit to 16-bit deep color. 16-bit deep color processing allows for detailed color grading and even more freedom for correcting color. Experience natural looking, brilliant images without disruptive color gradient levels.
A new level in creativity
A new smart home for Video Pro X's effects range: bigger, better and equipped with the latest technology. Effects from previous versions are now much more precise and versatile, while new high-performance effects are now possible for the very first time.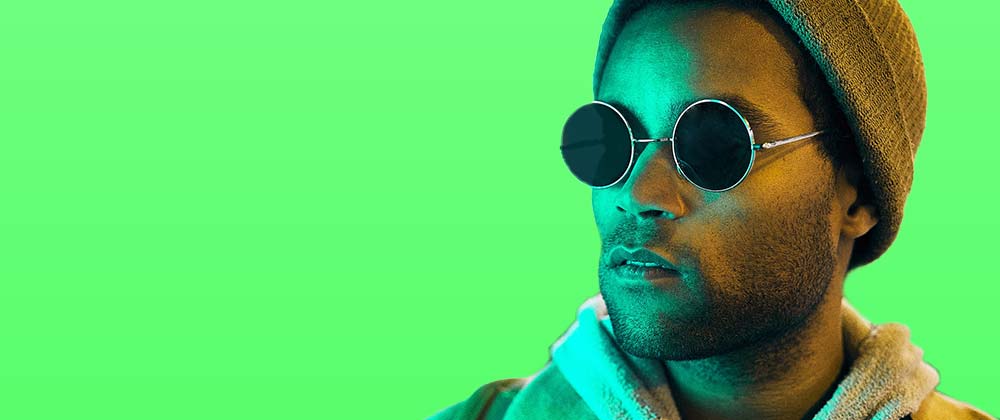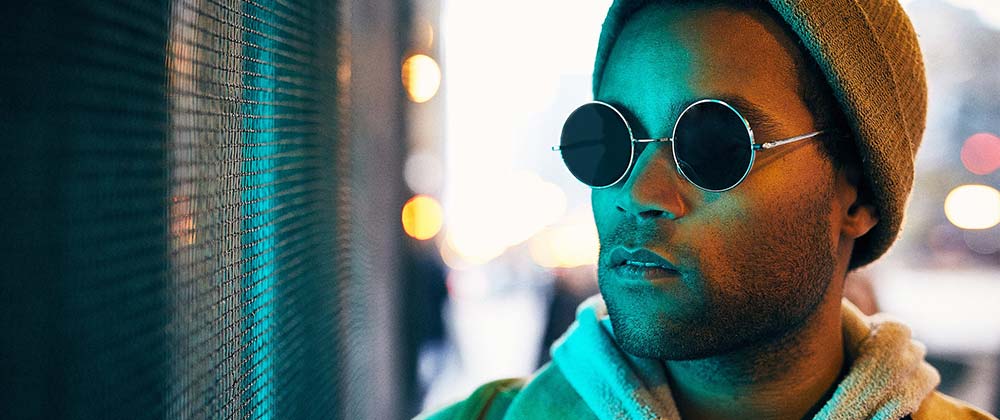 OPTIMIZED! Chroma keying
It works! Object extraction Exactly like you'd imagine. Video Pro X's new object extraction algorithm makes it possible to recognize and extract objects from videos.
Plus, the reliable antispill feature for removing green edges can now also be used in template mode. Chroma keying at its best!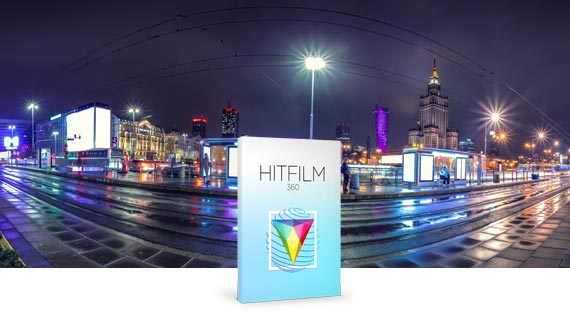 OPTIMIZED! 360  editing plus HitFilm package
The whole nine yards With the addition of three new features, our 360 editing package is now complete: take advantage of 360 image stabilization, a set of spectacular 360 transitions, and special 360 effects from HitFilm. And now even stereoscopic videos can be processed by Video Pro X. Don't have a 360° camera yet? You don't know what you're missing!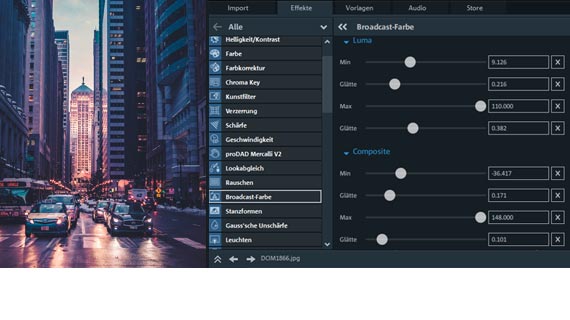 NEW! Effects area
State-of-the-art effects Enjoy a new level of user-friendliness and simplicity with the new effects area — designed using the latest GUI technology. Quickly navigate to the effects you want. Easily control the plug-in dialogs. And browse to your heart's content through the wide range of effects in our in-app store.
More new features from previous versions
LUT: The chameleon effect
Your movies can now take on any desired appearance. Lookup tables (LUTs) simulate color temperature, Gamma, brightness & contrast from famous films or other footage. Video Pro X includes several LUTS. Additional tables are available for free online, and you can create and save your own. Fast and efficient editing. Even on demanding projects.
Broadcast-ready color effects
More vibrant. More powerful. More intense. In one word: brilliant. Optimize the colors in your movie with our new color value correction tool, broadcast coloring and LAB color space coloring. Achieve maximally sharp edges and lines with the high-quality "unsharp mask" feature and get a retro film look with the grain effect.
Atmospheric art effects
Create one of the most popular effects in all of film on your own: lens reflections. Set your own angle of incidence, size, look and position. Three additional high-quality effects let you shape the artistic composition of your movie as well as set the focus to specific areas or scenes.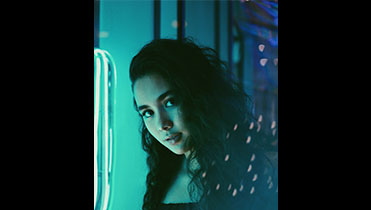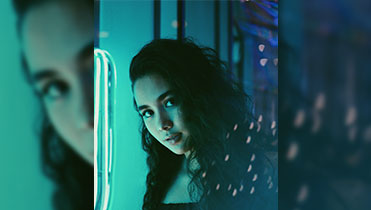 Image border effects
From now on you can use the portrait format recordings from your smartphone without compromising your video's look. The new image border effects ensure perfect integration.
Tile editor & and title templates
Format and design title elements by using image positioning, shadow gradients and 3D effects, as well as templates for inserts, scrolling titles and captions. All templates can be manually adjusted.
Effect transitions
A total of 20 effect transitions guarantee premium transitions and can be individually configured. Use the blur feature to create your own transitions such as radial or linear blur.
Dynamic slow motion effects
The slow motion feature allows you to create slow motion with smooth transitions and control speed precisely using keyframes. And frame interpolation provides the best image quality.
Action templates
30 special action editing templates that you can additionally edit just how you like guarantee fast results on a professional level.
Effect masks
Simply select parts of the image using alpha masks, then apply the desired effect to these areas. This tool makes it possible to use more detailed effect editing and selective blurring.
A new level in productivity
We work directly with professional Video Pro X users to improve performance and functionality and achieve a truly perfect workflow. The latest developments to come out of this process are the new time-saving J-L cut and the intuitive "Move object content" mouse mode.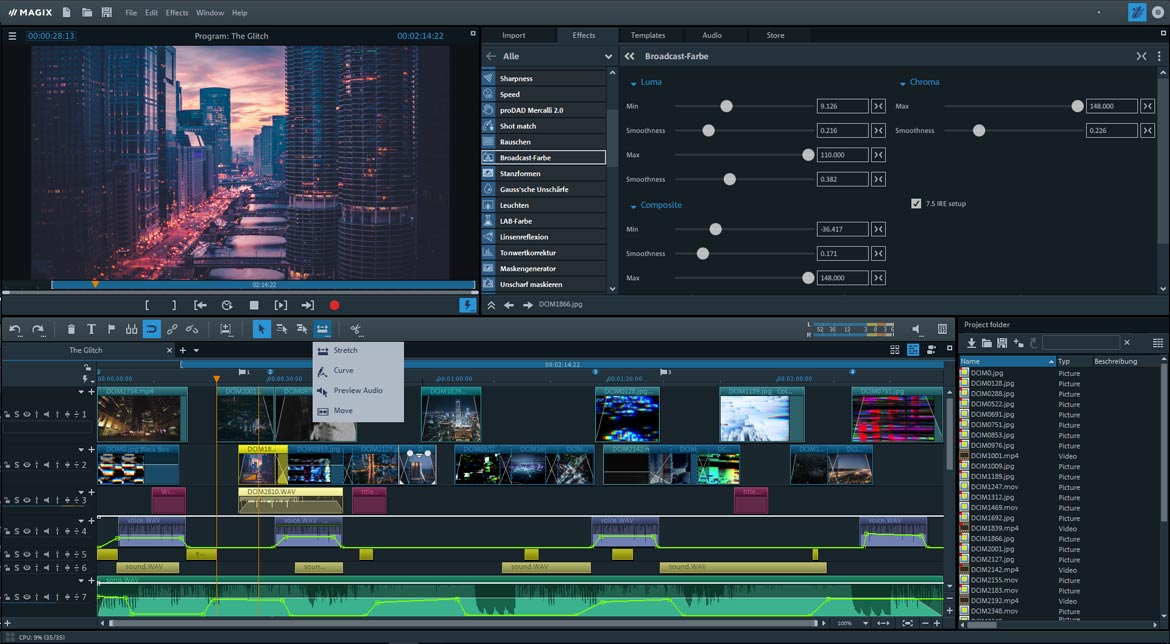 NEW! Flexible grouping
Individually modify tracks in active groups: the J-L cut
NEW! Move object contents instead of cutting
Intuitively scrub through footage directly in the corresponding video object: now available with the new "Move Objects" mouse mode.
NEW! The new effects center
The Media Pool from previous versions is now available in a new modernized version. This also serves as basis for future workflow enhancements.
NEW! The new control concept
The plug-in dialog: modernized and workflow-optimized with the latest GUI technology.

NEW! Flexible grouping for J-L cuts
The new, flexible grouping options for video and audio tracks. Tracks can now be modified individually without losing the advantages of working with grouping. The new J-L cut — an impressive time-saver for overlapping objects such as spoken audio which spans several scenes in documentaries and interviews.
NEW! Move object contents
Modify individual sections of your movie scenes directly in the video objects that contain them to achieve a perfectly edited movie. The video object itself doesn't need to be modified in any way. This lets you continue editing without affecting your rhythm, and the intuitive controls help save tons of time.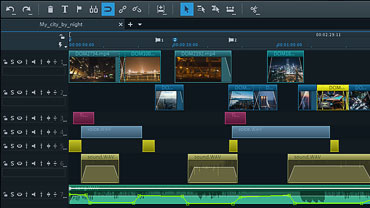 Flexible track handling
Modify and expand your video projects anytime and add tracks to any position even at a later stage. Breathe life into your videos with new ideas or make them more exciting or modern.
10 years of Video Pro X development
All the new features contained in previous Video Pro X versions at a glance!
The long road to the powerful new anniversary edition.