More time for your projects
INFUSION Engine 2 | HiDPI | 8K | Real-time video stabilization
The new Video Pro X makes fast video editing and high image quality available to everyone. Access the new INFUSION Engine 2 for ultra-smooth playback of resource-hungry projects in up to 8k. Discover the new, razor-sharp HiDPI program interface and powerful tools including real-time video stabilization from the specialists at proDAD.
Create films from start to finish faster than ever before. Create more time for your projects – with Video Pro X.
INFUSION Engine 2
Intel, AMD, NVIDIA support | Up to 8.6x faster*
The new INFUSION Engine 2 enables smooth playback even for complex multi-track projects in up to 8K resolution. Experience this noticeable improvement in speed right away on virtually all computers – graphics cards by leading manufacturers Intel, AMD and NVIDIA are now supported.
* Benchmark test for INFUSION Engine compared with the previous engine (used until May 2019 in Video Pro X)
Real-time image optimization
proDAD Mercalli V5 Suite | Unlimited full version
Stabilize choppy video without the need for analysis beforehand – proDAD Mercalli V5 Suite now allows for video stabilization in realtime. The new, integrated Picture Enhanzr analyzes and optimizes dynamics, brightness and contrast for video – all in realtime and fully automatically, or set manually according to your needs. Now available in Video Pro X as a full version and with unlimited use.
proDAD Mercalli V5 Suite is included upon purchase of new software or extension of the Update Service, or when you upgrade.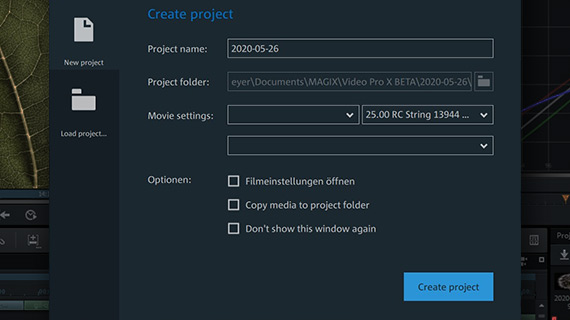 More intuitive start dialog
The new start dialog features a clearer layout. This way, you're able to find the right project settings and film format faster than ever before. Save time – even before you start the cutting process.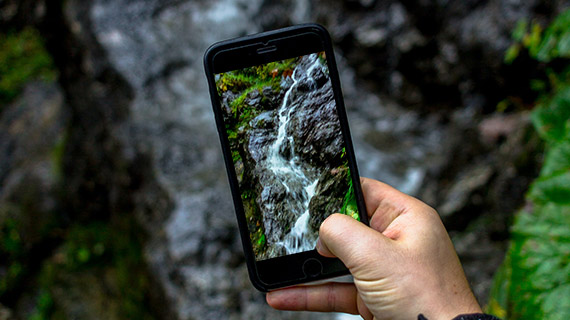 Vertical videos, for instance from smartphones, are recognized directly upon import and can be displayed in the mode in which they were originally filmed. Vertical project and export templates are now also available – for social media use too.


High image quality
8K | Ultra HD | HDR
Thanks to full 8k Ultra HD support, AVC and HEVC videos can now be played in realtime.** This makes the time-consuming conversion of recordings into proxy files or preview rendering a thing of the past.
Even the finest nuances of color and contrast are now visible in the new HDR color space, Full HD/UHD or SD, allowing for color correction with full control and precision.
** Dependent on the graphics card used. For more information, contact the card manufacturer.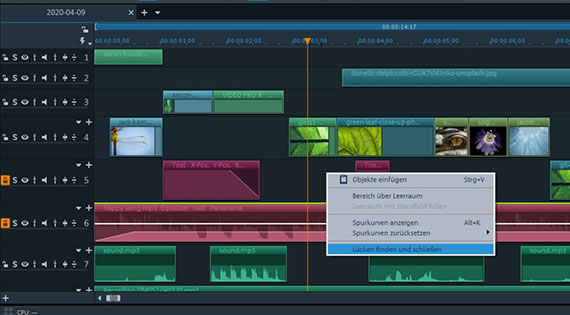 Time-saving cutting tools
The new "split and trim" tool with dynamic preview is great for viewing and making rough cuts in your footage.
A single click with this specially designed tool is all it takes to automatically find and remove all gaps in your videos.
Match colors with the Color Picker
Find the perfect color and apply with a single click to achieve a uniform design for your titles. The color picker allows colors in RGB and HSV color space to be set manually and also offers a pipette function for the image area.


Faster workflow
HiDPI interface | Clear icon design
The new program interface is now high-resolution and razor-sharp – for optimum legibility, even on 4k monitors.
Experience updated icons and graphic elements – now with a clearer, sleek design.
Achieve a professional look in seconds
NewBlue effects pack | Layer masks | Titles | Fonts
The new effects are the most professional and detailed yet, but using them is as intuitive as before. Discover a ton of new creative options as well as the same high-performance effects used by movie studios.
NewBlue Filters 5 Ultimate
The ideal add-on for fast color correction, as well as for simulating various film styles and highlighting specific scenes. 27 color filters and over 250 templates accelerate your color grading process and enable you to create one-of-a-kind film looks for your projects.
Included effect packs: NewBlue ColorFast 2 | Recolor | Recreate | Refocus
Kr 3 279 value
NewBlue Filters 5 Ultimate is included upon purchase of new software or extension of the Update Service, or when you upgrade. NewBlue Filters 5 Ultimate is English.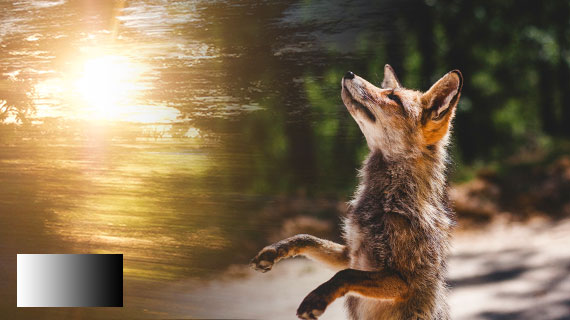 Combining various movies scenes using masks creates unlimited options for design. The templates area now includes a large range of alpha masks – so you can have a video border gradually fade out to transparent, or define the exact way you want title objects to appear.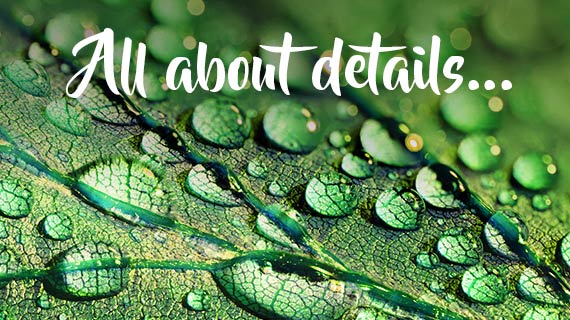 30 new fonts are included for creating a one-of-a-kind look. Created in a handwritten style, all fonts can be freely combined with both existing and new titles. Perfect for various kinds of film material, themes & occasions.
All new features at a glance
New! INFUSION Engine 2 for ultra-smooth performance on virtually all PCs
New! HiDPI editing interface + modern icon design
New! Real-time image stabilization and optimization with proDAD Mercalli V5 Suite
New! More intuitive start dialog & automatic format recognition
New! 8K Ultra HD support + HDR color space handling
New! 1-click cutting tool with dynamic preview
New! New fonts and customizable title templates
New! NewBlue Filters 5 Ultimate effects pack
MAGIX Video Pro X
Intuitive video production. Redefined.
Upgrade: MAGIX Video Pro X
MAGIX Video Pro X
Intuitive video production. Redefined.
INFUSION Engine 2
HiDPI editing interface
The industry standard for high-performance video editing
Work with industry-standard tools
The future of quick video editing
Kr 1 720
Regularly Kr 4 590
INFUSION Engine 2
HiDPI editing interface
The industry standard for high-performance video editing
Work with industry-standard tools
The future of quick video editing
Valid until April 27, 2021
62 % discount
Only now for free in this offer:
✔ Ashampoo® Snap 11 (Kr 349 value)
✔ FXhome Ignite VFX: Lighting (Kr 379 value)