MAGIX Video Pro X
Professional image and sound
MAGIX Video Pro X
Professional image and sound
MAGIX Video Pro X
Professional image and sound
NEW! Flexible track handling
NEW! Lookup tables (LUTs)
NEW! Add Professional Effects
NEW! 6K support
4-point video editing
Starting from

Kr 1 289
Regularly Kr 4 443
NEW! Flexible track handling
NEW! Lookup tables (LUTs)
NEW! Add Professional Effects
NEW! 6K support
4-point video editing
Valid until May 27, 2018
Kr 2 210 upgrade discount
Included as part of this offer:
proDAD Mercalli V4 (Kr 1 999 value)
HitFilm Variety Pack & Superhero Pack (Kr 944 value)
Free
NEW! Flexible track handling
NEW! Lookup tables (LUTs)
NEW! Add Professional Effects
NEW! 6K support
4-point video editing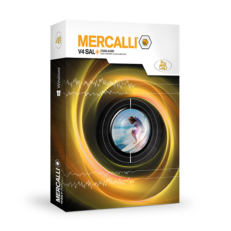 proDAD Mercalli V4*
The world's best image stabilization solution.
*Manufacturer's SRP of the full version which can be used indefinitely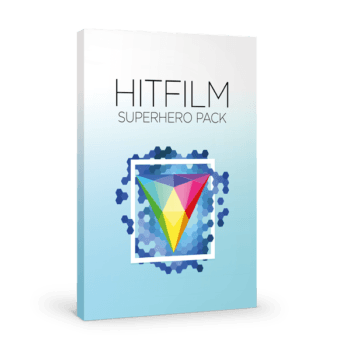 HitFilm Superhero Pack
(value: Kr 472)
Add Hollywood-style cinematic effects.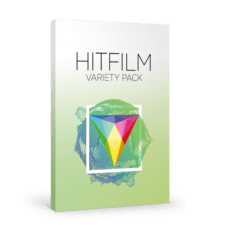 HitFilm Variety Pack
(value: Kr 472)
Find the perfect effect for every video.
Fixes distortion in shaky footage
NEW! Automatic CMOS correction
NEW! Stabilize multiple Video Pro X tracks at once
NEW! Control elements seamlessly integrated in Video Pro X
Work with five impressive plug-ins: Animated Lasers, Lightning Electricity, Heat Distortion, Insect Vision and Light Rays.
Transform each and every video into something amazing with effects such as flickering, zoom and graduated color in the HitFilm Variety pack.
Discover five impressive plug-ins: 4-Point Color, Fractal Noise, Gleam, Flicker and Zoom Blur.
Professional. Powerful. Video Pro X.
The professional video editor
MAGIX Video Pro X is the perfect video editing software for intuitive and powerful video production. Video Pro X is geared towards the unique requirements of professional and ambitious users and offers an unrivaled range of powerful tools for video editing, color grading, audio processing, effect design and authoring.
Thanks to the intuitive toolbar, practical shortcuts and three/four point editing, you can edit clips precisely to the frame in the Timeline - even simultaneously with different formats and resolutions. Control effects over the time curve and create movement animation, zooms or other artistic effects with the keyframe editor.
Video Pro X offers powerful functions and tools such as professional multicam editing for processing recordings from several cameras as well as proxy support and preview rendering to simplify the process even further.
Keyframe control
Envelopes for effects in the video editing program can be easily operated in the Mediapool using keyframes enabling you to create custom effects with saturation and color settings.
Nested Sequences (movie objects)
Insert finished sequences as an object into your film via nested sequences as often as you like in the program. Then, complete the final edits with effects and animations.
360 degree editing
Video Pro X enables you to edit 360° video material intuitively. Achieve the perfect panorama using the built-in stitching function for all standard 360 degree cameras.

Built-in 16-bit deep color processing in this video editing software provides greater creative freedom and detailed color correction via the color grading workflow, which includes 4:4:4 chroma subsampling and true color space handling for broadcast-ready results.
Adjust colors using one-way & secondary color correction or use the advanced exposure function for detailed color and tonal value correction with graduation curves. Use lookup tables (LUTs) for your camera model, then browse through the templates or save your own unique combination of effects as a new LUT.
Broadcast-ready results
To ensure lossless color rendering in projects, Video Pro X video editing software includes precise measuring instruments such as Vectorscope, waveform monitor, histogram and RGB parade. True color space handling and 16-bit deep color support guarantee true-color processing for your production workflow from start to finish.
Professional lookup table handling
With the new lookup table (LUT) handling in Video Pro X, you can create cinematic camera effects and unique looks for your film projects. Load camera LUTs, create a particular style with templates or design your own template for future projects.

Video Pro X supports a diverse range of formats and cameras from the professional and consumer sector. The integrated tagging & logging function for metadata provides a clear overview of your media and takes.
Built-in alpha channel support for AVI files allows for import, data exchange and editing with 3D and compositing programs. To finalize projects, the software offers menu-based disc authoring for creating DVDs and AVCHD and Blu-ray Discs.
Professional format/camera support
Video Pro X supports all standard video formats, including AVCHD (Progressive), NXCAM, ProRes, XAVC S, XDCAM or HEVC/H.265 as well as professional formats such as AVC-Intra and DVCPRO. The open Timeline in this video editing program allows for easy import and editing of different formats without the need for conversion beforehand.
Disc authoring for DVD, AVCHD and Blu-ray discs
Create DVDs and Blu-ray Discs with professional authoring functions. Select from a range of animated templates for menus or create your own. Store templates you've created for future projects or use them for further editing in other programs such as Xara Designer Pro X.

Precise tools for audio restoration, sound mixing, TV-compliant loudness normalization according to EBU R 128 norms and extensive mastering plug-ins are all included in Video Pro X for professional audio editing at the post-production stage. Thanks to VST2 standard support, audio production plug-ins can be added to Video Pro X at any time.
Integrated audio cleaning


Restore, edit and optimize audio tracks in your video recording in no time at all. Automatic features and sophisticated audio cleaning tools enable you to achieve crystal-clear sound and clean up your frequencies.
Real-time audio mixer


Set sound effects, dialog and film music in detail with the built-in mixer in Video Pro X. You can easily apply high end audio effects at channel level via the integrated effects track.
Broadcast-quality audio editing
Following mixing, finalize sound via the master channel with the Mastering Suite - including 5.1 surround sound. Audio tracks can then be exported to hard drives or transferred to DAWs and external audio editors using the interfaces (EDL).

Creative design options such as HDR, blur and chroma key effects are perfect for adding cinematic aesthetics to your films. Use masks to apply effects to specific areas of the image or attach media to moving elements with the professional object tracking feature.
Create your own captions and text fades or use one of the title templates. Use the amazing intro, outro and travel route animations to add special highlights to your productions.
Creative video effects
Video Pro X offers a range of GPU-optimized video effects for creative video editing. Increase contrast and add more detail using HDR effects, or swap out backgrounds with chroma keying. The shot match feature enables you to match the colors and tonal values of separate recordings or give your film a cinematic look. Fisheye correction straightens converging lines that can appear in wide-angle and action cam recordings.
Professional object tracking
Use professional object tracking in your recordings to pin titles or elements to moving people or elements in a film. This is useful to pixelate faces or license plates so that they are unrecognizable to respect and adhere to privacy rules.
The free tutorial videos from MAGIX provide you with an initial look at various MAGIX programs.
You'll learn quickly and easily how to use the most important features in order to bring your own projects to life.