Video editing – intuitive and professional
Video Pro X makes professional video production accessible for everyone. With its clearly structured interface and intuitive functions, getting started with Video Pro X is much easier than with other professional editing software. Video Pro X also delivers cutting-edge technology for video editing with a new INFUSION Engine 3 that ensures smooth playback and cutting in real time, even for high-resolution 8K UltraHD recordings.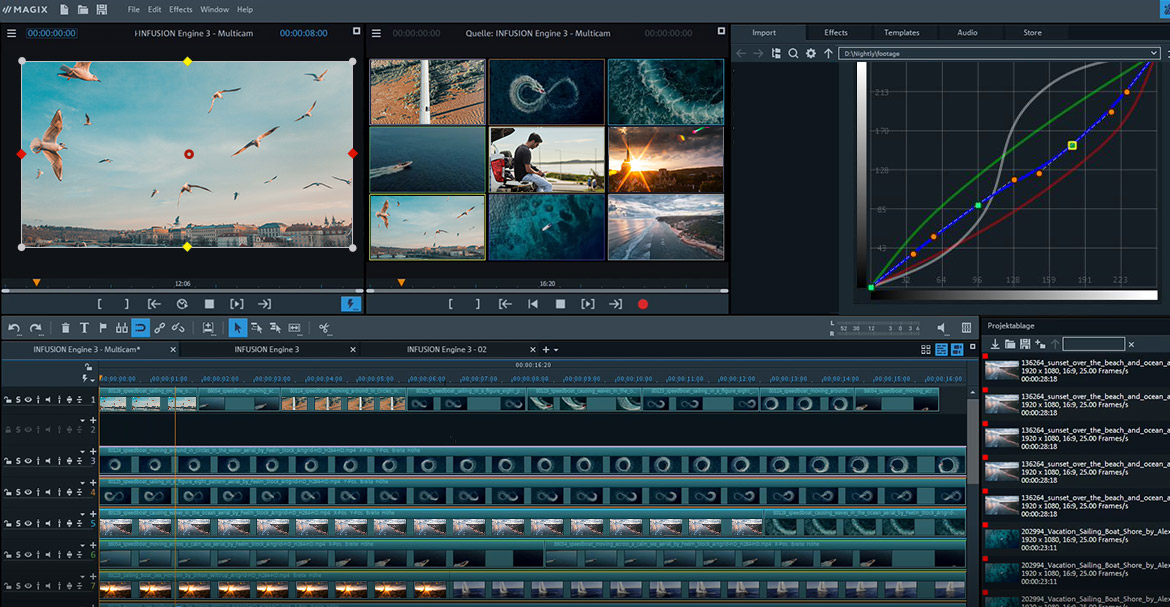 1-click "split and trim"
Match colors with the Color Picker
HiDPI interface
The new cutting interface is high-resolution and razor-sharp even on 4k monitors. The modern icon design makes it easier to select functions.
Multi-format timeline with flexible track handling
The multi-format timeline allows for the easy arranging of video, image, audio and title objects in a wide range of formats across several tracks. Work with full flexibility and color in tracks or move, insert or delete them easily.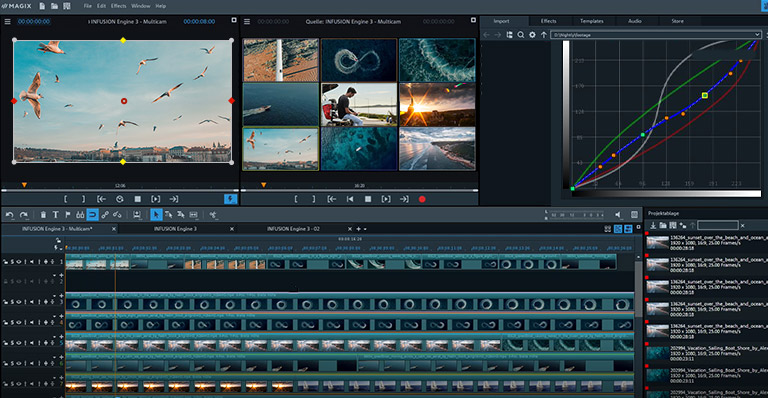 3 reasons to choose Video pro X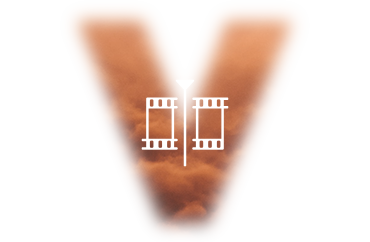 Video editing made simple
Video Pro X lets you get started right away. The sleek interface is uncomplicated in terms of use and lets you achieve great results in no time at all.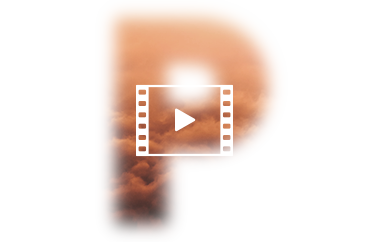 Films that create an impression
With a range of professional tools, you can make each and every one of your ideas a reality – while benefiting from the latest technology.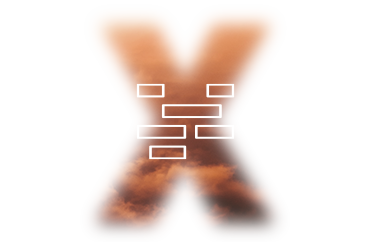 More flexibility on each track
The one-of-a-kind multimedia timeline processes video, audio and graphics on the same track, meaning that you can enjoy maximum creative freedom .
INFUSION Engine 3:
Give your videos the ultimate boost
The brand-new INFUSION Engine 3 enables you to edit even complex projects in up to 8K with super smooth playback, and it harnesses the full speed of your GPU to export your videos.
Easily design your own animations
Adjusting both the position and scale of video objects directly in the program monitor is now flexible and simple. Just use the mouse and the rotation point to easily control the center of each rotation.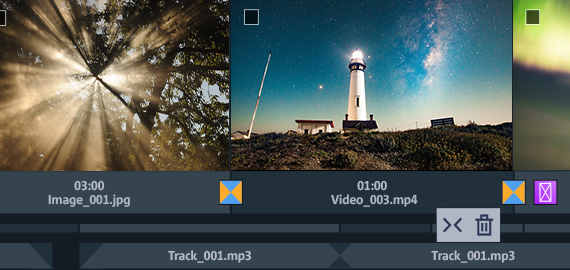 Large preview pictures for an enhanced overview
Discover a timeline that's clearer than ever before thanks to the new panorama storyboard. Large thumbnails make the subject of your video appear in the center of the screen and help you keep a clear overview even of more complex projects.
MAGIX Video Pro X
Simply high end.
Upgrade: MAGIX Video Pro X
MAGIX Video Pro X
Simply high end.
£179.00
Regularly £289.00
Prices include VAT,
Download (shipping free)
INFUSION Engine 3 – hardware acceleration from import to export
Multi-GPU support – use multiple graphics cards simultaneously
Panorama storyboard with extra-large thumbnails
Intuitive program interface + professional functions
Multi-format timeline, including nested sequences
Valid until September 29, 2021
Only now 38% discount
Only now for free in this offer:
✔ NEW! FXhome Enhance Ultra (£99 value)
£109.00
Regularly £289.00
Prices include VAT,
No shipping charges
INFUSION Engine 3 – hardware acceleration from import to export
Multi-GPU support – use multiple graphics cards simultaneously
Panorama storyboard with extra-large thumbnails
Intuitive program interface + professional functions
Multi-format timeline, including nested sequences
Valid until September 28, 2021
62% discount
Only now for free in this offer:
✔ proDAD Mercalli V5 Suite (£269 value)
✔ NEW! FXhome Enhance Ultra (£99 value)