Meet your virtual friends
the finest selection of instruments and (mastering) effects
A complete orchestra at your fingertips
The virtual instruments
Take your music in any direction you like with a whole suite of different instruments, which cover everything from acoustic emulations of a complete orchestra to out-of-this-world synths. Try out a vintage piano, some incredible drums, or play a high-quality saxophone. It's your studio, your choice!
Analog Synths 2
With the sound of the analog synth back in vogue – from synth wave to dance music – Analog Synths 2 offers perfect vintage synth sounds, covering deep bass thrills and hard, edgy leads.
Lead Synth
Lead Synth produces incredible electronic sounds that will cut through any mix. With its virtual analogue heart, it can produce high-end, high-quality leads for all genres of music.
Concert Guitar
Concert Guitar delivers guitar authenticity and is great for incredible picking techniques, delicate slides or subtle finger sounds. It also caters for different playing styles, offers a huge range of presets and has a selection of effects to deliver fantastic guitar sounds for every occasion.
Pop Drums
This virtual drum instrument is a fantastic beat-making tool and ideal for many current genres of music. Play huge trap beats, program pumping techno grooves or even create a furious double bass in a metal style! All the beats were recorded through an SSL for extra analog character.
Concert Grand
A classic piano instrument created by intricately sampling a concert grand piano being played in an international concert hall. It's the sound of an amazing instrument recorded in its natural environment, and the results are incredible, with the power and detail of the instrument shining through.
Church Organ
This instrument was created by making recordings of a church organ in a church near Venice to achieve a totally authentic sound. It stylishly recreates the emotional and dramatic sounds of the original organ and is suited to both classical and contemporary music.
Urban Drums
This drum instrument is perfect for dubstep and hip-hop grooves. Behind its 9-bit style fascia are enough huge beats and hits to give your tunes an edge. Programming is easy too because Urban Drums is based on easy-to-use hardware beat makers, so just play the pads and hit record.
Electric Piano
This instrument is dedicated to providing a wide variety of vintage electric piano tones. You can use it for smokey jazz, melodic blues or funky riffs packed with overdrive. On-board effects help Electric Piano really come to life offering all the organic character of the real instrument.
Rock Drums
Big, bold and beautiful, Rock Drums is the perfect instrument for providing more dynamic beats to your music. You can get driving double bass for metal songs, reverberant drum grooves for a huge arena sound, or ease back with dry, clean studio drum sounds.
Drum Engine
The legendary MPC sampler launched a million beats and Drum Engine features a similar interface so you can program some incredible grooves. It includes a range of preset sounds – from modern pop kits to groove box samples – so you can create beats over a wide variety of styles.
Choir
An instrument that creates the complete sound of a choir including classic choral arrangements, deep male voices, crystal-clear vocals sung by a female singers and mixed-voice choirs. Use it up front as the lead in your song or as an atmospheric backing to any piece of music.
Cinematic Synth
A synth instrument which is capable of producing everything from dreamy sequences to heavy basslines. There are also effect modules to take your sonics to extra-terrestrial pastures and produce atmospheres that could soundtrack any film.
Analog Synths
This virtual synthesizer emulates the classic sounds of legendary hardware synthesizers with total precision. With its retro design, and hands-on controls you'll be tweaking and creating vintage tones in no time.
Vintage Organ
Take a trip back in time with a virtual instrument that is focused completely on vintage organ sounds. Original individual organs are authentically replicated and there are plenty of hands-on controls to shape the sounds.
Electric Bass
Electric Bass is an instrument that is perfect for laid-back funk riffs, soul ballads or as a groovy foundation for more current genres. It's an elegantly-designed plug-in with a multitude of options for custom sound design.
Saxophonia
Vita Saxophonia offers everything you would expect from a saxophone: A wide dynamic range, diverse sounds, a powerful timbre and many optimized presets that make the instrument the ideal companion for many music projects.
Pop Brass
Pop Brass has it all: Slick funk, orchestra arrangements, tight Latino rhythms and the sound of the roaring '20s. It is perfect for both elaborate productions and creative jam sessions.
Orchestral Ensemble
Orchestral Ensemble contains various ensemble recordings of an orchestra complete with brass, woodwind, percussion and strings. With everything from angry brass staccatos and driving orchestral thrills to soft string legato, it is perfect for all film and pop music producers.
Jazz Drums
This is a great instrument to provide a diverse range of smoother, more laid-back beats. Jazz Drums covers everything from the driving pulse of a classic jazz tune to a more abstract groove for an electronic-based track.
Power Guitar
(Exclusively in ACID Pro 11 Suite)
Create a huge amount of powerful guitar sounds with one instrument. Power Guitar has everything you need – huge power chords, squealing slides and powerful overdrives – backed by different playing techniques and an extensive sound library.
Century Guitar
(Exclusively in ACID Pro 11 Suite)
If you need cleaner guitar tones, then Century Guitar offers an unadulterated sound and the highest attention to detail. Melodies and accompaniments help deliver an authentic playing experience without you needing to be a guitar-playing expert.
Soundtrack Percussion
(Exclusively in ACID Pro 11 Suite)
Need to add a touch of rhythmic drama to a score? Soundtrack Percussion has a wide range of attacking sounds, including bells, drums, thunder bells, gongs and Taiko drums, so you can create complete percussive tunes or add interest to any soundtrack.
String Ensemble
(Exclusively in ACID Pro 11 Suite)
If you need emotive strings, then this instrument delivers the goods. It is perfect for powerful or delicate strings, and ideal for everything from classical recordings to more contemporary scores, laden with effects.
Bass Machine
(Exclusively in ACID Pro 11 Suite)
How low can you go? With Bass Machine the answer is: Super low! Create powerful bottom end, perfect basslines and cone-rattling tones with hands-on filters to shape the sound exactly how you like.
Upright Bass
(Exclusively in ACID Pro 11 Suite)
The upright bass is one of the most well-loved instruments, and can add character to everything from classical to jazz recordings. Upright Bass offers a powerful, dynamic and groovy backbone for any track.
Century Keys
(Exclusively in ACID Pro 11 Suite)
Century Keys offers a "best-of" in keyboard sounds, spanning classic to modern pianos and delivering the perfect keyboard sound for a wide range of genres including soul, RnB, pop, jazz, rock and hip hop.
Space Pad
(Exclusively in ACID Pro 11 Suite)
Need something out of this world? Space Pad takes you on incredible sonic journeys, delivering layers of atmosphere, complex sequences and beautiful organic synthesizer textures suited to all sorts of projects.
Cinematic Soundscapes
(Exclusively in ACID Pro 11 Suite)
Explore icy, vast expanses of sound and create depth and tension with Cinematic Soundscapes. Most sounds here are encapsulated in a dark, almost oppressive aura, making this instrument the perfect choice for a variety of use cases.
World Percussion
(Exclusively in ACID Pro 11 Suite)
Create a barrage of emotion with Bongo sounds, Congas, Cowbells, Guiros, Shakers, Vibra slaps, Tambourines and Timbales – waiting to be customized for exotic new rhythms.
New sound effects to spice up your remix
Check out ACID's first-class plug-in effects

First-class studio rack!
Meet your new effects rack: essentialFX Suite
The essentialFX Suite is a collection of 11 first-class plug-in effects suitable for all studio applications. Each of the effects uses high quality algorithms for a great sound and highly efficient operation. Clear controls for easy operation combined with low resource consumption and high-quality output make it the perfect suite of studio tools.
Analogue Modelling Suite
Analogue Modelling Suite offers a suite of first-class analog tools called AM|MUNITION, AM|PULSE, AM|TRACK and AM|PHIBIA. These deliver the highest quality sound experience and can also be used as a flexible and powerful mastering solution.

coreFX*
Creative effects
Deliver some of the most classic and popular studio effects of all time and put your creativity to the test.
* annual subscription only

ACID Pro Suite awakens your full potential

Vintage Effects Suite
(Exclusively in ACID Pro 11 Suite)
Enjoy the sounds and effects from a classic recording studio with this suite of three vintage effects.

VariVerb II*
A high-quality reverb effect that adds atmosphere and a professional sheen to any instrument or vocal recording.

Vandal*
(Exclusively in ACID Pro 11 Suite)
Vandal is the ultimate virtual guitar and bass tool, with all the driving sound of a hardware rig, but with total software control and integration. It delivers the power and sound of a complete guitar signal chain – stomp box, amplifier, speaker and microphone – in software.

Master your music with ease
ACID Pro has all the professional tools and features you need to give your music the professional edge, whether it's being mastered for CD or for streaming online.
Discover your new high-quality mastering tools
with coreFX Mastering effects
coreFX 2-Point Compressor
With two kink points, the coreFX 2-Point Compressor offers more flexibility and freedom than a classic compressor, and delivers different sonic characteristics when applied to dynamic range compression.
coreFX Expander
Using an Expander increases the perceived dynamic range of an audio signal and also helps suppress noise. With more dynamics you get a more natural sound.
coreFX Compressor
With a compressor like this, you can eliminate large volume differences between section of audio to give you a more even and balanced sound.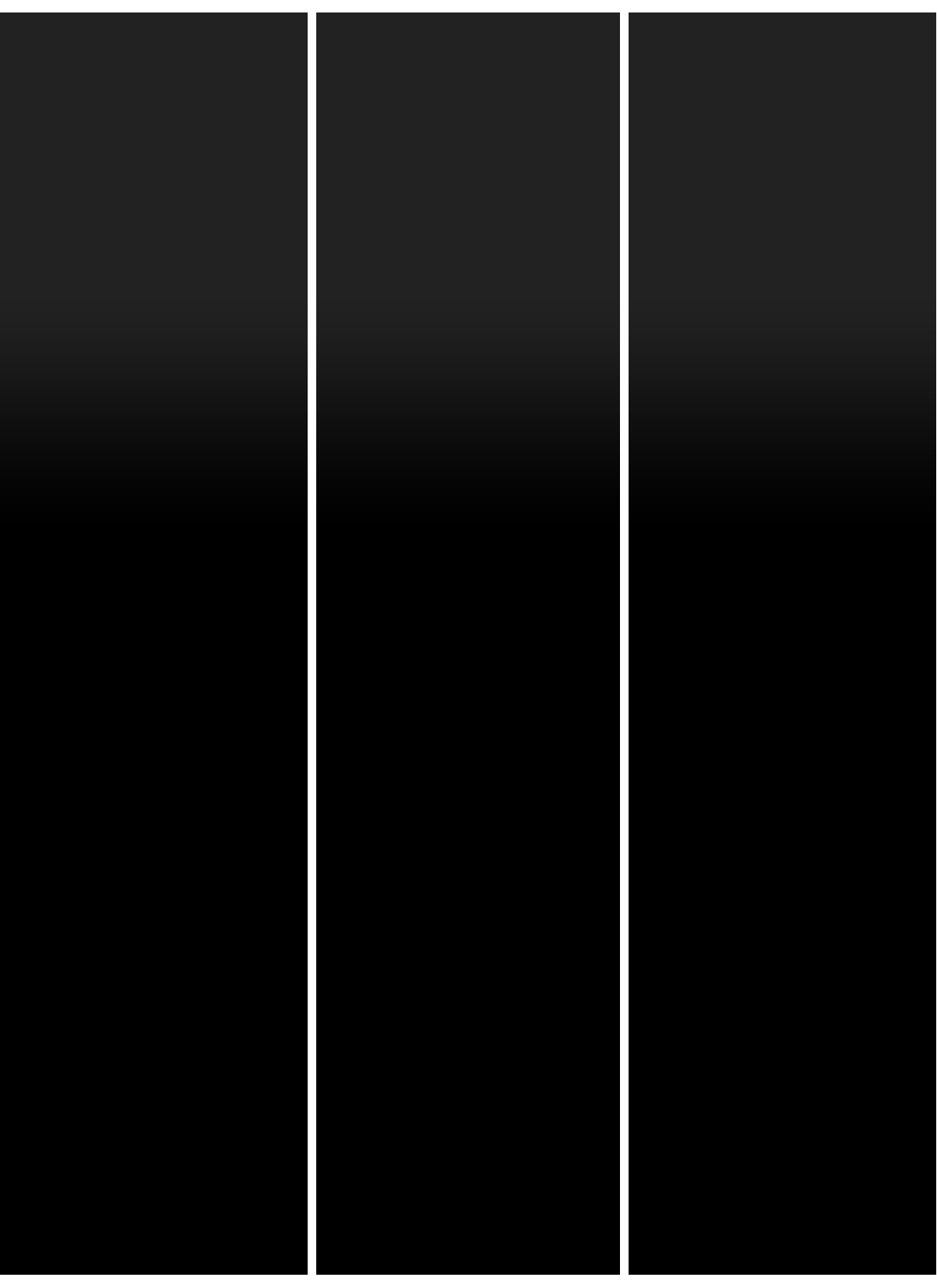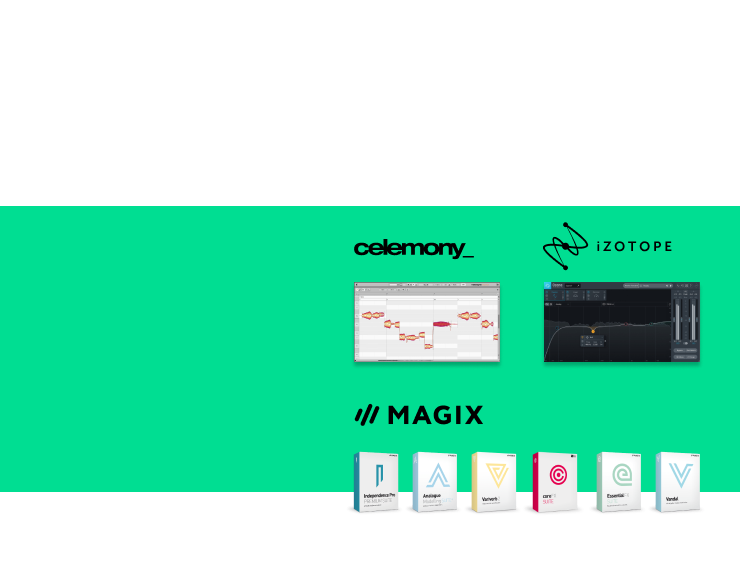 ACID Pro 365
Subscription
Included in ACID Pro 365
✔ ACID Pro 11 ($199 value)
✔ MAGIX essentialFX Suite ($199 value)
✔ coreFX Suite ($199 value)
✔ MAGIX Analogue Modelling Suite Plus ($199 value)
✔ MAGIX VariVerb II ($199 value)
✔ MAGIX Vandal ($199 value)
✔ Independence Pro Plus Suite ($129 value)
✔ Brainworx Producer Bundle:
Brainworx Console N ($299 value)
Brainworx Masterdesk ($299 value)
✔ iZotope Ozone 10 Elements ($129 value)
✔ Celemony Melodyne 5 essential ($99 value)
✔ 19 Vita Instruments
✔ 13.6 GB ACIDized Loops
✔ modernEQ
ACID Pro 365
Subscription
Included in ACID Pro 365
✔ ACID Pro 11 ($199 value)
✔ MAGIX essentialFX Suite ($199 value)
✔ coreFX Suite ($199 value)
✔ MAGIX Analogue Modelling Suite Plus ($199 value)
✔ MAGIX VariVerb II ($199 value)
✔ MAGIX Vandal ($199 value)
✔ Independence Pro Plus Suite ($129 value)
✔ Brainworx Producer Bundle:
Brainworx Console N ($299 value)
Brainworx Masterdesk ($299 value)
✔ iZotope Ozone 10 Elements ($129 value)
✔ Celemony Melodyne 5 essential ($99 value)
✔ 19 Vita Instruments
✔ 13.6 GB ACIDized Loops
✔ modernEQ
ACID Pro 365
Subscription
Included in ACID Pro 365
✔ ACID Pro 11 ($199 value)
✔ MAGIX essentialFX Suite ($199 value)
✔ MAGIX Analogue Modelling Suite Plus ($199 value)
✔ Independence Pro Plus Suite ($129 value)
✔ 19 Vita Instruments
✔ 13.6 GB ACIDized Loops
✔ modernEQ
Included in ACID Pro 365
✔ ACID Pro 11 ($199 value)
✔ MAGIX essentialFX Suite ($199 value)
✔ coreFX Suite ($199 value)
✔ MAGIX Analogue Modelling Suite Plus ($199 value)
✔ MAGIX VariVerb II ($199 value)
✔ MAGIX Vandal ($199 value)
✔ Independence Pro Plus Suite ($129 value)
✔ Brainworx Producer Bundle:
Brainworx Console N ($299 value)
Brainworx Masterdesk ($299 value)
✔ iZotope Ozone 10 Elements ($129 value)
✔ Celemony Melodyne 5 essential ($99 value)
✔ 19 Vita Instruments
✔ 13.6 GB ACIDized Loops
✔ modernEQ
Included in ACID Pro 365
✔ ACID Pro 11 ($199 value)
✔ MAGIX essentialFX Suite ($199 value)
✔ coreFX Suite ($199 value)
✔ MAGIX Analogue Modelling Suite Plus ($199 value)
✔ MAGIX VariVerb II ($199 value)
✔ MAGIX Vandal ($199 value)
✔ Independence Pro Plus Suite ($129 value)
✔ Brainworx Producer Bundle:
Brainworx Console N ($299 value)
Brainworx Masterdesk ($299 value)
✔ iZotope Ozone 10 Elements ($129 value)
✔ Celemony Melodyne 5 essential ($99 value)
✔ 19 Vita Instruments
✔ 13.6 GB ACIDized Loops
✔ modernEQ
Included in ACID Pro 365
✔ ACID Pro 11 ($199 value)
✔ MAGIX essentialFX Suite ($199 value)
✔ MAGIX Analogue Modelling Suite Plus ($199 value)
✔ Independence Pro Plus Suite ($129 value)
✔ 19 Vita Instruments
✔ 13.6 GB ACIDized Loops
✔ modernEQ