MUSIC MAKER 2024 FREE
Make your first track today

MUSIC MAKER offers a modern, easy-going way to create music. Now you can easily produce your own songs — even without any experience. You don't need expensive equipment or have to watch tutorials, either. It's fun, intuitive and delivers amazing results in minutes.
Authentic sounds
Want to create songs that sound just like your favourite artist? With the huge selection of Soundpools in the in-app Store, you'll find the right sound every time.
Song Maker
Using the Song Maker feature, build a basic structure with drums, a bassline, keys and guitar. Then, record your own vocals and add them to the final track.
Vocal Effects
Experiment with lots of creative effects. Once you've found the right one, simply drag & drop to arrange all elements and voilà: your song is finished.
Rock out
With MUSIC MAKER, you can make songs in all genres. Check out our guide on how to make a killer rock song in just 3 easy steps.
Soundpools
Mix and Match any Genre

Soundpools are what make MUSIC MAKER so incredibly easy to use. Each Soundpool contains a variety of sample-based loops in 7 pitch levels. They're compiled by genre in loop collections that sound great together.

MUSIC MAKER matches their pitch, speed and beat. This means ALL loops are compatible! You can mix & match loops from any Soundpool and genre.

6 free Soundpools
Your starter pack

In order to get you up and running quickly, MUSIC MAKER comes with a collection of 6 free Soundpools. You'll find all the loops you need to make your first songs here.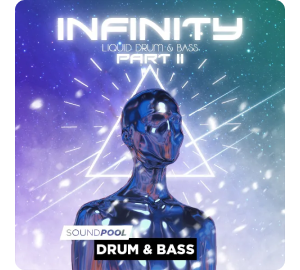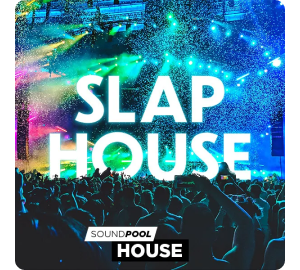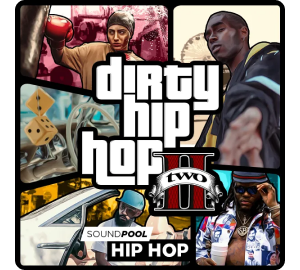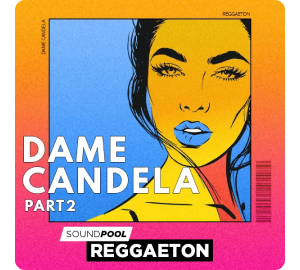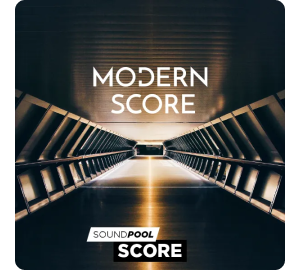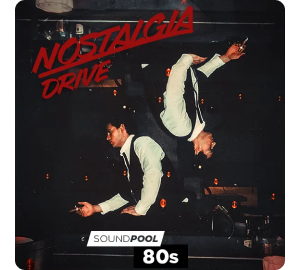 Beatbox Pro
Create a hard-hitting drum pattern as the foundation for your beat with Beatbox Pro. Start with hi-hat, then add snare and kick drum — with 16 steps, you've got full control.
MIDI recording
Next, hook up a MIDI keyboard to MUSIC MAKER and record a groovy bassline that locks into your drums. You can easily edit your MIDI notes afterwards.
Creative Effects
Add a catchy melody from your favorite Soundpool, then fine-tune your beat with effects from the FX rack. Choose from classics such reverb, delay and compression.
LoFi Essentials
Want to build beats that really get the crowd going? Check out our step-by-step guide for creating lofi hip-hop beats with MUSIC MAKER.
Effects
Perfect your sound

With MUSIC MAKER, your sound can hold its own against professional productions. Get essential effects for vocals, guitars and drums, plus everything you need for professional audio editing.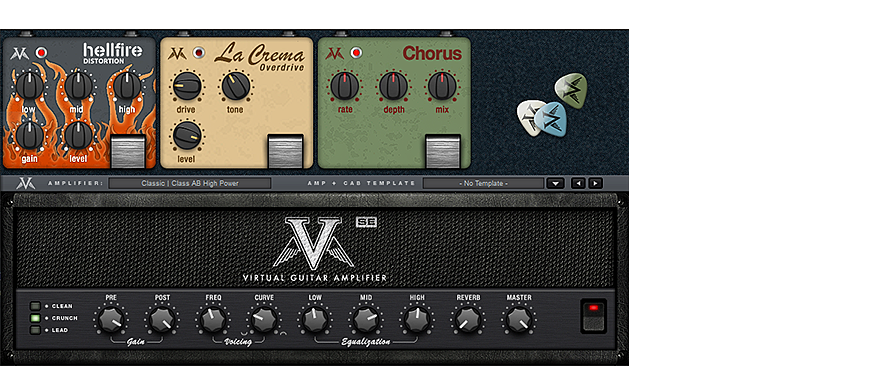 Vandal SE (free)
Warning: It's about to get loud. Vandal SE's distortion is not only great for enhancing guitar and bass sounds — it also maximizes the presence of drums and synthesizers.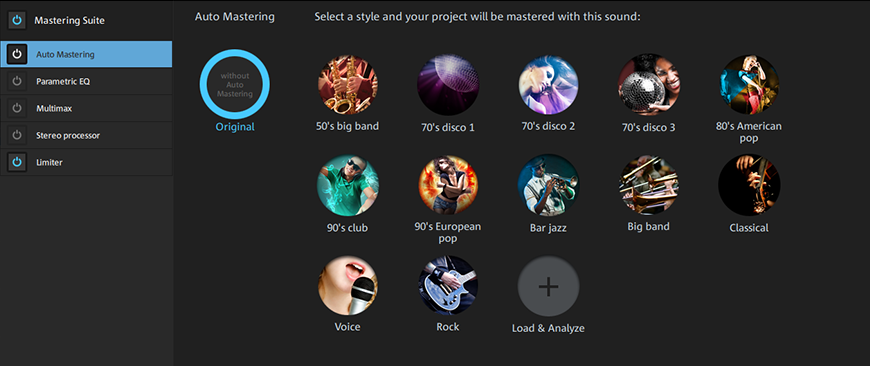 Auto Mastering (FREE)
Looking for an easy to way to make your mix sound even better? Use professional mastering presets to automatically optimize your output for a wide variety of genres.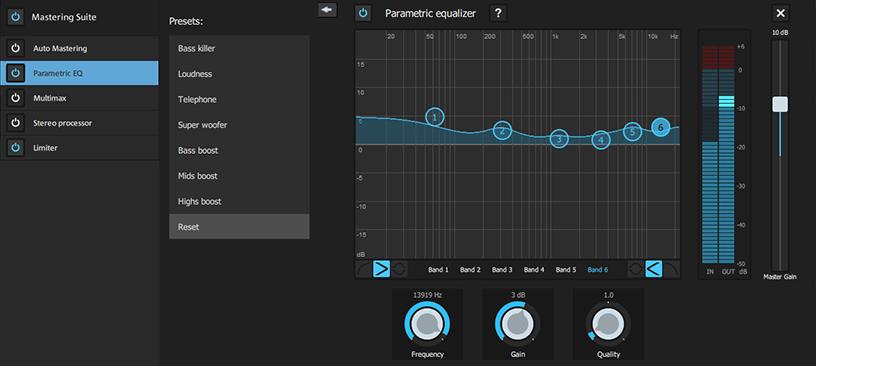 Mastering Suite (FREE)
Mastering Suite is the ultimate collection of tools for fine-tuning your productions. With tools like the parametric EQ, limiter and StereoFX, the possibilities are endless.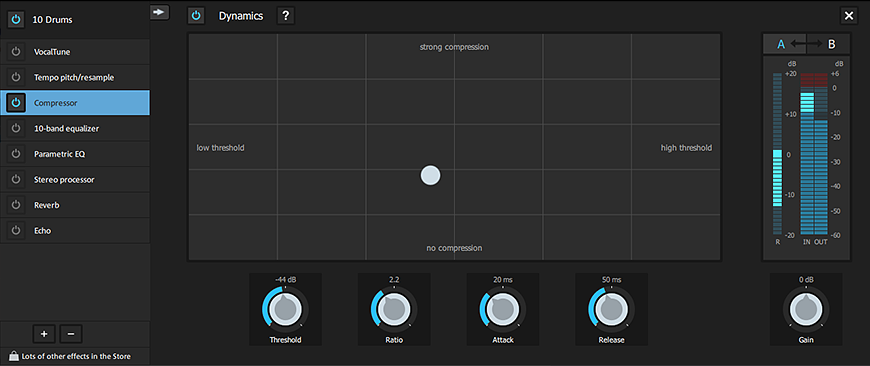 Multi-effects (FREE)
Combine chorus, echo, wah-wah and flanger in any way to shape your sound — for powerful tracks that stay with your listeners.
Share your music
with the world

Once your track is finished, share it with the world on Soundcloud, Spotify and social media — or directly with your fellow Music Makers. Get instant feedback from your peers by uploading your projects to the Producer Base Community with a simple click.
Want to level up your sound?

Make the switch to MUSIC MAKER PREMIUM! You'll get infinite tracks for more complex arrangements, as well as a host of professional tools, plug-ins and features.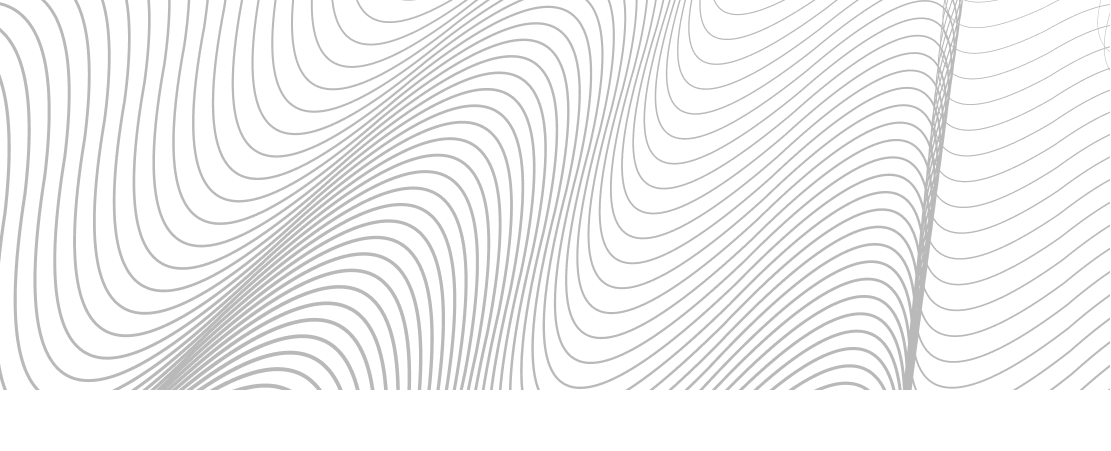 MUSIC MAKER 2024
PREMIUM
Never miss out on any news. Sign up to PREMIUM get all the latest updates, patches, features, instruments and effects upon their release. Keep your toolkit up to date and your productions fresh.
Available until October 3, 2023
Only now for free in this offer:
✔ iZotope Ozone 10 Elements ($129 value)
✔ Native Instruments Hybrid Keys ($49 value)
Buy now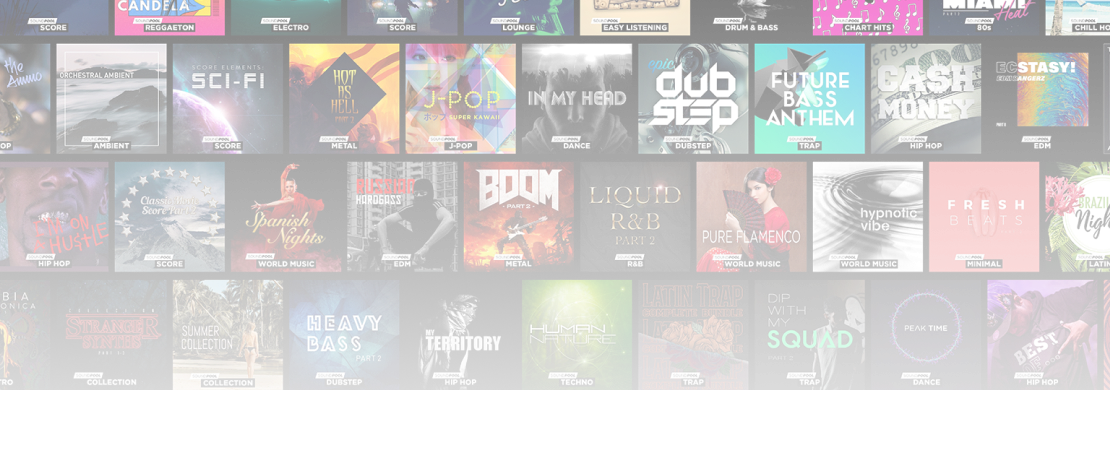 MUSIC MAKER 2024 PREMIUM
& Loops Unlimited (annual)
Can't get enough loops & sounds? Gain access to every single Soundpool on release day, and the whole library on top: a staggering 260.000 loops and counting. Sign up now and never run out of inspiration.
Available until October 3, 2023
Only now for free in this offer:
✔ Loops Unlimited (annual) ($149.88 value)
✔ iZotope Ozone 10 Elements ($129 value)
✔ Native Instruments Hybrid Keys ($49 value)
Buy now
What is MUSIC MAKER?

MUSIC MAKER is a fully-fledged entry-level software for music production. Create your own songs & beats, arrange sounds & loops, play virtual instruments, record vocals & instruments and add effects in just a few steps.
How does MUSIC MAKER work?

Is MUSIC MAKER suitable
for beginners?
MUSIC MAKER is ideal for beginners. Thanks to its user-friendly interface, intuitive tools and in-app tutorials, you can produce music quickly and easily without any prior knowledge.
What is MUSIC MAKER PREMIUM?