MAGIX Photostory Deluxe
Showcase your photos!
C$59.99
Regularly C$323.97
NEW! 1,500+ effects, transitions & music
NEW! Up to 5X faster previews
NEW! Fullscreen mode for image optimization
Record audio commentary
NEW! Automatic Photostory Wizard
Camera pans, zooms and rotations
Export to DVD, Blu-ray or online
Bonus! Anniversary effects package
Valid until September 26, 2017
$30 / C$40 discount
Now with 2 exclusive effect packs ($100 / C$100 value)
Includes: Breathtaking soundtracks ($64.98 / C$64.98 value)
Bonus: Effect coupons worth a total value of $59 / C$59
30-day free trial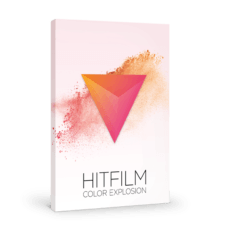 HitFilm Color Explosion
(value: $50.00 / C$50.00)
Give your stories a burst of color.
Make the colors in your recordings stand out – with the HitFilm Color Explosion effects package.
Discover five outstanding plug-ins: 4-Point Color Gradient, Leave Color, Posterize, Vibrance and Vignette Exposure.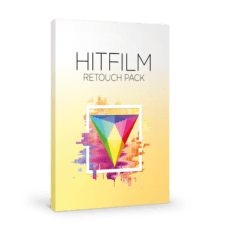 HitFilm Retouch
(value: $50.00 / C$50.00)
Professional video retouching.
Make your video footage really stand out with exciting Zoom, Blur and Glow effects.
Try out five impressive plug-ins in the HitFilm Retouch effects pack: Grain, Pro Skin Retouch, Witness Protection, Magnify and Bulge.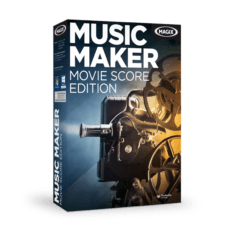 Music Maker Movie Score Edition
(value: $39.99 / $39.99)
Movie scores that give you goose bumps.
Create amazing hair-raising soundtracks, even if you're a beginner. High-quality virtual instruments, simple controls and a huge selection of sounds, loops and effects.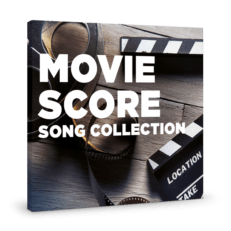 Movie Score Song Collection
(value: $24.99 / $24.99)
As well as great images, you need a great soundtrack to make a film truly impressive.
With this fantastic selection of soundtracks, you'll find the right music for any video.
It includes 30 songs produced by professional musicians in a number of thematic categories.
Begin your adventure - with your photos. Panoramic shots. Zooms. Music.
MAGIX Photostory Deluxe lets you present beautiful moments in breathtaking slideshows. Share fun adventures with family and friends.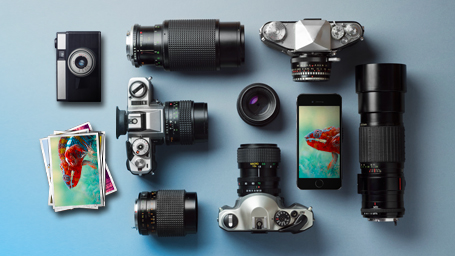 Select your camera
From SLR to smartphone. From a glossy print to a snapshot. Photostory works magic on all your photos. Easily load photos to the program with the wizards or WiFi.
Lights, camera, action:
Tracking shots & zooms
Every picture counts. Each and every image tells a tale. Breathtaking camera tracking shots and zooms let you dive right into an image to show specific details and tell the story behind them.
Capture people's attention:
Animated intros & outros
First and last impressions are everything. Start your new slideshow and end it on a high note. High-quality animated intro and outro templates lead viewers from the slideshow's beginning to your most exciting shots.
Stay right in the action:
Breathtaking transitions
Keep the excitement going - even when you're just switching from one image to the next. Exciting transitions add further creative touches to your slideshows.
Exciting borders:
Creative effects for portrait pictures
Every single one of your photos can be used in your slideshows. There's even a creative solution for portrait photos with black borders.
Add emotion at the push of a button:
Film music & audio landscapes
Mountains. Birdsong. Church bells from a distant valley. Dramatic music starts to play. The sheer mountain face looms above, seemingly invincible. The images then switch to the view from the peak with relaxed instrumental music. Access fantastic music and sound effects - all included in Photostory!
More than just a wizard
Photostory Wizard
You can set the integrated Photostory Wizard to design your slideshow for you from start to finish. Just choose the photos - and the wizard does the rest!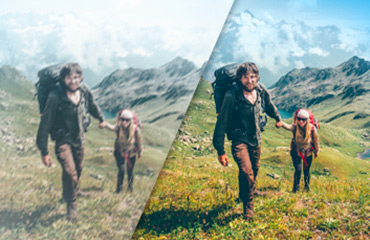 The world's fastest retouching:
Automatic image editing
Design truly stunning images in record time. Automatic image editing in the program completes all optimizations.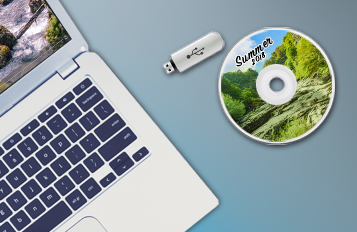 Photos on DVD
And there you have it - a finished slideshow ready for sharing with family and friends. On DVD, Blu-ray, or USB stick. The Export Wizard is ideal for sharing your slideshow with others quickly.
Keep everything smooth
Videos are particularly popular in slideshows - as long as the footage is smooth. To fix shaky footage, the program includes proDAD Mercalli V2, the world's best image stabilization solution.
The Photostory family
Valid until September 26, 2017
$30 / C$40 discount
Now with 2 exclusive effect packs ($100 / C$100 value)
Includes: Breathtaking soundtracks ($64.98 / C$64.98 value)
Bonus: Effect coupons worth a total value of $59 / C$59
Learn more
Regularly C$323.97
C$59.99
Buy now
Regularly C$179.98
C$119.99
Buy now