The latest version of Samplitude further strengthens its core competency in the area of audio editing. Discover editing in a whole new dimension with the ARA interface and Melodyne essential.
Experience a new level of editing power:
Samplitude Pro X3 Version 14.2
The latest version 14.2 update takes audio editing in Samplitude Pro X3 to a whole new dimension. Easily copy tracks, even across projects. Simply use the checklist to choose which settings you want to transfer, for instance VST plug-ins, AUX busses, submix busses and VSTi return tracks. This makes your editing and production workflows much more streamlined.
Highlights of this update in detail:
Copy tracks across projects on mixer or arranger level

Selective copy & paste for track settings and properties

Samplitude Community request: Copy & Paste shortcuts in the Arranger and the Mixer view

Optional control of faders and fields using the mouse wheel

Improved display in mixer window and for DPI scaling

Optimized scaling for plug-in window from Windows 10 Creators Update or higher

Direct Melodyne integration into the docking system

Melodyne support for Revolver Tracks in Samplitude

The latest zplane Elastique Pro 3.2.3 algorithm for premium sound quality during time stretching and pitch shifting

Optimized for visually-impaired users: New window naming for screen reader
More powerful. More stable. More precise.
Samplitude Pro X3 Version 14.1
Update 14.1 for high-end DAW Samplitude Pro X3 contains over 100 optimizations and new features including seamless integration of external audio editors from Sound Forge or SpectraLayers Pro. The update can be downloaded for free by all Samplitude Pro X3 customers.
Highlights from this update include:
For advanced mixing: More than 128 tracks in the side chain menu

Optimized surround master editing with more than 128 mono device outputs

Collaborative: Works seamlessly with SpectraLayers Pro & SOUND FORGE Pro

Get ready for postproduction: Advanced video support for 64-bit version

Customize your sound: Comprehensive editing of automation curve points

Perfect tempo for editing: Optimized switch between BPM and grid mode

New options for rounding off BPM recognition in the object editor

For the perfect workflow: Save effect settings for tracks and mastering

Faster mixing: Copy & paste functions for mixer settings at track level

More customized: Various settings options for VST scans

Import of FLAC and AIFF multi-channel files

Various smaller-scale improvements and bug fixes
Turn a mistake into the perfect take:
Melodyne essential.
Award-winning audio editing
Use the same equipment as Grammy winners. The Melodyne essential plug-in from Celemony contains the legendary tool for correcting recordings with absolute precision. The renowned algorithms offer complex editing solutions for audio recordings.
Pitch editing
Edit pitch of out of tune vocal recordings on note or scale level simply by using the mouse. Melodyne is known for its natural, clean-sounding results for audio correction.
Timing correction
Adjust timing of individual sounds and notes in recordings, both percussive and melodic. The time stretching feature in Melodyne incorporates various musical factors while retaining organic sound sequences.
Integrated via ARA
Celemony's ARA expands VST protocols in Samplitude Pro X3 to keep information exchange flowing between the plug-in and host. Plug-ins include access to tempo and pitch information and work more efficiently than before.
Audio to MIDI
Double the vocal track using a software instrument, transform audio tracks for remixing in MIDI data or play back beatboxing and everything else you've made from the virtual Drum Machine.
The new Audio to MIDI feature also includes brand new opportunities for showcasing your creative edge.
The mixer. Remixed.
Wider. Higher. Samplitude Pro X3 has the solution. New mixer setups have been optimized specially for different types of workflows and arrangements. This lets you keep everything in view, whether you're working on 10 tracks or 100. The design brings together the best of two worlds so you can combine analog feeling combined with all the advantages of digital freedom.
Tempo automation & BPM calculator
Samplitude Pro X3 automatically calculates the tempo of an audio recording in the background. Combined with the project tempo map, it's a powerful tool for music production.
When working with the tempo switch within the arrangement, the tempo of your audio recording automatically adjusts to the parameters set for your project.
Be creative. And perfectly organized.
Orange Vocoder ME by Zynaptiq
Using the Orange Vocoder ME and the presets supplied, you can expand your repertoire of experimental sounds collection with unique new sounds.
Comment function for tracks, objects and takes
Make comments on adjustments in objects and tracks or evaluate single takes as they're being recorded. The Info Manager is your digital notepad and gives you detailed info right in the middle of an arrangement.
New start dialog
Adjust sample rate, bit depth and other project settings even before you start recording. This means you'll be ready to capture spontaneous ideas right as you think of them.
Pop Drums
Pop Drums include an authentic mix of electronic and acoustic drum sets. Lay down a powerful foundation for music in genres from New Wave and Pop to Rock and EDM.
Concert Grand
Based on the a recording of a concert grand in an international concert hall, this piano is impressive with its character and detailed articulation.
Cinematic Soundscapes
Weave a colorful tapestry of sound or create atmospheric background music. Cinematic Soundscapes adds a sense of depth and tension to your productions.
Church Organ
This software instrument is based on an authentically sampled Venetian church organ. A huge range of options for sound manipulation expand the repertoire of these instruments even further. They're perfect for use in rock ballads, hip hop tracks and modern dance productions.
New designs:
Birdline Platinum Pack V.6.0
Birdline Platinum Pack V.6.0 offers an extensive array of interface designs for Samplitude Pro X3. Includes interfaces for mixer, track editor, VIP, color profile and MIDI editor.
New and only in
Samplitude Pro X3 Suite
DDP export
Due to popular request, DDP export is now also included in Samplitude. In addition to physical mastering, you can transfer data digitally with checksum. This guarantees a smooth pressing process.
MP3/AAC audition plug-in
The new preview plug-in enables you to preview results before export and guarantees outstanding sound for your mix. Work on pitch to do away with muffled sounds of compressed formats and factor in features from various encoders to create masters that are compatible with iTunes and other music platforms.
SOUND FORGE Pro 11
Comprehensive functions in the areas of editing and mastering make Sound Forge Pro 11 the perfect companion plug-in for Samplitude Pro X3 Suite. The powerful Audio Editor works on a precise, sample-based level and offers a premium selection of tools for mixing and finalizing music productions.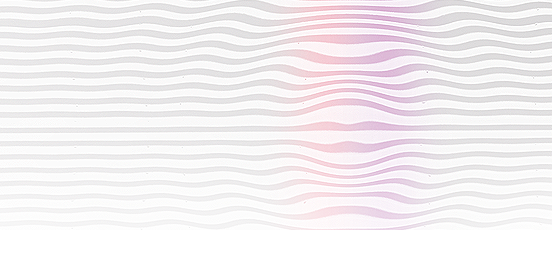 Samplitude Pro X3
Independence Sampler with a 12 GB database
Vandal Special Edition
20 virtual instruments
ARA VST extension
Melodyne essential
New mixer layouts
Zynaptiq Orange Vocoder ME
Birdline Platinum Pack V.6.0
Buy now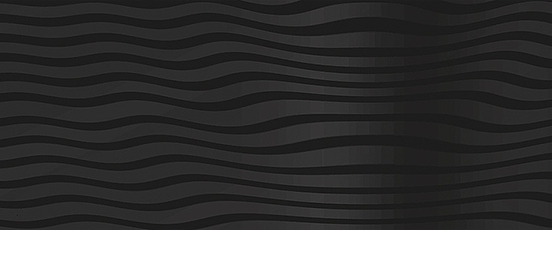 Samplitude Pro X3 Suite
SOUND FORGE Pro 11 full version
Independence Sampler with a 70 GB database
Vandal full version
24 virtual instruments
Analogue Modelling Suite Plus
Cleaning & Restoration Suite
Loudness Metering EBU R128/ITU-R BS.1771
True Peak Limiter
Encoder preview (AAC, MP3)
DDP export
Birdline Platinum Pack V.6.0
Regularly € 998,00
€ 599,00
Buy now