Samplitude Music Studio X8
The complete home studio from MAGIX on your own PC – test Samplitude Music Studio now for free. Editing, mixing or mastering – there are no limits.
Start download
Impressive new features
Samplitude Music Studio X8
It's not just the name of the new version that has been given a makeover: Music Studio X8 is packed with tried-and-true functions and innovative new tools to get you producing professional songs in no time at all.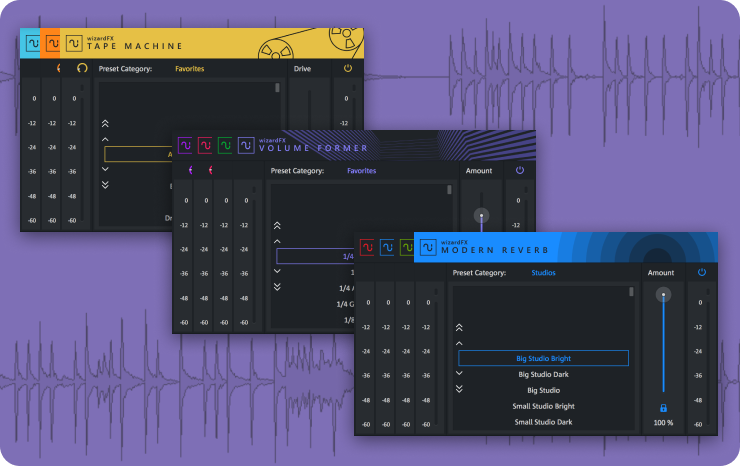 wizardFX Suite
For experimentation, fast mixing or adding final touches: wizardFX Suite ensures versatile dynamic, coloration and modulation effects based on a revolutionary operational concept.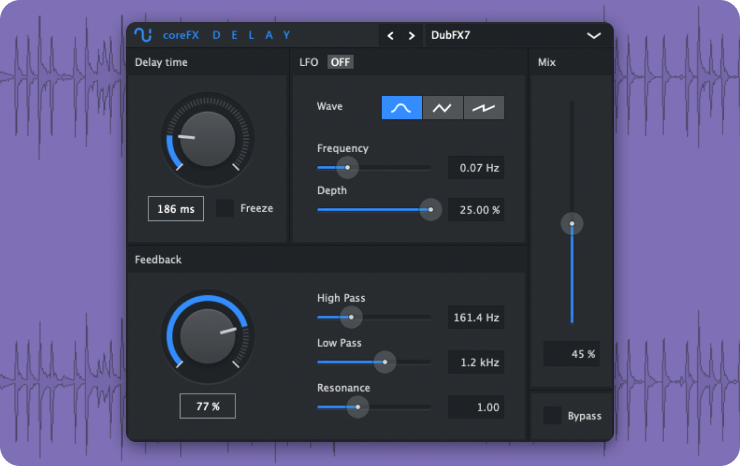 coreFX Delay
From subtle to wild and clean to dub echo: Simulate both vintage and modern echo devices with coreFX Delay.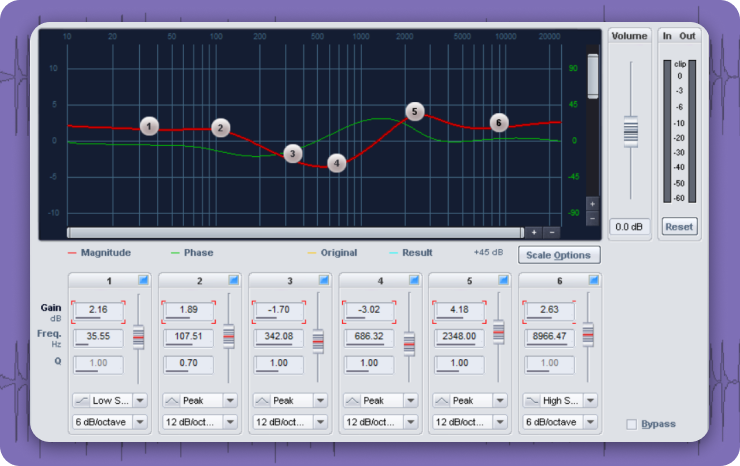 EQ116
EQ116 is the standard equalizer used in our flagship DAWs, Samplitude Pro X and Sequoia Pro. Take full control of all frequencies and experience ultra-precise sound.

Use the wide range of effects and instruments – Test Samplitude Music Studio for free and become a producer in no time at all.

Record your own songs! The recording area allows you to arrange large projects easily.

The perfect mixdown – add the finishing touches to your songs. Equalizers, compressors and limiters can be easily applied in the Mastering area.