Samplitude Pro X8 Suite
Download and try the high-end DAW Samplitude Pro X Suite for free.
Start download
The professional Digital Audio Workstation
for musicians, sound designers and producers.
Samplitude Pro X Suite contains exclusive audio cleaning features, virtual instruments and mastering tools in line with current industry standards. Experience an absolutely sound neutral audio engine and bring all your musical ideas to life in the best possible quality.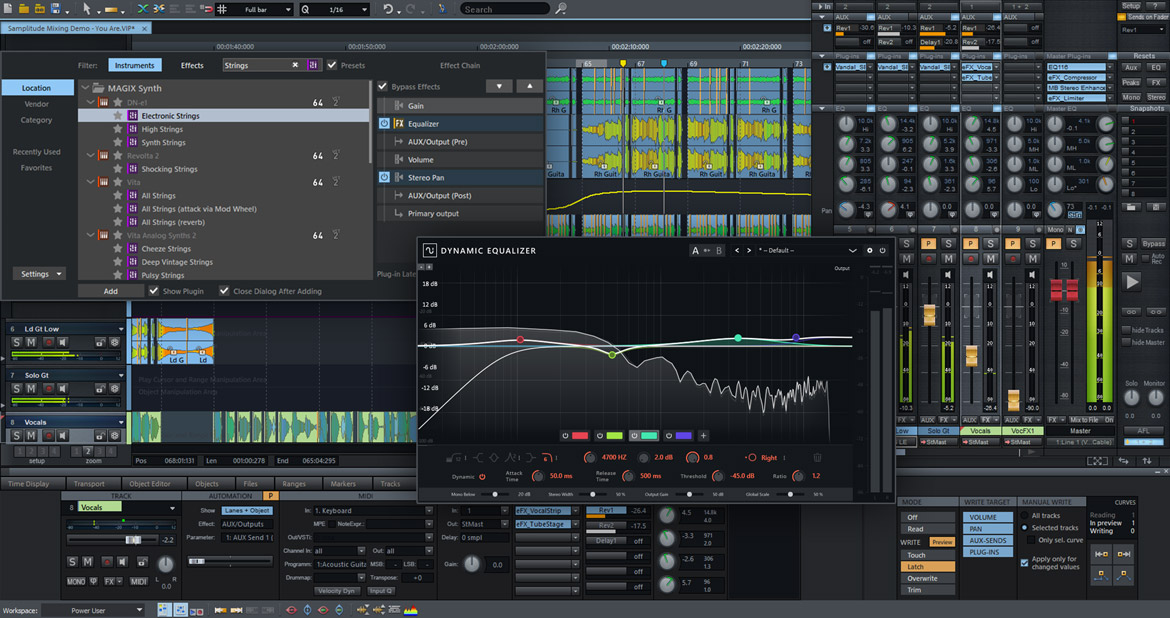 NEW! Find presets in the plug-in browser
NEW! Dockable track editor
NEW! dynamicEQ
NEW! Aux-Fader
NEW! Automation Panel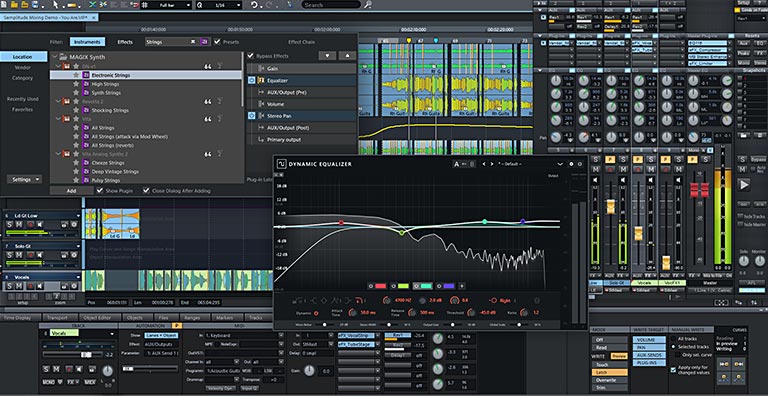 What the press has to say

Key Features in Samplitude Pro X Suite:
Contains all Samplitude Pro X features
Independence Sampler Workstation with 70 GB of downloadable sound material (or on DVD)
4 extra virtual instruments for professional music production
Exceptional sound design: Analogue Modelling Suite Plus
Cleaning & Restoration Suite with integrated Spectral Cleaning dialog
The pro version of the Vandal virtual guitar amp
Loudness Metering
True Peak Limiter
Produce music, record in the highest audio quality and design, modify and restore sounds with creative plug-ins. Try Samplitude Pro X Suite now for free.
The virtual instruments and the 70 GB Sound Library in the Sampler Workstation provide an intuitive method for turning creative ideas into professional reality.
High-definition mastering plug-ins meet intuitive workflows and helpful tools such as the True Peak Limiter, which prevents analog outputs from clipping and becoming distorted.