SOUND FORGE Pro 11
Advanced audio waveform editor
Upgrade: SOUND FORGE Pro 11
Advanced audio waveform editor
SOUND FORGE Pro 11
Advanced audio waveform editor
R5,249.00
Regularly R11,498.00
Valid until March 28, 2018
£40 / A$70 discount
Including SOUND FORGE Pro 12 for free (£299 / A$499 value)
From

R2,999.00
Regularly R11,498.00
Valid until March 25, 2018
£150 / A$300 upgrade discount
Including free upgrade to SOUND FORGE Pro 12 (£299 / A$499 value)
Offer valid for all owners of SOUND FORGE Pro or SOUND FORGE Audio Studio
Free
Valid until March 28, 2018
£40 / A$70 discount
Including SOUND FORGE Pro 12 for free (£299 / A$499 value)
Redefine the edge
Buy SOUND FORGE Pro 11 now and receive Version 12 for free!
SOUND FORGE Pro has been the industry standard for professional audio editing and the first choice for audio pros for more than two decades. And now the wait for the new version is nearly over: SOUND FORGE Pro 12 will be released in Spring 2018. Get your copy of the new version now before anyone else! Upgrade to SOUND FORGE Pro 11 now and you'll receive Version 12 for free as soon as the software is released.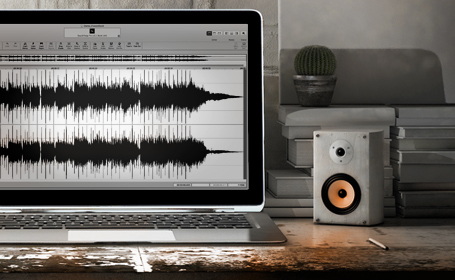 SOUND FORGE Pro 12. Coming soon.
The new generation of SOUND FORGE Pro will be released in Spring 2018 and we can promise you one thing: the new version is more powerful than ever before.
Highlights in SOUND FORGE Pro 12:
A powerful 64-bit version
Full VST3 support
Includes new professional effects including from Sequoia
High-quality dithering with POW-r algorithms
Wave Hammer 2.0
and much more...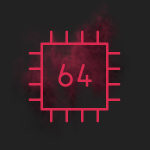 New 64-bit architecture
SOUND FORGE enables users to shape audio in an infinite variety of ways. The new 64-bit architecture harnesses the full power of your computer in order to fulfil even the highest creative demands.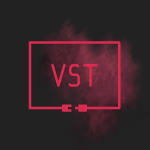 Full VST3 support
The new SOUND FORGE Pro 12 includes full VST3 support for all software synthesizers and plug-ins, making SOUND FORGE functional with virtually all high end plug-ins.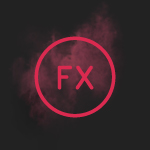 New effects
Version 12 expands the bandwidth of native DSP effects in SOUND FORGE with high-quality cleaning effects and a new multiband compressor, both from Sequoia.
---
State of the art mastering, sound design and editing
with SOUND FORGE Pro
SOUND FORGE Pro is the application of choice for a generation of creative and prolific artists, producers, and editors. Record audio quickly on a rock-solid platform, address sophisticated audio processing tasks with surgical precision, and render top-notch master files with ease. New features include one-touch recording, metering for the new critical standards, more repair and restoration tools, and exclusive round-trip interoperability with SpectraLayers Pro. Taken together, these enhancements make this edition of SOUND FORGE Pro the deepest and most advanced audio editing platform available.
Recording
Record multichannel audio in ultra high quality. The redesigned recording dialog make for even more efficient workflows.
Sound Design
Select from thousands of included samples and create unique sounds for your productions.
Post Production
Professional mastering and processing tools help you edit audio and video files with ease.
Highly professional
SOUND FORGE comes with a holistic range of tools for sound design and editing. In addition to the classical set of recording features, the included tools deliver pristine quality in sound design, restoration and mastering use cases. Edit, convert and finalize in nearly every format with ease. And of course, every step can also be applied on objects.
Gold standard
SOUND FORGE assists you from importing media to finishing your masterpiece. Create Red Book compatible DAO CD masterings and prepare your project for replication.
Art and craft
The professional mastering tools by iZotope enable you to create both technical and creative masterings within SOUND FORGE. This makes it a true one stop solution for recording and editing audio.