Captivate your customers with 360° tours
by Virtual Places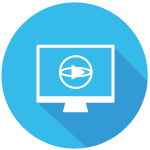 Share virtual tours on your website
Virtual Places is the business solution that enables you to present virtual tours. Share them on your website so customers can experience them at any time.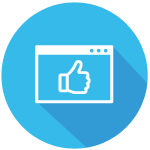 Attract more customers
Present your customers with an immersive experience where they can discover more about your business or organization in an interactive 360° environment.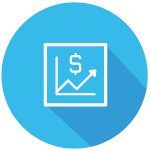 Grow your sales
Maximize the probability of increasing your revenue as customers interact with your products in a whole new way.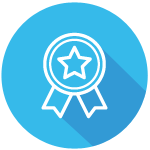 Always a step ahead
Create a unique selling point for your organization and stay a step ahead of your competitors.
4 reasons for using Virtual Places
For presentations of tomorrow
Virtual Places allows you to easily create tours and integrate them into your website. Present what your business has to offer in a contemporary way and share a more intensive product experience with your customers.
Individual cost model
We provide any level of service: From creating your own tours with our tools, to an all-inclusive package including shooting photos, creating and hosting your tour - and anything else you need!
Unlimited tours – no hosting costs
Publish as many projects as you want on your own website. There's no costly hosting required or limits to uploaded VR tours. Enjoy complete freedom in publishing.
Tours designed for you
Virtual Places offers you a wide range of tools with which you can design your unique virtual tours professionally. If required, we can also develop individual solutions for you.
The basis: 360° media
For a virtual tour, you'll need 360° images or videos of your space shot with a 360° camera. You can do this yourself, or we can take care of it for you as part of our individual service.
Build professional tours
The 360° shots are served as a virtual room, which you connect to a tour. In the next step, you add texts, images and videos to these rooms to provide your customers with more detailed information. Or, you can use our service to create the tours for you.
Easy online publishing
Integrate your virtual tours easily on your website. Your customers can start touring your hotel, vacation property, museum or any other location almost immediately.
Don't take our word for it.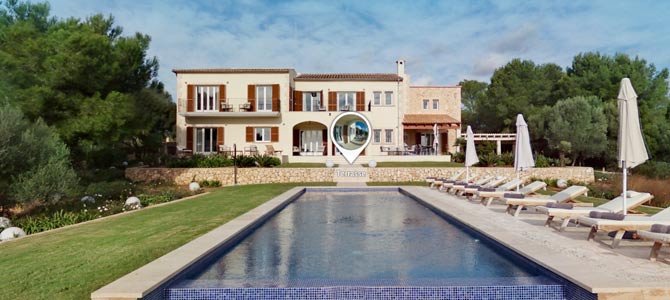 Goya
"Our customers are enthusiastic about the virtual tours on our website. Thanks to Virtual Places, they share a much greater interest in our properties and luxury Fincas - and in the end, they were convinced."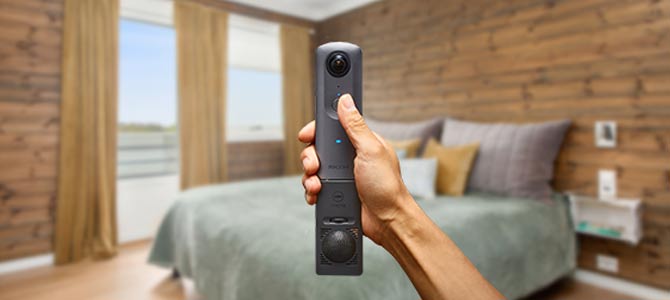 Ricoh
"With Virtual Places and our Ricoh Theta series, customers get a perfect package to create their own virtual tours quickly and easily!"