Artist Interview: Killa-D

Killa-D is a recording artist and CEO of Badnewz Recordz in Kingsville, Texas. He creates everything on his own: his beats, his studio and even his own record label. He just finished an album for one of his artists with MAGIX Music Maker, making this the perfect time to talk with Killa-D about his music, his label and his inspirations.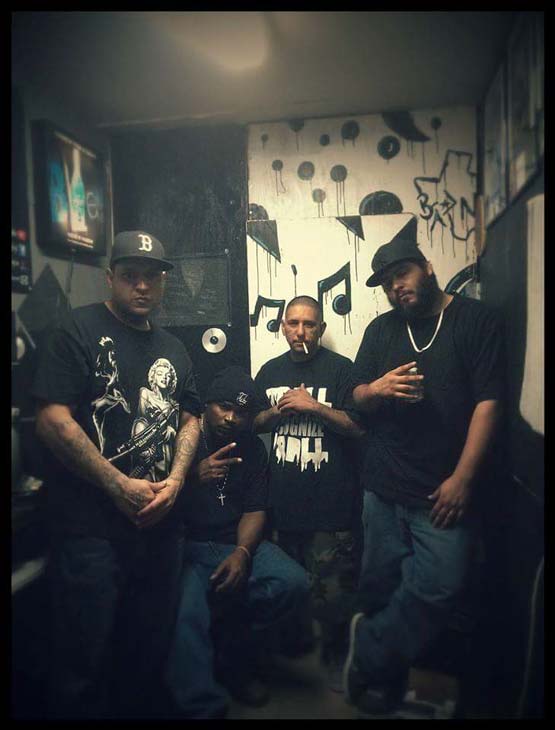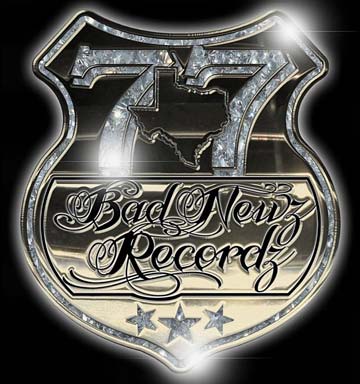 Killa-D, when did you start producing music?
1999 habe ich mit meinem Kumpel Archie Lee (sein Label trägt den Namen Eternal Ballerz Incorporated) die ersten Tracks aufgenommen. Das waren aber überwiegend Freestyles. Vier Jahre später habe ich dann auch schon mein eigenes Label Badnewz Recordz gegründet.Back in '99, I first recorded tracks, mostly freestyles, with an old friend by the name of Archie Lee (his label is called Eternal Ballerz Incorporated). Four years later, in 2003, I started Badnewz Recordz.
Which artists inspired you the most at that time?
I've always looked up to Eazy-E, Too $hort, Pimp C, Z-Ro, Young Jeezy. Now, I'm inspired the most by my Badnewz Recordz artists..
What dreams are you trying to achieve with Badnewz Recordz?
I want to put the great talents of my small city, with a population of only 25,000, on the map. And of course, I want to reach a larger fanbase! Everybody wants to be well-off but whatever comes our way is gladly appreciated.
As you're building up the label, are you recording in your own home studio or do you rent a professional studio?
I used to rent one… but then I decided to put my money into home equipment. That way I can just feel the vibe when I'm feeling the vibe and start a quick session with my homies when we're ready to make some music.
How long does it usually take to record a song with your homies in a session?
If everything's in order and we ain't bullshittin' or playing around… serious and concentrated work takes about two hours – max. That's usually when we can produce something good.
How do you get that typical "gangster" bass drum and snare drum sound – the ones that are always very tough and in the foreground of the general mix? Do you use the presets from Music Maker or mix it by yourself?
There are a few presets I use. But to rock your ears and to create that sound of our great gangster music, you need to insert your own ideas. Then you have to raise the sound of the kicks and lower others to make sure all instruments are heard and clear.
How do you record your rap verses? What's the most important part of this process?
When we record, we usually record two takes of the verse. One main take and a double take. Then we sit back for a few minutes, play it really loud and when we feel that something is missing, we break it down into the solo bars. With this workflow, we can get a good impression of the vocals, tweet them out and work with highs, mids and lows. But in the end, the most important part is to just be real and let your vocals naturally come out – just like you hear it in your head!
Your songs very personal – based on stories of personal highs as well as setbacks, "spiced up" with some typical gangster rap elements. Is there a message you want to relay with your music?
Yeah, don't stereotype the young lifestyle! Music helps you to get through the trials and errors of growing up. Now that I know what it really means to be the person speaking on the mic and what it took to get heard, that's the story I want to tell and the message I want heard.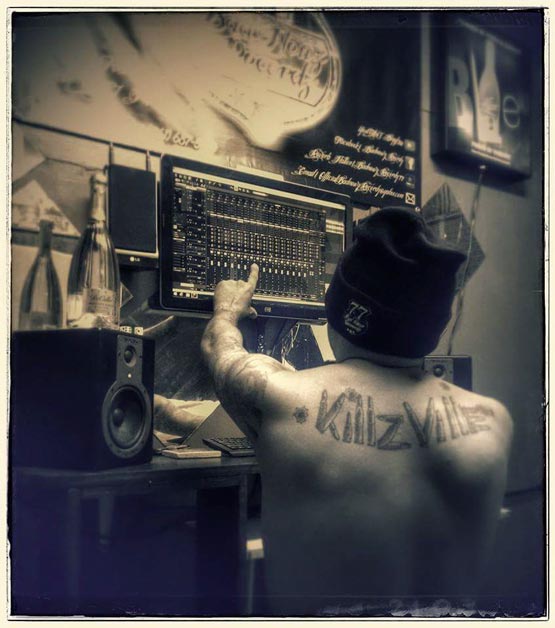 You've been using MAGIX Music Maker since 2013. What convinced you and made you keep using it to produce your latest album?
I've tried other DAWs but MAGIX Music Maker came along as something new and I wanted to try it. And I ended up liking it. I started in easy mode and now I'm a real pro. Editing is so easy and it has great quality and sounds. You can start as soon as you are ready rapping or singing, when your blood is pumping and you're feeling the hype. Why work harder with complicated software and all you'll end up with is mashed up sound? There are many great and good products and MAGIX Music Maker is what does it for me! As we like to say when we get into the studio: "It's time for magic".
Which features did you learn to love during the production process?
I always find something new every day. I like the program and I like the effects. It's easy to use. I like the master levels and I also like the Auto Mastering. And of course, I like the FX in mastering bars to get that clear sound and tweak out all the solo bars.
Where do you distribute your music? Are you mainly doing it digitally or do you also offer CDs or Vinyls?
We have CDs out right now. Then we have our street team, we do shows, advertise on Facebook and we do have mail orders from time to time.
Do you perform live?
Yes, we do plenty of shows! Car shows, private birthday parties – whatever they book us for: we're always up for it! Even dog shows. You name it, we play it! If somebody heard us and they liked us, they will get ahold of us.
Your music videos are extremely professional. Do you work together with a certain team to develop the ideas, select the locations and so on?
We shoot music videos for certain songs that are special. High quality music needs a high quality video. But it also takes money to do it. A lot of people down where I stay, don't put money into their music. But If you want to get noticed or get heard, you gotta put in – that's the only way I see it. I shoot all the videos with Ryan Bazan who my boy Dapper Don AKA Tony Keys introduced me to. Ryan is a very, very talented friend from San Antonio, Texas. We all just go with the flow, pre-select some locations, he listens to the track and paints his own images in his mind. The man is always ready to shoot the video. He mostly just stays on record and works with the story when we go through the video screening. But there are also parts in our videos when we didn't even know that he was actually filming, very spontaneous and good material. But usually most of our videos are original ideas.
You tend to work together with a lot of other people. Do you think it's important to build up a strong network with other musicians, producers or film makers to establish yourself in the music industry?
Definitely! I have a very strong network. And I like to tell my boys: if this was the 90s, where there weren't as many artists in the field, we would be poppin'. But it's a new era! And now we have ten times the artists, videos and music as we used to have back then. So that's ten times harder to make it in the music industry. We all have to hustle, build networks and have to work harder than ever before… Then someday we will be poppin'.
That's a very important point and great closing words. Thank you for the interview, Killa-D. Anything else you would like to add?
You're welcome. I'd like to shout out to all the locals in Kingsville! Corpus Christi, Alice, Beeville, Victoria and the whole Rio Grande Valley. This is ya boy Killa-D, the CEO of Badnewz Recordz. Peace and I'm out. R.I.P. Patrick Peña! What up G Status, Young Loc, Mike C, Zzone, Lil Frank, Buddha B and Baby Nate!