Great from experience: MAGIX music software
Glancing at the broad product portfolio of software specialist MAGIX, ít's easy to forget that everything started years ago with some of the first music software for PC.
Music Maker appeared as the first product from MAGIX Technology GmbH. The common idea of making Samplitude's technology accessible to everyone by combining it with musical content (Music Maker) provided the four founders with their first hit in the industry.

From its beginnings with music software to its current product portfolio of over 60 products in Germany alone, the company has grown considerably, changed locations in Germany, opened branches in nearly every European country, and changed its entire corporate structure. However, the vision has remained – to make his technology accessible to every PC user. "Our vision to make innovative multimedia technology accessible to private users was often doubted back then," outlines MAGIX General Manager Jürgen Jaron. "Computers were purely devices for calculation and not intended for brightening up everyday life with music, videos, and photos. In retrospect, we can say that we took the right step by working to make this vision a reality. Innovation is still our motto, and that's why the majority of our company's investment goes into product development."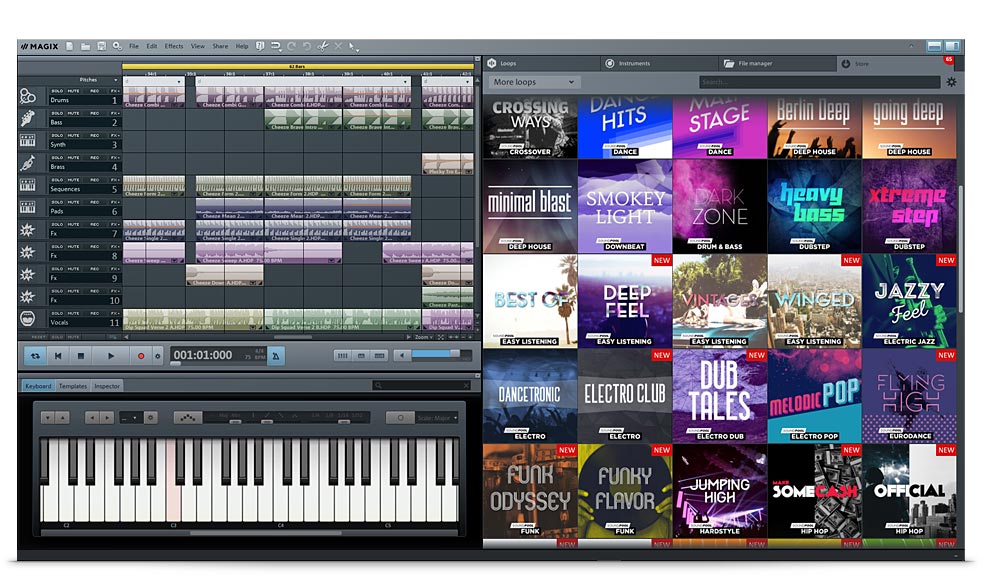 In the beginning, there was a single vision – music software
However, advanced users are not left out, since individual song passages can now be edited in detail with the help of the Object Microscope, among other features. It all started with music software, but the vision of making multimedia technology available to everyone has endured for all these years.

MUSIC MAKER 2024 FREE
MUSIC MAKER offers a modern, easy-going way of creating music. Now you can produce your own songs — without any experience or watching tutorials for hours. You don't need expensive equipment either. It's fun, intuitive and delivers amazing results in minutes.
Download for free