We want our coworkers to feel comfortable. For this reason we offer an attractive working environment and emphasize open communication.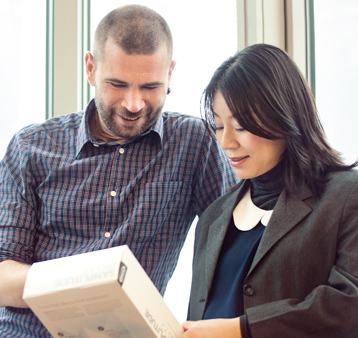 Development
Your personal development at MAGIX begins when you start working. As a new employee, you will be introduced to your work with the goal of allowing you to quickly take responsibility and start working independently.
As a trainee or apprentice, you have a special support program at your disposal. We will support you in shaping your career in every way we can.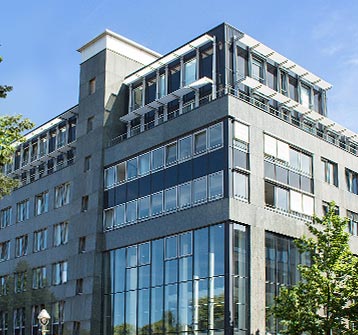 Attractiveness
Our offices are situated in very attractive locations: In Berlin-Charlottenburg, in the Südvorstadt in Dresden, and in the charming landscapes of Westphalia. These central locations offer an attractive environment and are easily reachable.
Our modern work place allows you to concentrate on your work in a relaxed manner. Our offices and meeting rooms offer plenty of space for creative and innovative work. Employee lounges with vending machines are available for breaks. Electric massage chairs help you stay relaxed.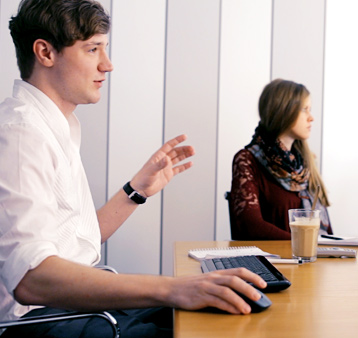 Open communication
Only satisfied employees can reach their full potential. Management and employees work together in a trusting manner and at eye level. Our elected employee representatives are a trustworthy point of contact for questions. Current company news is posted to our internal blog.
"What I especially like about MAGIX is this open and relaxed work atmosphere. You can stick your head into any team office and ask questions or get advice." Max, Team Leader Development for Android

Individual teams exchange all important information at regular meetings. Everyone in a meeting can participate in decisions or present ideas.
Surveys help us improve the company atmosphere. This way everyone has a voice, from apprentices all the way up to department heads.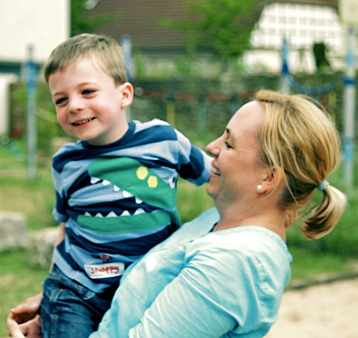 Reliability
We place a lot of value on equal opportunity and a work environment that is free from discrimination. For this reason, creating a sense of community is a core component of our company philosophy.
"While I was on parental leave, I was working on an hourly basis. Afterwards I was able to come back to work with a schedule that is optimal for me and guarantees that I get to spend enough time at home with my son while also being present in the office when there's lots to do and important tasks start to pile up. " Christiane, HR Manager

People of all ages work for us. We are a family-friendly company and take family needs into consideration in our day-to-day work.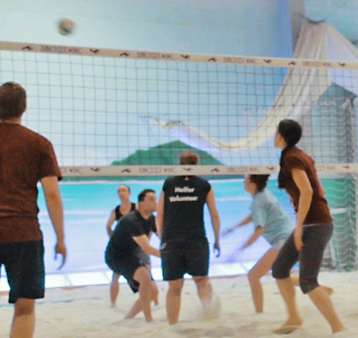 Well-being
Work is only half of the picture. This is why we're always open to having nice chats over coffee.
Our employees enjoy getting together during their breaks to cook and play a round of foosball in our break room, as well as participating in interdepartmental team building events.
"MAGIX organizes its own parties where I get to DJ, and I always get great feedback from my coworkers. Going to work is not just about working." Maik, Content and Shop Manager

Our frequent office parties allow us to come together to celebrate our achievements in a relaxed atmosphere.