From Music Maker to Samplitude Music Studio

As a MAGIX Music Maker user, there are no limits to your creativity, nor is the musical genre you work in predefined. The MAGIX music software packages are designed as modular blocks: They grow along with your expertise and knowledge, and relevant features automatically appear when you're ready. Going from Music Maker to Samplitude Music Studio shouldn't be intimidating.
This article will lay down the foundation for such a step and explain what you should be expecting when you make the decision to move forward and bring your studio to the next level with Samplitude Music Studio.
What you should be expecting with Samplitude Music Studio
Import projects and expand the work spectrum
Samplitude Music Studio is the next logical step when you've grown out of Music Maker's capacities and are searching for higher performance and more features. For MAGIX customers, Music Studio is de facto the next upgrade in relation to Samplitude Pro X3. This build-up principle makes it an excellent learning platform.
While Music Maker supports dual core processing, Samplitude Music Studio allows you to select how many processors are active while working on a project (with a limit of four). This function allows you to easily import Music Maker project files (.mmm) using drag & drop into the Arranger window. You have not only the option of saving the .mmm file as a Samplitude file (.vip), but you can also reconfigure the number of the needed processors, get even more editing functions and access to premium Mixing and mastering tools.
Use of Soundpools and VITA (virtual) instruments
Who said you can't take them with you? In addition to importing your projects, you will also have access to all Soundpools and VITA instruments from your Music Maker projects. I would recommend that you keep Music Maker on your system to ensure a better transition to Samplitude Music Studio. You can also keep using Music Maker in order to quickly develop ideas, projects and arrangements in order to import these into Music Studio later for that last finish.
Important:
Instruments, which were purchased in Music Maker's In-App Store or were activated through an 2018's edition, cannot be opened in Music Studio or Samplitude. Furthermore, Soundpools are copyright protected and are assigned to the Music Maker Store account.
SMS has its own Soundpool menu – VITA instruments can be selected from the Track Editor, Object Editor or the Mixer. The automation functions can be used to give your Soundpools and VITA instruments a new kind of realism by playing with dynamics, volume, panning and effects in the Track Editor. This is especially helpful for MIDI recordings that control orchestral instruments, since their volume and velocity can be constantly modulated using automations. This way, you can sound as real as possible.
Advanced tools
Samplitude Music Studio has many new tools, a few of which we'd like to turn our attention to: Audio Remote App, Vocal Tune 2, the Analogue Modelling Suite, Vandal SE and the essentialFX collection. While Music Maker has a wide spectrum of beginner tools, Music Studio is more sophisticated in terms of performance and power. Why? As mentioned in previous articles, MAGIX developed its own line-up based on the stepping stone analogy: All consumer versions lead to Pro DAWs (Samplitude Pro X3 and Sequoia 13). This helps musicians get the best results with their craft and current music production expertise.This results in a lowered learning curve and higher productivity. The adjusted positioning in the interface, workflow and available editing tools are there to complement the user's existing skills. You can apply all skills that you've acquired in Music Maker in SMS.The user gets many advantages from the upgrade thanks to the familiarity in the workflow, while Music Maker can always be used as a complementary program for an efficient workflow.


The system grows with you
As you can see, there are many pros to upgrading to Samplitude Music Studio.So, if you're ready to musically grow to new heights, the time is now!
The MAGIX line-up is designed so that features can accessed using similar paths, helping the user can apply what they've learned in Samplitude Pro X3. Expressive composition and orchestra tools like the Score Editor aid in recording, visually editing and adding realistic effects to complex MIDI orchestrations.An upgrade to Samplitude Music Studio expands possibilities and variety of your results, together with Music Maker raising the potential of your creativity
The next article explains the technical differences and workflow deviations between Music Maker and Samplitude Music Studio.
Professional compatibility and protocols
Before upgrading, it is, of course, important for Music Maker users to know that all Soundpools, Vita instruments and third party plug-ins are compatible with Samplitude Music Studio. It is also recommended to leave Music Maker installed for more flexibility. In Samplitude Music Studio you will find a field for searching and selecting the Soundpool Library, which you can drag & drop into the Arranger. Track and object zoom function helps you edit in detail and precisely. Sound files can be imported in many formats, including WAV, MP3 and even OGG Vorbis.
Additional production tools can always be added to the powerful virtual instruments already found in Music Maker and Music Studio. The Virtual Studio Technology (VST) plug-in format has become the industry standard since being introduced by Steinberg in 1999. With the advancement from VST2 to VST3, ever more powerful plug-ins are supported. Music Studio is ready for the mainstream, to give projects depth and character using established industry add-ons. ReWire, also from Steinberg and partners from 1998, is integrated in Music Studio. This transfer protocol allows the transfer of 256 tracks and 4,080 channels via MIDI files. Why is this important? ReWire is an industry standard, which is compatible with many types of MIDI-enabled hardware. This allows artists to make complex recordings in combination with hardware. It should be noted that Music Maker offers ReWire as well as VST3 support.


Studio sound quality and performance
Speaking of integration of Music Maker into the workflow, not only does Samplitude Music Studio have countless options for configuration and expansion, but the DAW also has a powerful engine, which always brings musicians one step further. Music Studio is 64-bit compatible and uses the full advantage of additional RAM and system resources during complex track editing. Performance rises especially when using 64-bit plug-ins, attributed to a faster system and more memory. Combined with multi-core support, this makes the DAW completely scalable for each user. Combined with an appropriate processor, Music Studio can produce very demanding productions. The hybrid audio engine is at the heart of Samplitude Music Studio, and it is also found in Samplitude Pro X and Sequoia.
Artists have many tools at their disposal, such as the Mastering Suite, for precise sound tweaks and forming. Additionally, there are a whole lot of production and post production tools included: parametric 6-band equalizer and a multiband compressor for full control. For those working on complex projects, there is the Marker Manager, which helps organize elements. Music Studio also has a vectorscope, spectrogram, spectroscope, stereo field meter, peak meter, as well as other tools to monitor your project's quality. MP3-ID as well as CD files can be exported – for physical and digital media.


Project space and Soundpools
The best thing about upgrading from Music Maker to Samplitude Music Studio is the fact that you can take everything with you — from Soundpools to projects and including Vita instruments. While both DAWs work very well together, I still hear from concerned MAGIX users: What about similar sound and potential song copyright infringement. When you consider the fact that MAGIX has a very large base of new customers that jump into music production for the first time, the probability is high, that melodies and various elements from different productions overlap. This is caused by using default Soundpools and VITA instrument presets.
For new artists and the MAGIX Community as a whole, it's all about experimenting with sound. To create your own sound, figure out your own settings for instruments and then incorporate these into the project to avoid sounding like any number of other productions. Soundpools and Vita instruments are a start, not the end of a project. The tools are designed to improve productions, not copy them. It is common that beginners resort to default settings and pre-configured project arrangements. Be brave and dare to do things differently! Play with rough settings offered in each Vita instrument. WithMIDI function you can also add realism and "humanness" – for example, using volume, intensity, dynamics and tone duration simulation.
Software and hardware audio controller
Not only are the selected soundpools and instruments important, but it is also about how you use your computer's resources. For example, Music Studio offers a MAGIX Low Latency Audio driver for those wishing to minimize sound lags in playback and recording. Although sound drivers generally work well, they aren't strong enough for large projects with many tracks. For PCs with on-board audio card and weak CPUs, it is difficult to minimize audio latency (even with ASIO4ALL, another popular choice). So what are the alternatives for artists who want more power and flexibility?
Hardware ASIO devices are key for a good production environment, especially for home producers and starting musicians. There are many great brands on the market, including the Focusrite Scarlett series and audio hubs from Novation, which are a perfect match for MAGIX users. These offer not only a hardware-based low latency controller, but also quality XLR and USB mic inputs. Another advantage is support of 96 kHZ to 192 kHz recording. This is sometimes impossible to do with on-board audio cards.


USB and XLR microphone options
Selecting a microphone is another very important aspect. Most enthusiasts working from home love the simplicity, flexibility and quality of USB microphones. These, as well as XLR-based mics, offer many recording options – spherical and kidney-shaped polar patterns, for example. USB microphones have many of the advantages of XLR microphones, such as anti-vibrations mounts, pop filters for vocals, headphone jacks (with amp) and thread for mic stands. For mics that work with a USB cable, there are some factors that lower performance: the length of the cable can have an effect on signal latency; the power at the USB port may lack stability; small noises, caused by the computer power supply; the analog to digital conversion circuit.
XLR microphones have another power supply, so-called phantom power. This voltage measures between 11 and 48 Volts. Condenser microphones need this power and most hardware based ASIO devices provide it. In contrast, dynamic microphones don't need phantom power. Another alternative to the dynamic microphone is the ribbon microphone, which uses a diaphragm of thin, corrugated aluminum placed between two magnets. Many older model may be damaged by phantom power. The newer ones are resistant. Always check your product's specifications to make sure that you're using the right power. XLR microphones use a 3-pin XLR cable to connect your mic to a hardware-based ASIO device, a DI box (to convert an asymmetrical sound to a symmetrical one), a pre-amp, or another piece of equipment. Dynamic microphones are excellent for live performances and loud instruments, while condenser microphones are very good for the studio due to their sensitivity. Ribbon microphones are great for warm vocals as well as strings, such as a cello.


All roads lead to Samplitude Pro
When you're choosing a MAGIX product, you choose a learning path depending on your skills and what your production requires. There is no right or wrong choice, since this is an individual question. At the end, all roads lead to Samplitude or Sequoia.. With their multiple updates and features, Music Maker and Samplitude Music Studio are a must-have in the production toolbox, for learning the basics before getting to the professional lineup.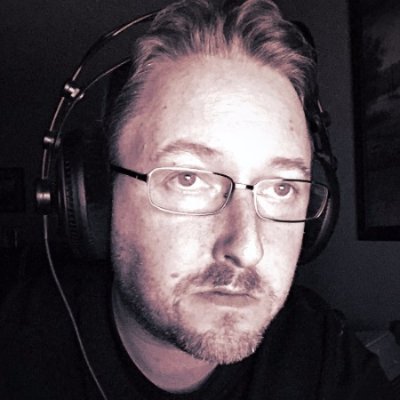 Derek Neuts, MS
Derek started down an IT, multimedia, and music pathway at a very young age, taking in nine years of private training in classical piano performance and composition. He worked and trained as a PC hardware technician, worked in broadcast as an editor, graphics specialist, and videographer, and possesses over 20 years of experience in computing technology. Derek earned a Bachelor of Arts in business and communications from Marylhurst University and a Master of Science in Organizational Psychology from Capella University. Along with Derek's long-time entrepreneurial spirit, he is the former owner of DAW Studio Systems, a small, private custom audio workstation provider that integrated the MAGIX product lineup. Derek still works very closely with MAGIX and supports their organizational goals through product testing, reviews, collaboration, and by real-world application of specific MAGIX titles.
Currently, Derek is the Director of Digital Services for Visual Thinking Inc., a global organizational training and consulting firm in Portland, Oregon where you can find him writing code, working on media projects, and maintaining the company's digital infrastructure. Derek incorporates the use of MAGIX audio and video products in his daily workflow.