New creative possibilities for your ideas
New ideas require new tools, which is why Xara Designer Pro X never stops developing. Regular updates ensure inspiring features, improved workflows, and intelligent tools: Everything you need to create even more stunning designs and let your creativity run wild.

Enhanced design tools
Using the large handles for SmartShapes, the new selection tool, and the innovative QuickShape tool, it's easier than ever before to adjust an object's size and angle of rotation. Smart Layout technology enables ultra-fast arrangement of objects in geometric patterns, and non-destructive editing provides even more flexibility when designing charts and diagrams.

Optimal results – in every form
Xara Designer Pro X works for everything: Enjoy native support for over 70 file formats and in the latest version, you can edit InDesign files without limitations. HTML export for web and SVG import for vector graphics have also been optimized in the new version. And thanks to the HiDPI workspace, you are able to create razor-sharp designs in the highest resolution possible.

Text editing for the best results
In this update, we've paid special attention to improving text and layout workflows. Working with large amounts of text is easier than ever before thanks to the new text flow. Additionally, the new PDF Editor 4.0 allows you to swap text and images and fill out forms directly in the document. Self-hosted fonts provide better connection speeds for your websites and ensure privacy-compliant integration of Google Fonts.

Achieve perfect color for your prints
CMYK colors are reproduced more realistically in your monitor's RGB display with the new ICC profiles. This helps you gain a better idea of what the end product will look like before printing, so you can fine-tune your color scheme to get the best results in print.

See and be seen
New SEO tools help ensure that your content is easier to find and effortlessly offering you increased visibility online. Thanks to WebP support, photos and graphics display better than ever, even with heavy compression. Use this innovative format for shorter load times that result in a better user experience and even higher rankings on search engines. And Open Graph support gives you control over how your website appears when it's shared on social media.
More Content. More creative possibilities.
Discover a world full of new possibilities. The Online Content Catalog is updated regularly and offers a wide range of exciting, new creative possibilities as well as templates for header & footer designs, social media posts, timelines, presentations, image galleries and much more.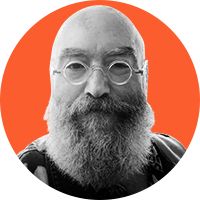 Artwork by Daniel Will-Harris
"I've used a lot of graphics software and I've found Xara to be extremely powerful while also being fast and by far most efficient to use. Xara handles objects in a logical way so that design, and editing are flexible and convenient. What you see is always exactly what you get, whether you're outputting to pixels or print.
I have used it for years to create everything from icons and logos, to book covers, posters, signs, trade show booths, clothing designs and wrist watches sold by MoMA and the Guggenheim."
Instagram: @danielwill

Artwork by Alexander Wieting
"As UI/UX artist Xara Designer has been an invaluable tool in my pipeline for years. Its fast, precise, runs like a champ and can handle the most extensive projects. Its ideal for rapid prototyping, designing glyphs, icons and all other vector based assets I have ever needed."
Xara Designer Pro X 19
The design suite for bringing your ideas to life
Xara Designer Pro X 19
The design suite for bringing your ideas to life
Xara Designer Pro X 19
The design suite for bringing your ideas to life
Vector-based graphic design
Precise image editing
State-of-the-art web design
Professional desktop publishing
Vector-based graphic design
Precise image editing
State-of-the-art web design
Professional desktop publishing

Update Service
Every day. Today, tomorrow and for the next 365 days, your website will always have the latest look! Our Update Service is included for free and offers you one full year of automatic software updates with brand-new features.**
* One full year of access to the Online Content Catalog.
** With the Update Service you will receive one full year of new features and updates for free, which can be used indefinitely. If you reinstall the program after one year, you will have access to the basic version without Update Service. After the one-year Update Service has expired you can extend it for a discounted price.
What is Xara Designer Pro X?

Is there a free trial version of
Xara Designer Pro X?
Yes, a free 30-day trial version of Xara Designer Pro X is available. Just go the free-download section and get started.