ACID Pro
Professional digital audio workstation
ACID Pro
Professional digital audio workstation
ACID Pro
Professional digital audio workstation
€ 149,00
Regularly € 298,00
Valid until March 28, 2018
Including ACID Pro 8 for free! (€ 149 value)
From

€ 99,00
Regularly € 298,00
Valid until March 25, 2018
€ 50 upgrade discount
Including upgrade to ACID Pro 8 for free! (€ 149 value)
Free
Valid until March 28, 2018
Including ACID Pro 8 for free! (€ 149 value)
ACID Music Studio
A total music production platform
ACID Music Studio
A total music production platform
ACID Music Studio
A total music production platform
ACID Pro 7 software addresses even the most complex audio production tasks with ease. With ACID Pro 7, you get the advantages of full-on DAW functionality paired with the built-in time stretching and pitch shifting features that revolutionized music and shook the industry. Ease of use is still paramount, even as the ACID Pro feature set has expanded to encompass the entire spectrum of modern DAW features. ACID Pro 7 is one of the most fun and inspiring music creation software tools on the market.
Flexible Routing
Our new mixing console has the appearance of a traditional mixer – customize it to get the view you need. Expanded routing options now allow for a more flexible studio recording environment. Record hardware instruments with plug-in effects, mix external sources into your projects, use external effects processors on tracks and busses, create complex submixes with bus-to-bus routing, and monitor it all in real time. Set up and mix surround projects, and use the surround panner for precise control over channel positions.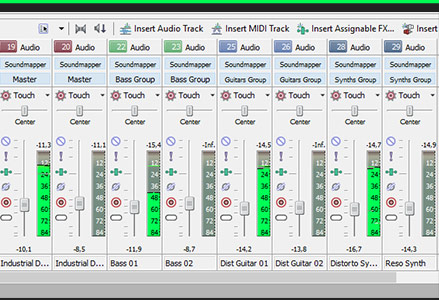 ACID Pro 7 software supports Mackie Control Universal and Frontier Design TranzPort, allows custom mapping of up to five user-defined control surfaces, and helps you stay organized by indicating all channels dedicated to external control.
Envelope Control
Use Tempo Curves to create smooth tempo variations in your projects. Draw envelopes using a mouse or external control surface and then tidy them up with automatic post-record keyframe thinning. Automate your 5.1 mix on the timeline using keyframes, and use envelopes and keyframes to implement MIDI continuous controller data and program changes. In ACID Pro 7 software you can easily modify pitch, modulation, expression, or change MIDI controller data, including project-wide changes.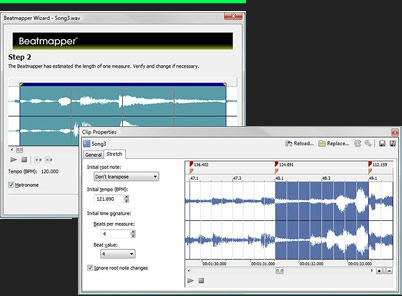 Tighten up!
ACID Pro 7 software features our patent-pending Groove Mapping and Groove Cloning quantization technology. Morph existing material into fresh new sounds. Apply grooves to a track, extract a groove from one file and apply it to another, or create and export custom grooves.

Format Friendly
Place multiple media types on a single track, and add samples to your project as it plays back. Create your own loops in the Chopper and fly them in during playback via keyboard commands.

Arrange Tools
Divide your project into logical sections that can be freely arranged directly on the timeline. Organize your tracks by placing them into Track Folders and then use cluster editing to drag, pitch-shift, cut, copy, and paste entire sections of an arrangement
Slice, Dice, and Groove
The Chopper creates amazing rhythmic variations. Use it to 'clone' loops, create chopped events, tweak your loops and create your own customized samples. Chopped events will play in sync with your ACID Pro 7 projects, and you can even use keyboard commands to drop events from the Chopper onto the timeline in real time.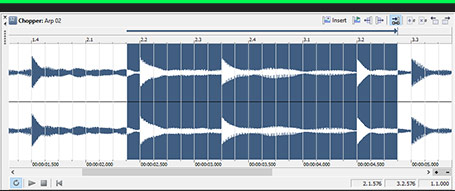 Premier Remixing Tools
Use our Beatmapper tool to add tempo information to song-length files, including MP3s. New enhancements in ACID Pro 7 software make it easier to edit clip properties and Beatmap songs with varying tempos and time signatures, providing you with more flexibility when composing songs and performing remixes.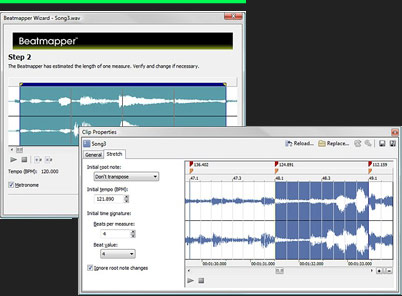 ACID Pro Effects Rack, powered by iZotope
The ACID Pro Effects Rack bundle is a suite of audio effects powered by iZotope DSP technology. The effects include high quality algorithms featuring the exceptional sound quality for which iZotope is known. The ACID Pro Effects Rack bundle includes Flanger, Phaser, Analog Delay, and Dynamics effects.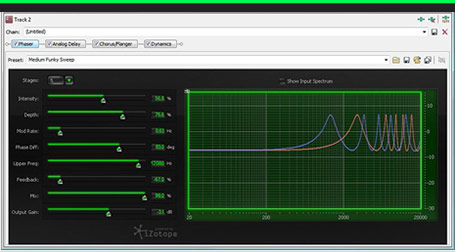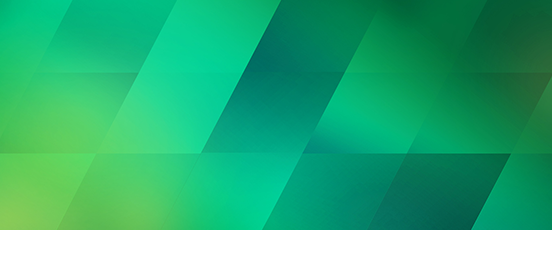 ACID Pro 7
Valid until March 28, 2018
Including ACID Pro 8 for free! (€ 149 value)
Regularly € 298,00
€ 149,00
Buy now