Artist-Interview: Simtem

Following our foray into music for music created minimal techno as produced by Cyril Picard, we turn to Trap music and Canadian producer Simtem. Simtem started out with his Facebook music page around four years ago. Back then he was making dubstep, at that time a relatively unknown genre in North America. "I just go with what I'm feeling at the time", as he says himself. Over time, Simtem has has focused more on producing Trap as his fanbase has grown to over 30,000 followers – with two trap tracks alone, he's hit the million view mark on YouTube. He's evolved as one of the up-and-coming Trap producers in the last few years, bringing out tracks with well-known artists, rappers and producers in the genre that have really put subwoofers to the test.
In our interview, he tells us what the vital ingredients are for Trap and gives tips for anyone who wants to try making this style of music for themselves. Find out how budding musicians can build up a network or add more power to their drum beats.
Music Maker – "Music Maker is a powerful DAW that can also be used by professionals."
Nick, why did you choose Music Maker as your DAW and what do you especially like about it?
I chose Music Maker as my DAW because of its simplicity when I first got into producing. Then as I kept on making music and growing as an artist I realized Music Maker is also a powerful DAW that can be used by professionals as well.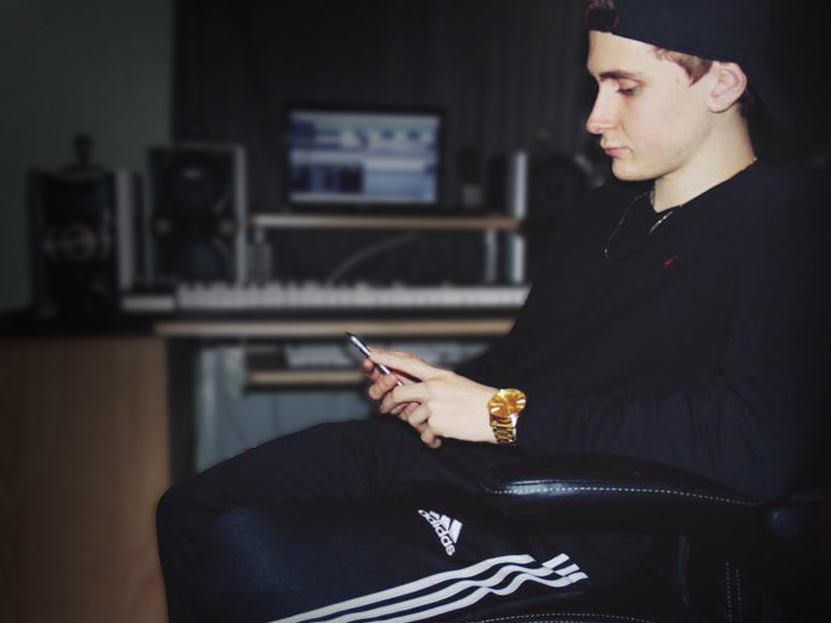 Which plug-ins within Music Maker are your favorites?
I really like the VITA Sampler: it makes it easy to chop up vocals and other sounds to make into melodies in my projects later. Another one of my favorites is the newer DN-e1 Synthesizer. It's really powerful and great for making cool sounding basses, synth leads – and it's easy to load presets into, which is always a plus!
Music production – "I just go with what I'm feeling at the time."
Can you describe your workflow when you make a song? Do you have a special schema?
To be honest, my workflow is always random, I feel like it's best that way! Sometimes I start with the drums of the track, sometimes it can be the bass or melody. I just go with what I'm feeling at the time.
How do you create your sounds and tones? Do you use pre-prepared samples or primarily VST-instruments? Do you record these live via MIDI keyboard?
I use a mixture of both recording live sounds and sampling sounds/melodies. Thanks to Music Maker's easy to navigate interface I feel very comfortable sampling, using VST instruments and recording live via MIDI.
https://soundcloud.com/simtemofficial/simtem-ft-l1wolf-to-the-top-free-download
Where do you find inspiration and what is your way to overcome lacks of inspiration?
I find inspiration by watching others a lot of the time, sometimes I'm just naturally inspired. Inspiration can come from a thing as simple as a facebook post, a YouTube video or listening to new or old music. When I don't have the inspiration to create, I will usually take a break and do something else I enjoy.
Trap – "EDM Trap is a lot more like "in your face"."
Tracks such as "Start Thig Thing" oder "To The Top" sound really fat. How much time to you take in average to complete the production?
Great question! To be honest if I wanted to I could finish a whole track in a day! But usually I spend maybe a week on most projects or sometimes up to a month depending on other projects I am working on.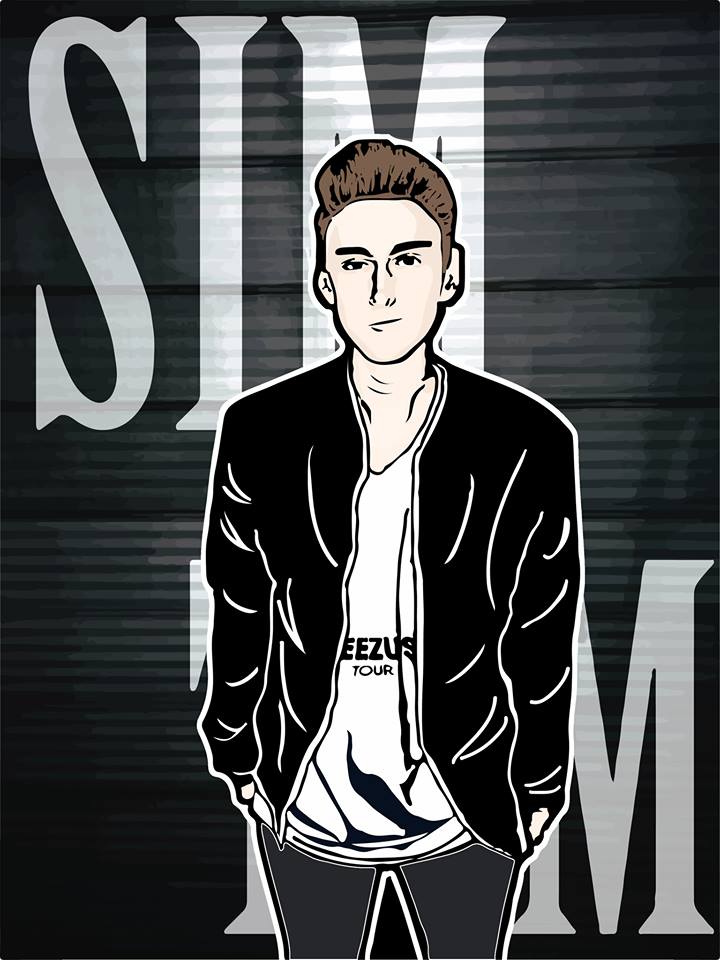 How do you achieve to get so much impact and punch on the snare and bass-drum? Do you use samples and presets or what is your secret behind it?
Yeah for sure I do! A couple good tips are simply adding a kick drum behind your 808's can greatly improve the impact of them, same with snares! If your snare is sounding weak, try adding a clap drum sample on top of the snare, trust me, it'll make a lot more difference.
What is the essence of Trap, in your opinion?
That's a deep question (laughs)! I think Southern Trap music has to be dark and gritty. When you listen to Trap music from the south, it should sound like the hood, it's not a happy place.
For the EDM infused Trap music (the kind I make most of the time) it's kinda the opposite. It can be dirty and gritty but sometimes it's more hype and uplifting. EDM Trap is a lot more "in your face" sounding most of the time and has less lyrics usually than Southern Trap music.
Simtem & the music business – "Don't release something just to release it."
Where do you consider your musical roots to be, Nick?
Well not many of my family members played music, so I'd say just from listening to music a lot as a kid. I played guitar and drums as a teen up until I was a young teenager. I also played classical instruments in high school, but I was ironically awful in music class (laughs). I found out about producing and djing around 14 or so and I guess the rest is history.

You've got a lot of featurings with known rappers, such as Dubski or Blak Trash. Also when it's regarding the sharing of tracks, you have a big network with different channels. How did you build this network?
Building any network of connections takes a long time, it's all about making friends and communicating. When I first started producing and sending my tracks to YouTube channels and such, they would either ignore me or reject my tracks. As I improved as a producer, I became better at figuring out how to connect with these network/label owners more personally and not through email or a "submit here" form. Same goes for artists, collabing, sharing – listening to each others work is so important! More people have to realize this and not make producing a competition.
https://soundcloud.com/simtemofficial/simtem-start-this-thing-ft-dezzy
What tips would you give to someone who's interested in making Trap?
Do your research! Learn about the origins of Trap music, the different styles, the people who are all involved in the genre, which DAW you want to use. It's all important and will help you down the road as an artist. Practising is also very important, don't release something just to release it. Take your time, make something you actually enjoy and can be proud of.