Celebrating 10 years of photo editing software
Xara Photo & Graphic Designer
Precise photo editing, creative drawing and professional design: Realize every idea with Photo & Graphic Designer – all in just one software package!
From photo collages and print documents to digital works of art, get impressive results fast!
A picture is worth a 1,000 words:
The Online Content Catalog
Free for 1 year: Discover the online content catalog with over 1 million stock photos and illustrations available that are free and easy to use.
Infinite beauty:
Stock photos
Endless variety: A massive selection of stock photos await. You'll always find just the right image!
Gives your creativity more room:
Graphics
Direct access to a fantastic collection of icons, logos and other graphic design elements.
Drawn to a T:
Illustrations
Patterns, textures and shapes – to inspire unusual designs for print and web.
Productivity, revolutionized:
Xara Cloud
Work online. Design online.
Create stunning graphics, illustrations and documents using the integrated Xara Cloud. Be a part of the design revolution: Make changes to text and image right in your browser and work collaboratively with others at the same time, on any device.
Look good. Right from the start.
Discover a range of meticulously designed templates for letterheads, posters, flyers, social media, presentations or resumes! The difference is in the detail: Simply add images, enter text and customize color. That's all there is to it.
Rich in color:
Expressive photo filters
With creative photo filters, create unique looks in different colors: Just click to import and that's it!
Best choice:
Magnetic lasso
Easily remove unwanted objects: Select an outline using the mouse and the intelligent selection tool will automatically create a path.
Done with one click:
Magic erase
Be it someone walking into the shot, bothersome street signs or moving cars: Magic Erase removes unwanted objects from your photos in no time.
Flawless:
Photo Heal tool
Retouch spots or wrinkles from your photos: With the Photo Heal tool, you can make them disappear with one click.
Perfectly arranged:
Photo grids for collages
Select the template you want and then drag drop your pictures into position. All grids are freely adjustable.
Perfect in form:
Graphics with Smart Shapes
Shapes, text and photo fields: The Online Content Catalog contains many Smart Shapes, which can be individually edited.
Perfect in every detail:
PDF editing
Need to edit a PDF document? No problem! With Photo & Graphic Designer, you can easily edit PDFs and change texts.
Deceptively real:
Art brushes made from vectors & photos
Create your own photorealistic brush patterns using scans, photos and vectors. This allows you to easily create deceptively realistic drawings and special effects. For example, take a photo as a template and transform it into a painting.
When it's got to be big:
Vector-based graphic design
Create vector shapes and texts that can easily be combined to create menus, maps and logos. This makes it possible to export in any size without loss of quality.
Spatial freedom:
3D design
Add a whole new dimension to your graphics with the the 3D tool. You can even set perspective, depth and shadow.
Absolute highlight: Create your own apartment plans for interior designs.
What the press has to say

Give your ideas color and shape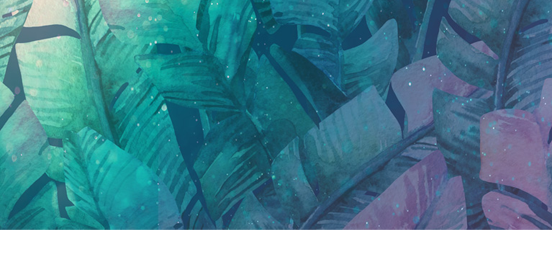 * 1 full year of access to the Online Content Catalog.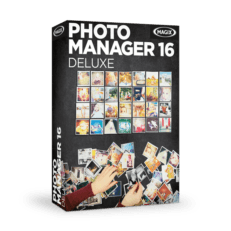 Photo Manager 16 Deluxe
(value: $59.99 / C$59.99)
Digital image management without compromise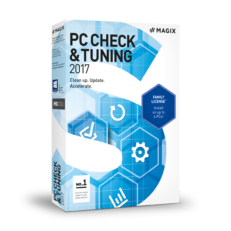 PC Check & Tuning 2017
(value: $49.99 / C$49.99)
The tuning tool for noticeably better performance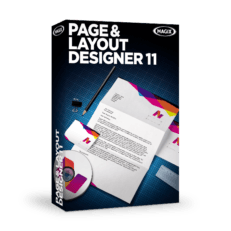 Page & Layout Designer
(value: $89.99 / C$89.99)
Design your own business cards, flyers, brochures, calendars, etc.
Take advantage of the powerful features in the full version of Photo Manager 16 Deluxe – the all-in-one software for your image collection.
Find your best images fast with features such as automatic face recognition
Digitally label your images with names and locations
Travel route animations
Create your slideshows
Comprehensive RAW support
PC Check & Tuning provides you with all the tools necessary to permanently improve the performance of your PC. The software automatically identifies system weaknesses and problems, fixes the underlying causes and performs a wide range of optimizations.
Free up disk space
Deactivate unnecessary services for improved computer performance
High-speed mode for immediately more performance
Power saving mode for longer battery life
Delete your digital footprint and browse faster
Xara Page & Layout Designer combines all the tools needed to create business cards, calendars and more in one high-performance layout program (DTP program).