Being able to record videos from a screen is very useful for those wanting to produce a video tutorial for a software or record a film running on a PC. This function is called screen capturing oder screen recording and allows you to record a part of your display. In this way, you can record your desktop or even capture just a selected portion of your user interface as video. With the following tips and tutorials you can learn how to record videos.
How to record videos with Movie Edit Pro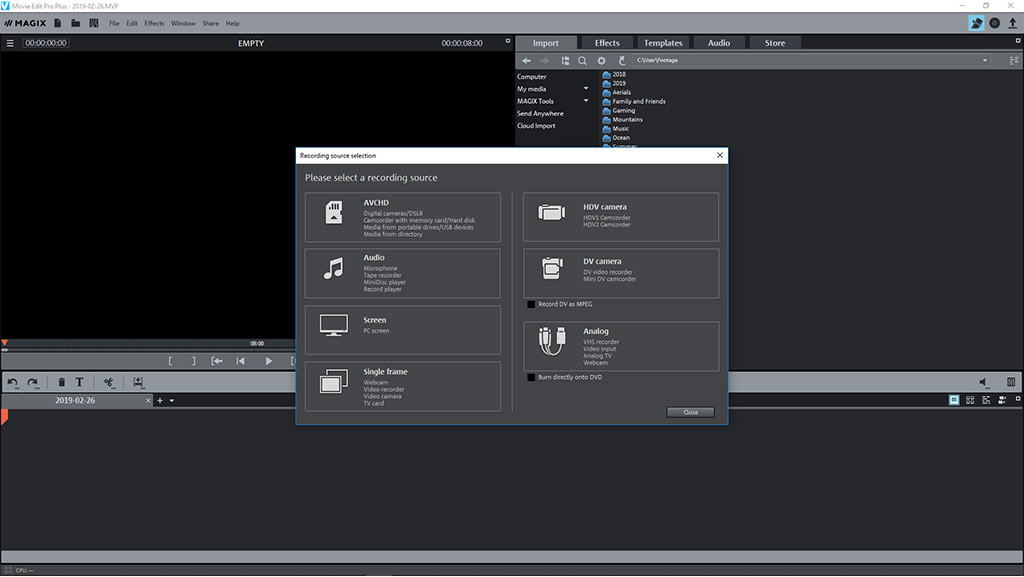 Step 1: "Record audio"
Click on the "File" tab and select "Record audio/images/video". This will open a window in which you can click on the screen as your recording source.
Step 2: Capturing settings
A further new window pops up. Here you can choose your capturing settings. I suggest to adjust the resolution of the recording to the one for the screen. If you click on the red record button now, you will see the screen capture interface. We have just opened Music Maker to clarify this tutorial step.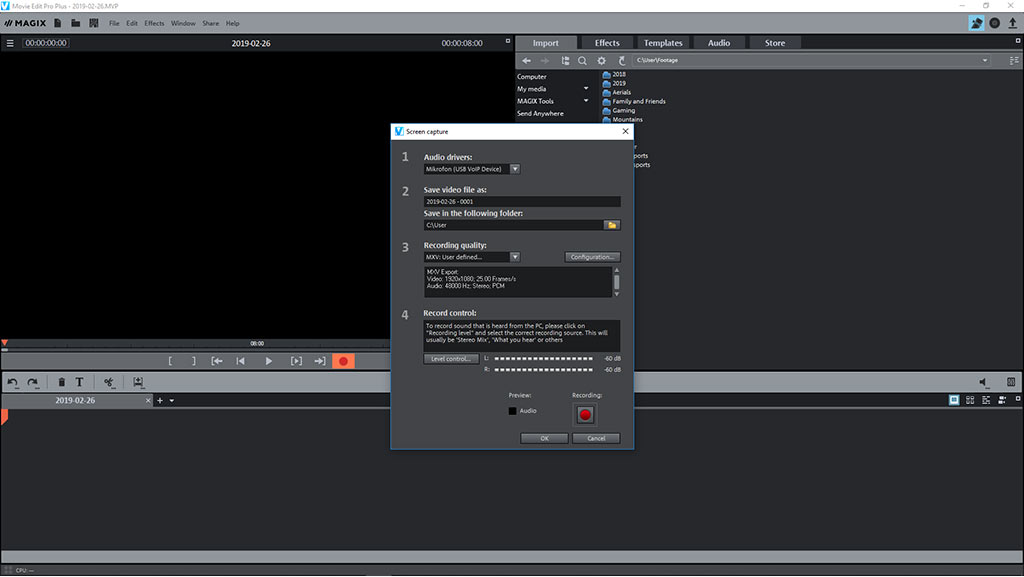 Step 3: Further settings
The white frame represents the captured area. It can be enlarged or minimized however you like. Use this to either capture video of your entire display, or record only a small portion of your screen. In the small window on the right you can choose to adjust fine settings. If you want to record a tutorial for instance, I recommend to capture the cursor, too. This helps the viewer to get a better orientation of the software tutorial. However, if the window distracts your workflow, you can just simply untick Display dialog while recording and the buttons for the recording are minimized and placed in the Windows bar.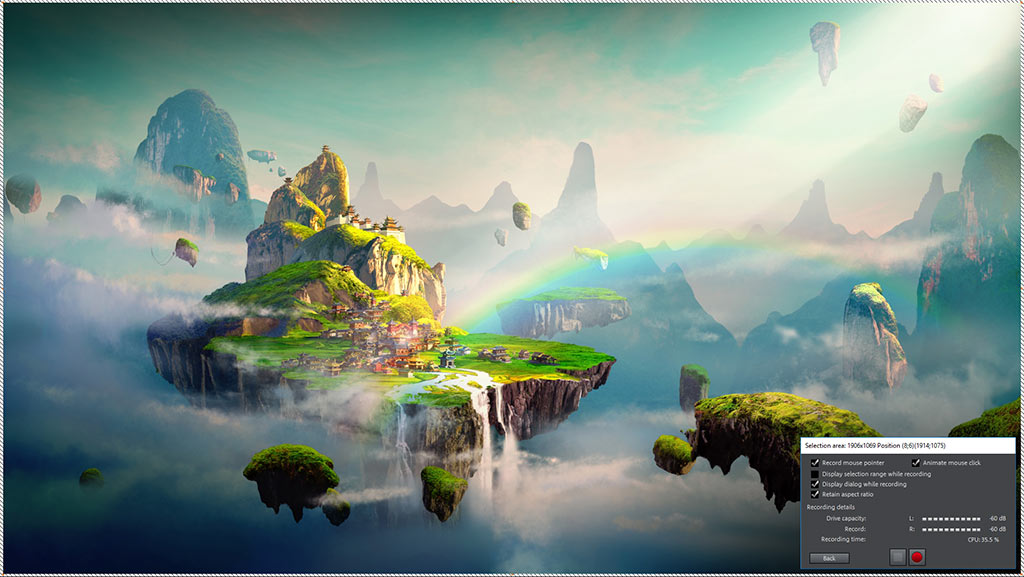 Step 4: Video recording
If you click on the red record button, it will recording the screen, respectively the complete area within the white square. And if you click on the stop button, you stop the recording, and Movie Edit Pro automatically opens. The recorded video material will be saved automatically in a timeline and can be edited if you click on the OK button.
After recording your screen you can also add background music as well as a DVD menu to your films. This allows you to present your recordings to friends and family in a professional way. The easy to understand wizards help user's burn video to DVD or upload their videos directly to the Internet. As a result, you can give your recordings just the right cuts, effects and fades and create an impressive film with an video screen recorder. Despite the numerous options and templates, MAGIX Movie Edit Pro is easy to use movie making software designed for beginners and advanced users alike at an affordable low price.