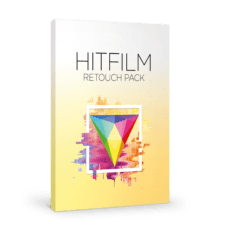 HitFilm Retouch
(value: £42.00 / A$73.00)
Professional video retouching.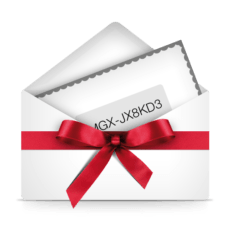 Vouchers for the new Store
(value: 10x £5.00/A$10.00)
Show your family and friends your travel route with an animation on the map or 3D globe - whether you traveled by plane or motorbike.
Make your video footage really stand out with exciting Zoom, Blur and Glow effects.
Try out five impressive plug-ins in the HitFilm Retouch effects pack: Grain, Pro Skin Retouch, Witness Protection, Magnify and Bulge.
Get new sounds, effects and songs for your videos: now with ten exclusive £5.00/A$10.00 vouchers for the new Photostory Deluxe Store.
---
The world's first
effects accelerator
The vision of the developers of MAGIX Photos on CD & DVD has now been made a reality in Photostory Deluxe: offering you ultra-fast, intuitive effects that can be applied directly within your photos, in fullscreen!
Introducing the new Effects Control Center.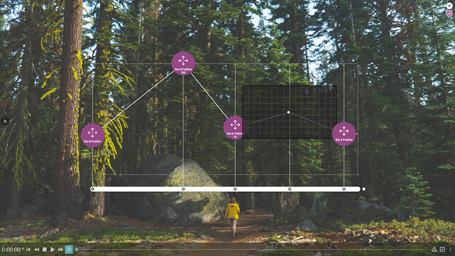 NEW! Control panels for camera pans
You can now set start and end points for camera pans or zooms directly within your images. To do this, simply position the new control panels on the image. Faster. More precise. One of a kind.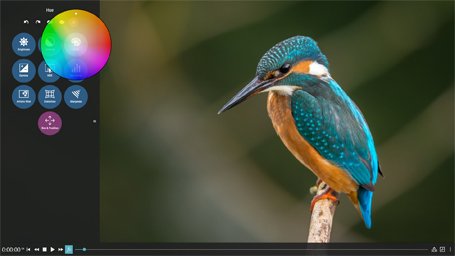 NEW! Controller for image editing
All effects work on the same easy principle: Use the controller to find the perfect setting for brightness, color and picture sharpness. Just click, check, and you're done!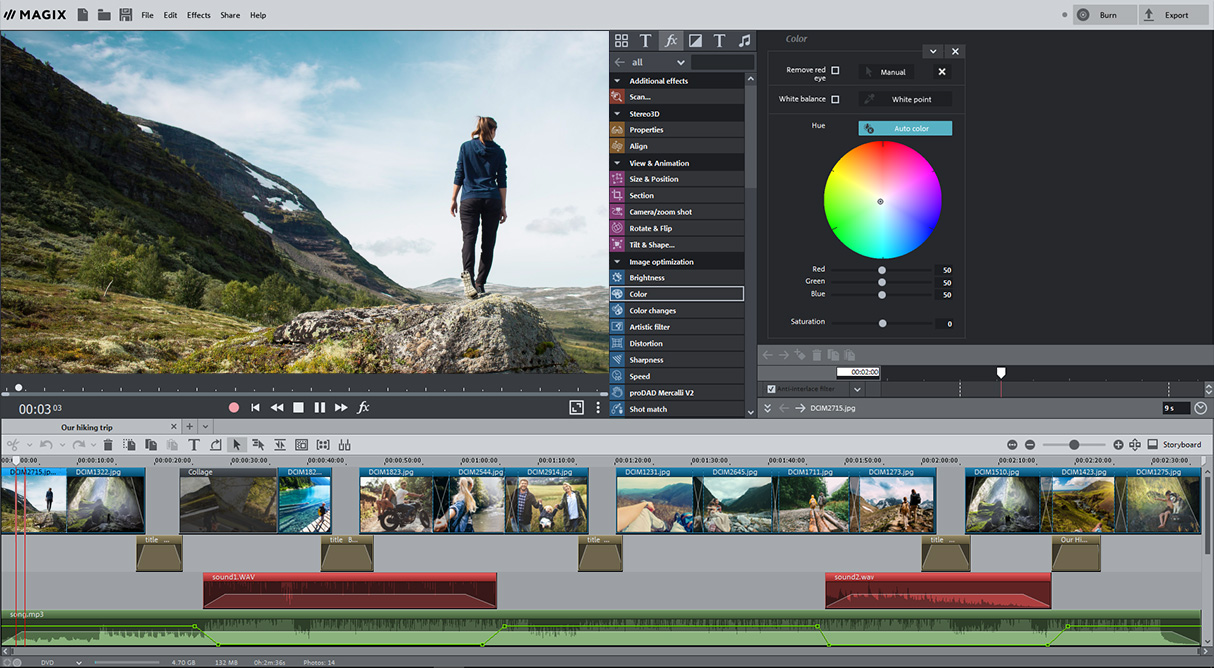 Quick navigation
Effects have been thematically sorted and color-coded. The result: Quick navigation to find your favorite effects.
New color world
Dark, elegant colors appear not only more appealing in the effects area, but also have more contrast and offer improved readability and orientation.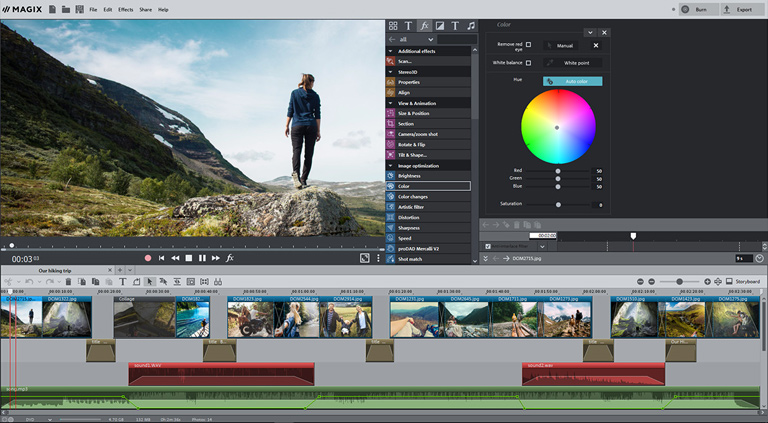 Photostory
shining in new light.
It's what's inside – and out – that counts! In addition to much faster navigation to find fitting effects, thanks to customer feedback, the new effects area now shines with improved orientation thanks to a completely new world of color. Have fun designing your new slideshows!

You videos have never looked so stable.
Previews are now up to 5x faster!
Photostory writes history. We make displaying your slideshows smoother thanks to new dynamic resolution reduction. Access up to 5 times faster editing and smoother playback of your images in the preview monitor.
Our massive range of stunning effects!
Discover new effects at a whole new level of quality and quantity! We've made our entire effects pool accessible. Explore true creative freedom for your slideshows – there's plenty to discover!
NEW! Lens reflections & color effects
Now included in Photostory: The most sought-after professional effects. From lens reflections to glow and color effects, make each and every photo tell its own story.
NEW! Expandable effects collection
Your best slideshow is just waiting to be made. With more than 1,500 effects and a massive, clearly displayed effects section, true creative freedom is easier than ever before. And best of all, the new integrated Store contains regularly updated effects to give your slideshows a fresh new look.
BONUS! A coupon for the new Store is included for new effects! Browse the selection directly within Photostory Deluxe. Included free with the Anniversary effects package and worth up to €49.95 in value.
Photo or reality?
Access transitions that are utterly smooth, thanks to 16.7 million times more color shades. Make colors glow and add more depth to light and shaded areas. Viewers will get the impression that they're right there in the middle of the event. Seeing is believing: 16-bit deep color support.
Optimized: Photostory Wizard
The wizard is an exceptional tool in terms of performance. It enables photos to be imported faster and can create an impressive slideshow fully automatically.
From anywhere! Full screen editing
This new function for enhancing images in full screen mode is a favorite with Photostory users. You can now use it in the main interface without the Photostory Wizard.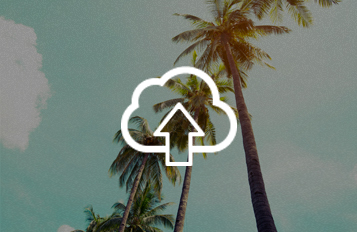 Ambitious: Cloud import
It's becoming more and more popular to save photos on secure clouds. We've redesigned the import dialog to so that it's more clearly laid out and easier for accessing cloud services such as Google Drive.
Update! Now also with direct photo import from Microsoft OneDrive.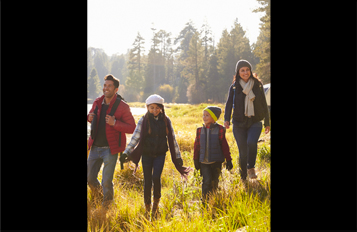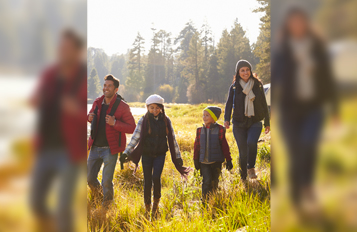 30 new image border effects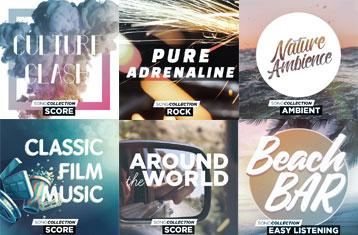 New slideshow music
Get rid of black borders in your photos. Create images using 30 new amazing image border effects. This new feature has made a big impact on our users!
First and last impressions are everything. The 9 new intro/outro templates contain an array of new details.
Sound is every bit as important as image. Photostory includes the perfect music for every kind of slideshow, no matter the event.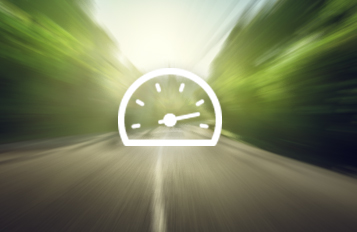 Enhanced performance update 2017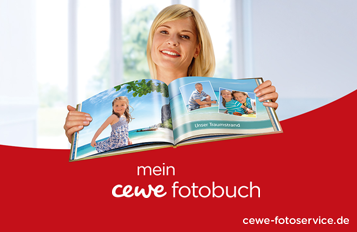 Photo books with CEWE
The new Photostory Deluxe now delivers unlimited fun. And not just for the viewers, but also for you. Thanks to helpful feedback from our users, we've been able to improve the software in many different areas. Enjoy the fastest, most stable version of Photostory Deluxe to date.
Your slideshow – all in one go! Perfectly color matched. The top effect from the professional sector, now easier than ever to use!
What was good before, just got even better. Printed photos in a beautifully designed CEWE photo book. Now from directly within Photostory Deluxe.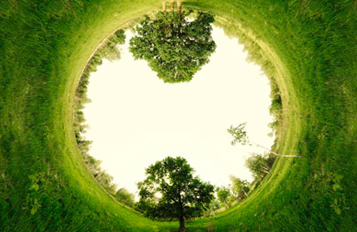 360° recordings for slideshows
The world's best image stabilization solution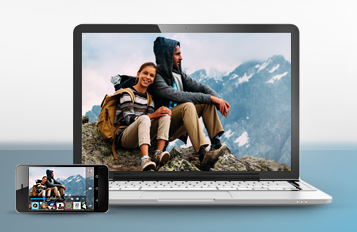 Get the new dream team:
Photostory + Smartphone
Define a section of your 360° panorama recording and create a dynamic tracking shot. Simply breathtaking.
You can now include all your videos in your slideshows, even the shaky ones. This is thanks to professional image stabilization from proDAD Mercalli V2 - now integrated in Photostory.
View your new favorite photo that you took using your smartphone - directly in Photostory Deluxe. Simply take pictures using the smartphone app, Camera MX, and send to Photostory via WiFi. It's the perfect mix.
Exclusive to
Photostory Premium VR
VR features:
Create virtual worlds using 360° recordings
Interactive tours
Display slideshows in virtual space
Premium effects package (Over £45.00 / €50.00 in value)
4 collage packs, each with 5 collages
3 intros/outros
10 transitions
1 sound effect pack with 40 sound effects
1 sound collection pack