Extra when upgrading
Movie Edit Pro Plus & Premium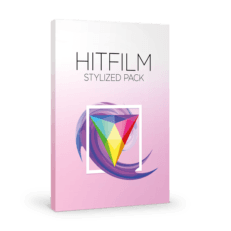 HitFilm Stylized Pack
(value: £42.00 / A$73.00)
Give your stories a burst of color.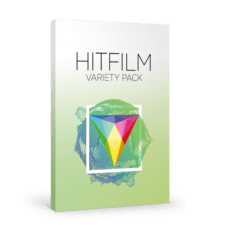 HitFilm Variety Pack
(value: £42.00 / A$73.00)
Find the perfect effect for every video.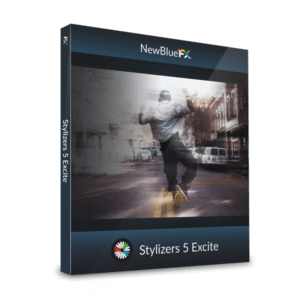 NewBlue Stylizers 5 Excite
(value: £90.99 / A$149.99)
NewBlue Stylizers 5 Excite will add energy and style to your production
Create a lasting impression with the HitFilm Stylized effects pack.
Try out five impressive plug-ins: Color Gradient, Bleach Bypass, Tint, Radial Blur and Cartoon.
Transform each and every video into something amazing with effects such as flickering, zoom and graduated color in the HitFilm Variety pack.
Discover five impressive plug-ins: 4-Point Color, Fractal Noise, Gleam, Flicker and Zoom Blur.
Even perfect slideshows can lack flair. With the latest effects from NewBlueFX you'll be able to create the perfect atmosphere for unforgettable movies.
Included effects:
Paper Collage
Ghost
Motion Blur
Mosaic
Ripple
Spin Blur
Zoom Blur
Earthquake
Rolling Waves
Shear Energy
Warp
Wiggle
---
At a glance:
New in Movie Edit Pro
Movie Edit Pro
NEW! Flexible grouping for J-L cuts
NEW! High-speed-mouse mode to "move object contents"
NEW! Redesigned Chroma keying
NEW! Smooth-flowing preview
NEW! Full output quality for FullHD videos
Movie Edit Pro Plus
Also included with Movie Edit Pro
Additional effects worth a total value of £39.95
200 Multimedia tracks
Improved 360° video editing
Movie Edit Pro Premium
Also included with Movie Edit Pro Plus
NewBlue Elements Overlay
iZotope RX Elements
NewBlue ColorFast 2
HitFilm Movie Essentials
NEW! Video and audio track
With a modern, flexible grouping
Grouped, yet with enough freedom: The new, flexible grouping options for video and audio tracks. Fit your individual tracks into a project without losing the advantages of working with grouping. The new J-L cut – a impressive time-saver for overlapping objects, for example, in documentaries with narration lasting several scenes.
NEW! Move object contents
Faster video editing
Move object contents instead of cutting! We're revolutionizing video editing, so that your film is finished faster. Now, find the right scenes by intuitively scrubbing through footage – directly in corresponding video object. Without impairing the rhythm of your editing or adjusting tracks over again. Ideal for use in editing templates.

Track headers with progress bars
See which tracks are active at a glance. The track heads of inactive tracks will appear less prominent.
Add tracks
Add new tracks directly at the desired position without having to move other tracks.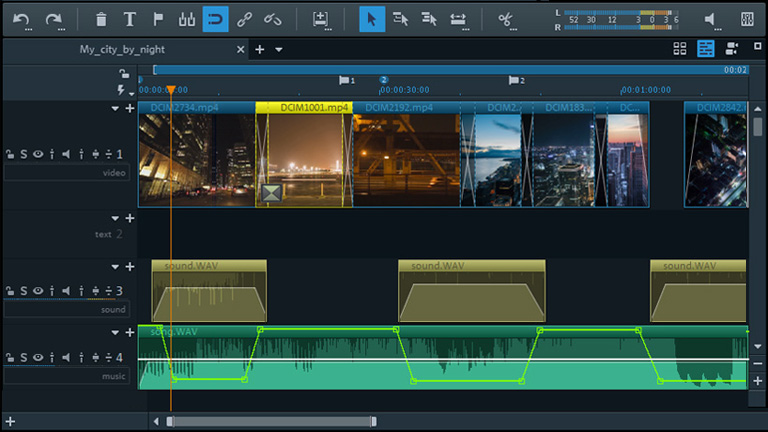 Total Timeline Freedom!
Flexible track handling
Modify and expand your video projects anytime and add tracks to any position – even at a later stage.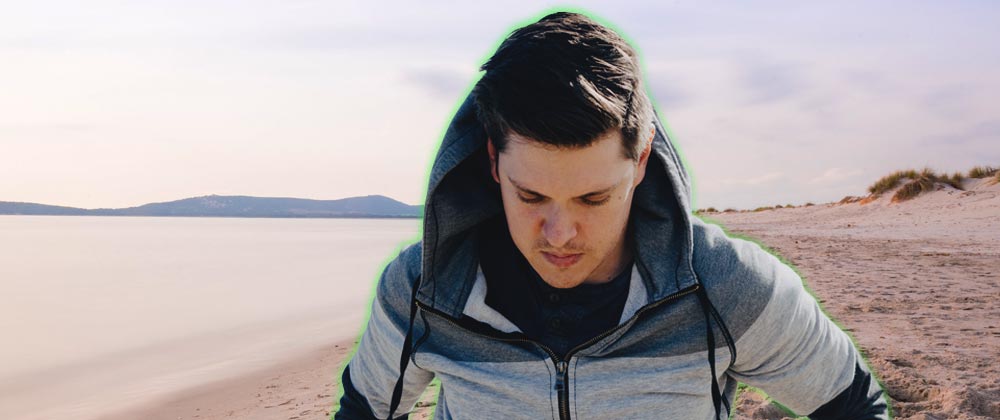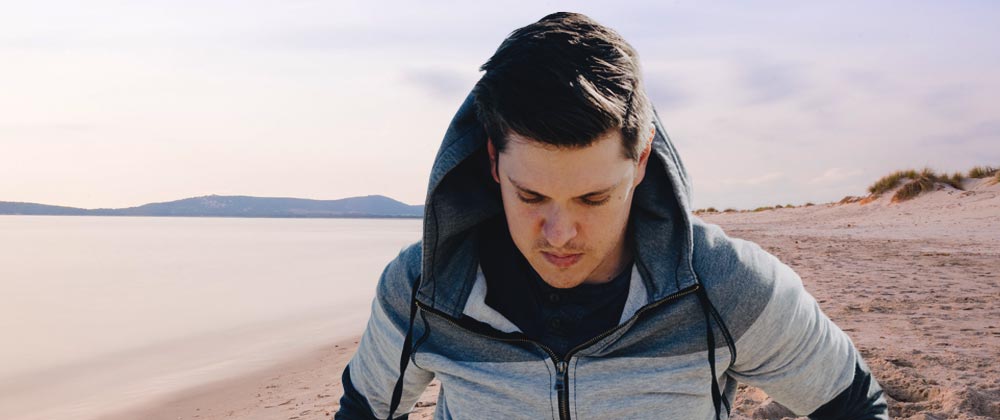 NEW! Chroma key for all!
Movie Edit Pro – now with another tool of the trade!
We've given our chroma key tool a major overhaul and made it easier to use. Crop objects and change backgrounds. Now, in the blink of an eye – without green borders and with improved object recognition. All thanks to our "Antispill" and improved cropping algorithms in template mode.
Discover the endless potential of object extraction in your movies.
Effects, as many as you need.
With over 1,500 intros/outros, transitions, movie templates, music - the new selection is big. And as your creative demands grow with each video project, the effects area grows with you!
Just when you need something extra, the right effect is always at hand! New effects are constantly being added to the integrated Store.
NEW: Browse quickly and clearly through the growing effects collection, now with the new list view.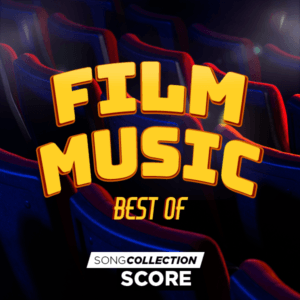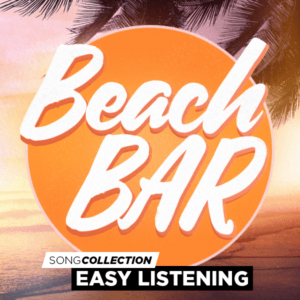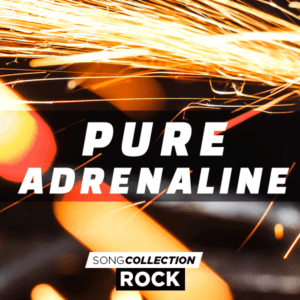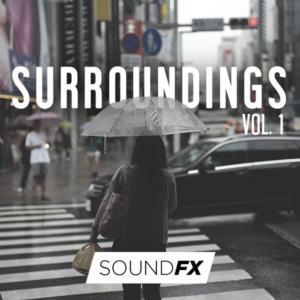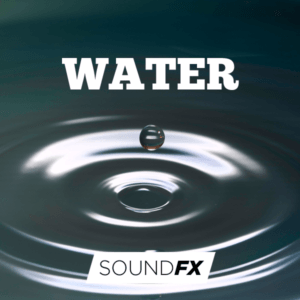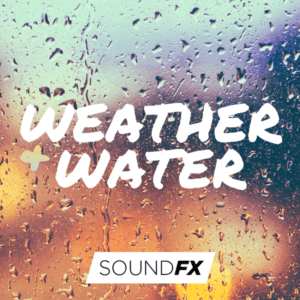 Includes soundtrack music
Plug-ins for a special low price!
For the first time, directly in Movie Edit Pro, access an amazing selection of soundtrack music. There are 32 soundtracks and 22 sound effect packs available.
20 songs and 2 sound effect packs are included for free.
From effects specialists like NewBlue and HitFilm, the best plug-ins such as picture-in-picture effects, split screens, color correction and audio optimization.
Available now at an exclusive price in the new Store!


NEW! Adieu Moiré!
Improved image quality
Full quality during recording and in your final movie! Our entire team of MAGIX developers worked to significantly reduce image artifacts during the compression of high-resolution recordings. This means your 4K footage contains fewer visible artifacts and Moiré patterns when exported as FullHD video.

Smoother. Glitch-free.
Up to 5X faster!
Switch to the next gear and activate INTEL GPU hardware acceleration for export. Requested by a record 70% of users and made possible by our exclusive partnership with INTEL.
Additionally, enjoy 5X faster processing of your video footage. Even high-resolution material, up to 4K, now plays smoothly on your preview monitor!
Videos from the Cloud
Always at your fingertips: Saving videos and photos on securely in the clouds enables you to access your footage from anywhere – and now also directly from Movie Edit Pro.
Also included in Movie Edit Pro Plus
The premium package for effects
5 brand new intros/outros, 50 of the newest transitions or 200 fresh sound effects. Get your dream package in the new Store!
Free with the Premium package.
Ready for greatness
With a total of 200 media tracks, nothing is in the way of your really big movie projects.
360° of perfection
360° video at the highest standard currently available. Even stitching of 360° raw material is now possible.
Also included in Movie Edit Pro Premium
The best plug-ins from the world's best effects specialists.
With the Premium version, picture-in-picture effects, sound optimization, color correction and real film effects await!
Note: Premium version plug-ins are included upon purchase of new software or extension of the Update Service, or when you upgrade.
NewBlue Elements Overlay
Creates a true experience out of simple videos: The NewBlue package with premium split screen and picture-in-picture effects.
Show different scenes, perspectives and additional information simultaneously, instead of one after the other. Liveliness and excitement for your viewers is guaranteed!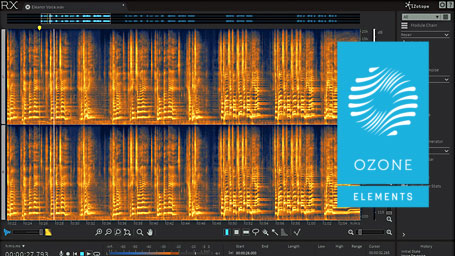 iZotope RX Elements
For video recordings without distracting noise, try audio editing from iZotope.
It visualizes sound and lets you know immediately where the audio track has to be filtered. With a spectrogram and 4 audio editors, you'll be able to remove distracting noises such as wind and traffic easily and precisely.
NewBlue ColorFast 2
Film in your colors: Unique color correction from NewBlue gives your videos any color you want for the desired mood.
Color Grading – lighting fast. Only with ColorFast 2.
HitFilm Movie Essentials
With the basic package from HitFilm and its 15 high-quality effects, step into the fascinating world of professional movie production.
Experience light, color and glow effects from the cinema in your videos!
10 new themed editing templates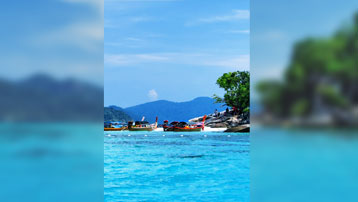 Attractive video border effects
Thanks to the 9 new intro and outro animations, you have even more options to give your video a genuine look. Each animation has the right frame and professional appearance.
When you need fast results: Movie Edit Pro now includes 10 new templates for automatic video editing to the beat of the music.
From now on you can use the portrait format recordings from your smartphone without compromising your video's look. The new image border effects ensure perfect integration.
Brand new functions in effects area
Perfect image stabilization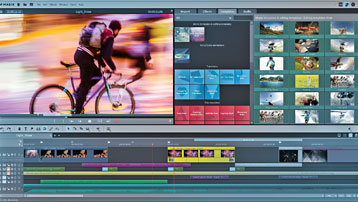 Significantly enhanced performance
The effects area of Movie Edit Pro has been expanded with 5 new functions. Using the new mask generator, you can apply effects to parts of an image in your vides.
Mercalli V2 from proDAD is the perfect tool for transforming shaky panning shots or zooms into smooth, stabilized videos. It lets you save footage of unforgettable moments that you thought were unusable.
Movie Edit Pro now runs more stable than ever before. Thanks to helpful feedback from our users, we've optimized many areas within the program and improved performance. This makes editing your projects even easier and ensures that the program is now more reliable.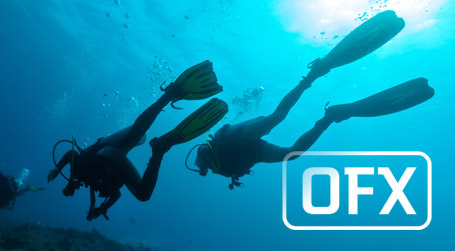 OpenFX standard
Open to new things: Easily and comfortably insert external effect plug-ins into Movie Edit Pro using the OpenFX standard. Third-party plugins can be used directly from within the Media Pool.
The new shot match feature enables you to match the colors and tonal values of separate scenes automatically. Shot match is perfect for outdoor scenes, where weather and lighting conditions can change quickly.
Import, edit, add titles and upload the results directly to YouTube: 360° video editing has been completely reworked.