Active destination track
Import with total precision: Activate a destination track and then insert videos and effects to the exact position of your choice.

Track control
Easily reorder, delete and copy tracks whenever you want, as much as you want – even after the fact and until you're happy with the results.

2X faster
A quantum leap in processing performance: Turn your footage into finished movies even faster with INTEL support and AVX optimizations.
3 effect plug-ins
A legend, a head-turner and a class act. 3 high-quality plug-ins designed to make your movies perfect for the big screen. Only available in the Premium version.

Quick controls
Completely redesigned plug-in dialogs that make it fast and easy to find exactly the controls you need.

iPhone photos
Always up to date: Add pictures to your videos in HEIF, the latest iPhone format.
Active destination track
Track control
2X faster
3 effect plug-ins
Quick controls
iPhone photos
Brand new! Full control
Movie Edit Pro is with you every step of the way. Precise cutting tools react to your command to modify everything the way you want. It's a new smoother, faster video editing workflow.
NEW! Active destination track
Import with total precision.
Activate a destination track and then insert videos, effects and music to the exact position of your choice in the Timeline. This can even easily be done using copy & paste helping you save tons of time when working on video projects.
1. COMPLETE! Perfect track handling
Your movie — just like you imagined. Experience the freedom of being able to rearrange, delete and completely reorder your tracks any way you want, whenever you want. Even retrospectively!
2. NEW! Chapter export
Export with shortcuts
Only need to touch up part of your movie? Save time and energy by exporting individual chapters as you edit them, instead of your entire movie.
3. NEW! Plug-in dialogs
More than just a touch up
The new version features a completely redesigned effects area to give you a better overview of the effects and the freedom to customize how you work with them. Plug-in dialogs let you preview your movie as you apply effects.
Video and audio track
With a modern, flexible grouping
Grouped, yet with enough freedom: The new, flexible grouping options for video and audio tracks. The new J-L cut – an impressive time-saver for overlapping objects, for example, in documentaries with narration lasting several scenes.
Move object contents
Faster video editing
Move object contents instead of cutting! We're revolutionizing video editing, so that your film is finished faster. Now, find the right scenes by intuitively scrubbing through footage – directly in the corresponding video object.

Brand new! Express movies
Movie Edit Pro now features the same power as its big brother, MAGIX Video Pro X. For improved performance you can feel. With significantly faster video processing and award-winning program stability.

NEW! CPU acceleration
Supersonic speed
Take advantage of your processor's full potential for improved editing performance. Get accelerated video processing and enhanced output quality with extensive AVX optimizations.
GPU accelerated
Record-speed export
Switch it up a gear and activate INTEL GPU hardware acceleration for export. Made possible by our partnership with INTEL.
Adieu Moiré!
Improved image quality
Full quality during recording and in your final movie! This means your 4K footage now contains fewer visible artifacts and Moiré patterns when exported as Full HD video.
Cinema quality right from the get-go
Entertainment from start to finish. Make movies that impress right from the start — with new, high-quality title animations. And keep the suspense turned up all the way to the end with an extensive selection of effects.
Stunning title animations
20 new title animations
First impressions are everything – and there are now 20 to choose from. With new, high-quality titles from the Movie Edit Pro Store, create movies that will impress viewers in a whole new way. You can select titles directly using the coupons included in the Plus and Premium versions.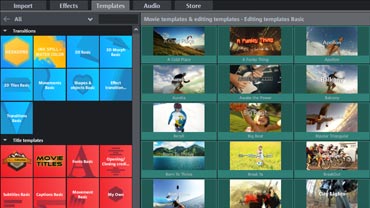 Up to 1,500 effects
Endless ideas
Keep your audience on the edge of their seats right to the end. 1,500 effects — 1,500 ways to impress.
Includes soundtrack music
Perfect accompaniment for all your movies
Sound is every bit as important as image. Movie Edit Pro now features an amazing selection of movie music and sound effects you can use to bring your visuals to life.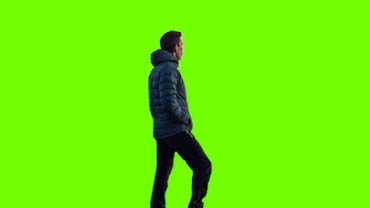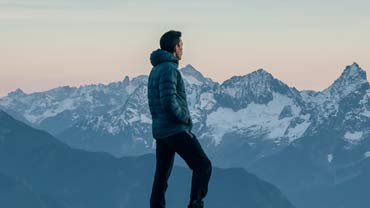 Chroma key for everyone!
For movies from another world
An expedition to Everest, ending with you at the summit? The new chroma keying feature makes it all possible — and incredibly easy.
A Movie Edit Pro Premium exclusive
NEW! MotionStudios Vasco da Gama 11
£119.00 value
The legend is back: Relive your travel experiences on a 3D animated globe with Vasco da Gama. Now available in the latest Essential version!
NEW! proDAD VitaScene V3 LE
£179.00 value
Move confidently from one scene to the next with professional transitions from proDAD.
NEW! HitFilm Ignite Color: Cine
£34.99 value
Give your movies that authentic Hollywood look, complete with professional color grading and aspect ratios built for the silver screen.
Note: Plug-ins included in the Premium version are for use in the latest version of the software. The new version must be purchased, upgraded or updated by extending the Update Service. Please note that the program language for all plug-ins in English.
All new features at a glance
15 years of Movie Edit Pro. The industry's leading video editing program with 93% customer satisfaction. Relive 15 years of cutting-edge development with the "Best of" Movie Edit Pro's new tools and features.