Discover the possibilities
with Virtual Places
With Virtual Places, you have everything you need to create immersive virtual tours of what your business or organization has to offer. Learn more about how you can generate more sales and stay one step ahead of your competitors.
From virtual tour directly to booking
It's never been easier to attract quality customers. Users can visit your location virtually and then go directly to your booking, or to make an offer on your properties for sale.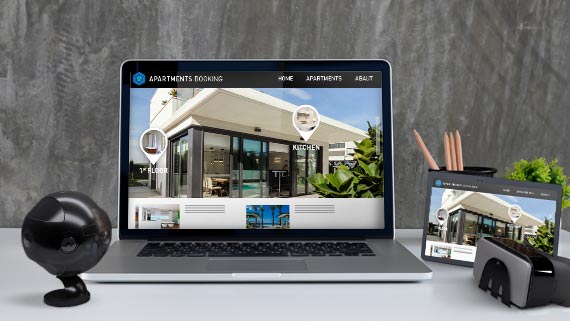 Easy access to watch your tour
The tours are available to your customers anytime and anywhere – whether on a PC, smartphone or VR headset. The latter offers the best experience to immerse themselves in your tour.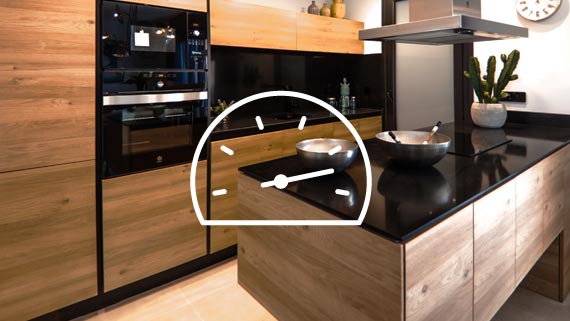 Fast loading
Despite the size of 360° images, tours created with Virtual Places load almost as quickly as ordinary websites – so they can be viewed instantly.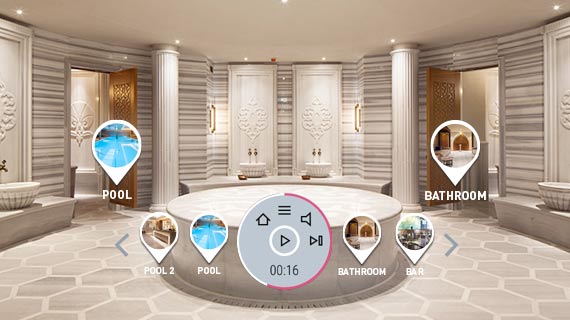 Intuitive navigation
Your customers can simply go from room to room and experience your tour in a completely new way. They can easily jump from one location to another by clicking room icons, or by using the quick navigation interface.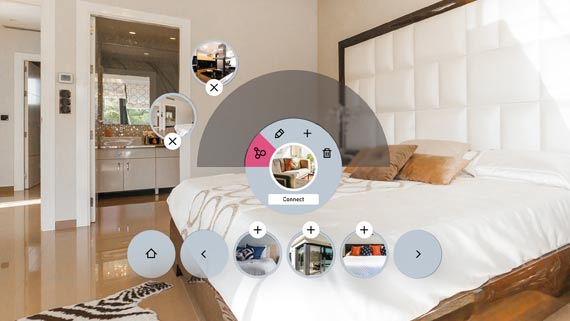 Add additional media for detailed information
Link your tour to other media like descriptions, photos, and videos for an interactive experience, providing detailed information and answering your customers' questions before they ask.