Denis Burger
CEO
Since May 2022, Denis is CEO at MAGIX and before acted as CMO at Native Instruments. Denis started his career as consultant to technology companies, amongst others at The Boston Consulting Group and Oliver Wyman. At eBay and GetYourGuide Denis was responsible for the development and growth of strategic growth areas. Denis' mantra is "customer first" and he is passionate about establishing a high performance culture at MAGIX.
Jan Gackenholz
CFO & COO
Jan has been with MAGIX since February 2022 and will contribute his extensive experience as our new CFO & COO. In addition to the Finance department, he is responsible for the HR, Legal, IT, and E-Commerce departments. Before joining MAGIX, he held a variety of operational roles at notable companies, including SoundCloud and Roland Berger Strategy Consultants.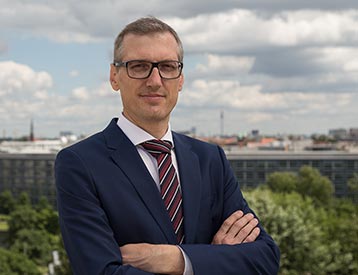 Hagen Hirche
CTO
Hagen has been with MAGIX since 1995 and CTO since 2016. A software specialist at the company since joining us, he has long-standing industry experience.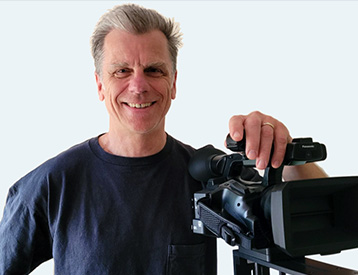 Gary Rebholz
CPO Pro Video
Gary started with MAGIX in 2016, and has been on the VEGAS Creative Software team for over 20 years. He started as Training Manager, and is currently Product Owner for the VEGAS development team, CPO for Pro Video, and the Site Manager of the Madison, WI office.
Sven Kardelke
CPO for DIY Video/Photo
Sven has been with MAGIX since 2006 and, after various roles in product management and several years as CPO for Pro Video, he is now CPO of our DIY Video unit since 2021. Sven started his career at DoRo Film- und Fernsehproduktion as an online and video editor. With Taiwanese company Ulead Systems, he was responsible for the European marketing and product development of their video and photo software. Sven loves video and music and the close exchange with our customers.
Thomas Wolf
CPO for Pro Audio
Thomas has been with MAGIX since 2001. His first role was as a software developer in professional audio. He is now PO, and since 2019 he has also been CPO for Pro Audio and deputy chief executive of our corporate branch in Hangzhou, China.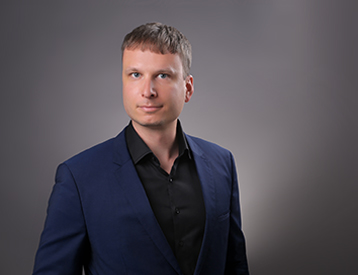 Johannes Ernst
CPO for DIY Audio
Johannes joined MAGIX in 2020 and has been CPO DIY Audio since January 2022. With a background in business administration, design and music, he has broad expertise in marketing, product development and audio production.