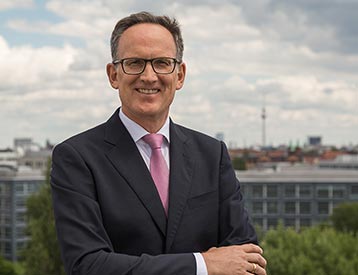 Klaus Schmidt
CEO
Klaus has been the CEO of MAGIX since 2015. He holds 24 years of C-level experience in retail, media and online industries. His areas of expertise lie in business development, international expansion and growth modeling, among others.
Michael Burdack
CFO
Michael has been CFO at MAGIX since 2019. Previously, he worked for several years in consultancy and was also Head of Finance at a mid-sized publishing company for five years. His areas of expertise include M&A, accounting and process optimization in the area of finance.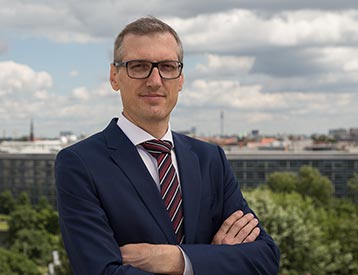 Hagen Hirche
CTO
Hagen has been with MAGIX since 1995 and CTO since 2016. A software specialist at the company since joining us, he has long-standing industry experience.
Sumit Rai
CPO Pro Video
Sumit has been CPO for Pro Video since 2020. Before joining MAGIX, he held various C-level positions in the video industry. A speaker at industry events who also has 12 years of experience as a lecturer in digital media behind him, Sumit is responsible for strategy development for our future products and services.
Arwed Grenzbach
CPO for DIY Video/Photo
Arwed has been CPO for DIY Video/Photo since 2018 at MAGIX. Before joining the company in 2018, he held various leadership roles in the video gaming and film industry. His areas of expertise include product development, brand marketing, internationalization and partner strategy.
Thomas Wolf
CPO for Pro Audio
Thomas has been with MAGIX since 2001. His first role was as a software developer in professional audio. He is now PO, and since 2019 he has also been CPO for Pro Audio and deputy chief executive of our corporate branch in Hangzhou, China.
David Schara
CPO for DIY Audio
David has been CPO for DIY Audio at MAGIX since 2020. He brings extensive leadership experience in the areas of product development and innovation management to the role. His most recent areas of focus are video, audio and HR technology.