Creating your own videos is an exciting project. Find out how best to prepare for the task and fully utilize the potential of a video editor here.
All video editing software at a glance
Video editing with Fastcut to entry-level programs like Video easy to professional applications in Video Pro X – with MAGIX' software, video editing is possible for everyone.
Video easy
Standard area of application: Video software for beginners and families
Advantage: Simple video editing, no experience required
Movie Studio product family
Standard area of application: Video editing software for beginning and advanced video editors
Advantage: Easily create amazing films thanks to impressive effects – for demanding video production use Movie Studio Suite
Video Pro X
Standard area of application: High-performance production for ambitious and professional video editors
Advantage: Professional video editing with the highest level of quality
Once you have decided on the best video editing software for you, you will need to prepare, film and edit your movie. Learn about the steps you need to perform below.
What exactly happens before the shoot and what do you need to prepare for? Preparation for a video shoot should not be underestimated and needs to be planned thoroughly.
After you have developed a story (or "plot"), you can begin brainstorming on the implementation. Take your time for this first step, as it lays the basic framework for the entire video production process.
But before everything can finally get started, there is one more organizational question: what kind of equipment is needed? Based on the screenplay, you can determine exactly what needs to be planned for each individual shot. It is a good idea to list the necessary supplies for each scene so nothing is overlooked on the day of shooting.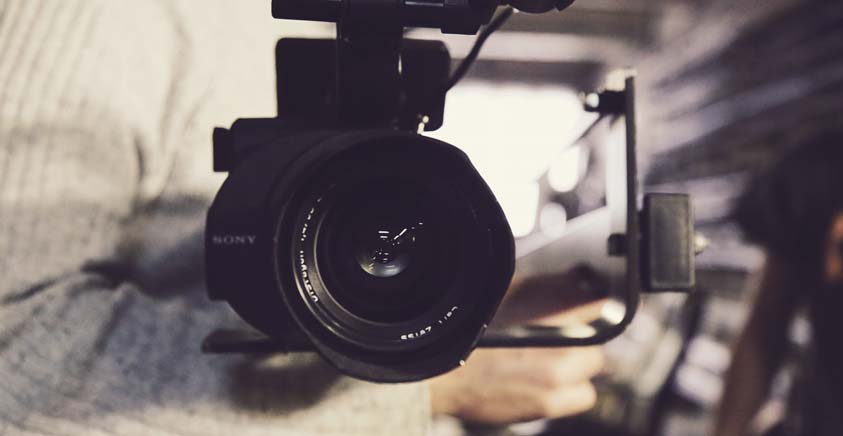 The next step is the active part of the video production: filming. For this step, it is important to ensure that you plan enough time to ensure that your work won't be rushed. Depending on how extensive your script is, you should anticipate two to three days of shooting before working in your video editor. Even though you may have planned carefully in advance, there may still be one or two unforeseen challenges on the day of shooting.
Shoot scenes several times to provide a range of takes to use later during video editing. You might only notice small annoying details only afterwards while cutting. For such cases, it is advisable to have a collection of takes for the same scene in your footage. Then, you only have to select the best take in your video software.
Tip: Attention to detail in every video will always pay off. Remarkable perspectives, camera pans and close-ups make watching your video even more exciting.
Step 4: Cutting in Your Video Editing Software
Video effects: for example, if the focus in a scene should be on a specific person or object, simply remove sharpness or color from another part of the frame. In Movie Studio Platinum, this is can be done using masks that allow you to select any area of the scene.
To make a video look even more professional, video software offers the possibility of adding opening and closing credits. The title of your film can be shown at the beginning. Contributing cast and crew, music credits and acknowledgements can be included in the credits as well. With the help of the different intro and outro animations offered, you can give your creativity free rein.
Cutting your first personal video is an exciting project. Of course, you won't become a professional in video editing overnight, but you can achieve great results even as a beginner. Our tips and tricks will provide you with a basic guide for the process. Have fun working on your first video project!