ACIDized Loops.
Unique. Customizable.
ACIDized loops are the heart of every ACID version and make unique loop-based music production possible. They contain pitch, length and transient data - much more than just simple audio files. Your benefit: Edit them in real time and change the tempo continuously. Never before have loops adapted so closely to your music.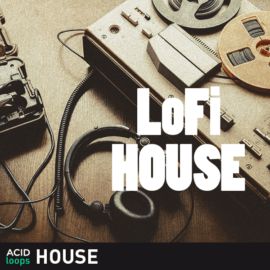 A special ACID loop collection of synthesizer and drum sounds directly from an internationally renowned DJ, producer and synthesizer artist. This is Lo-Fi-House and Techno in its most original form!
A total of 441 samples offer you:
129 Loops in 120 BPM
79 Xtra Loops in 123 BPM
233 One-Shots
This collection gives you access to some of the most sought-after analog instruments, recorded in good quality using a reliable Studer A820 reel-to-reel tape recorder.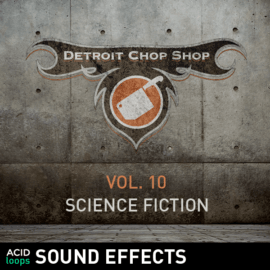 The aliens have landed and kindly helped us to put together the 10th part of the Detroit Chop Shop Sound Effects Series.
A total of 157 high-tech + sci-fi sounds:
Flight noise from spaceships
Explosions
Data transmissions
Scanners, drones and more beeps
For over a decade The Detroit Chop Shop has become one of the most successful producers of authentic sound effects that enrich every production.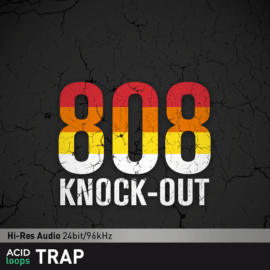 The unique sound of the Roland classic TR-808, which revolutionized the music world. No other genre was influenced by this legendary drum machine as much as hip hop.
This package offers you a total of 385 samples:
7 sets with 30 bass loops each
25 kicks in different tempos
Make use of the versatile Loop Collection, either in very high 96 kHz or compact 44.1 kHz resolution. Whether hip-hop, future bass, house or EDM, these basses are among the most popular sounds among music producers.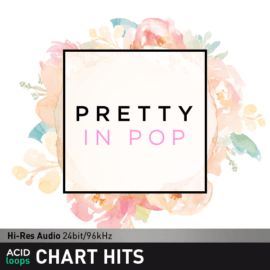 Your own song on chart hit level? No problem at all with the Pretty in Pop Collection! It contains 7 kits plus additional One Shots, which merge genres like House, Dubstep and Trap into a unique music experience. Modern vibrating synthesizers, cool guitar riffs, gorgeous pianos or whole orchestras - this collection has everything you need to let your creativity run wild.
All loops are 100% ACIDized and include tempo and pitch information. This way they automatically adapt to every project and allow a smooth workflow.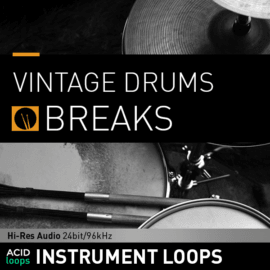 With "Vintage Drum Breaks" you have access to a vintage drum set that has been professionally recorded and captures all the dynamic nuances of a funky drummer. Influenced by the legendary Motown era, the kit combines the powerful sound of a Slingerland Tom, dark Istanbul rides and a selection of Ludwig drums into a unique combination.
Total 317 samples
272 MB (24 Bit, 44 kHz)
593 MB (24 Bit, 96 kHz)
50 Loops in 80 BPM55 Loops in 90 BPM 53 Loops in 100 BPM
52 Loops in 110 BPM
55 Loops in 120 BPM
52 One Shots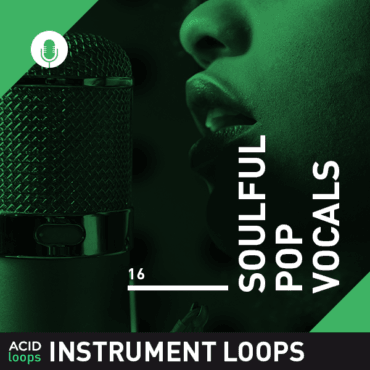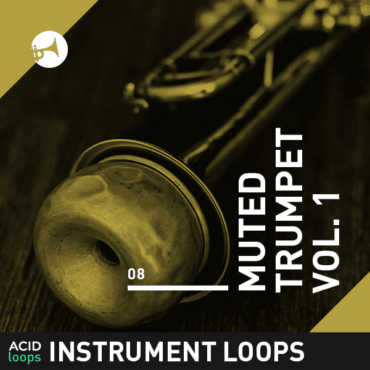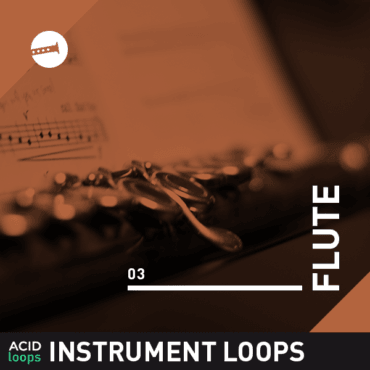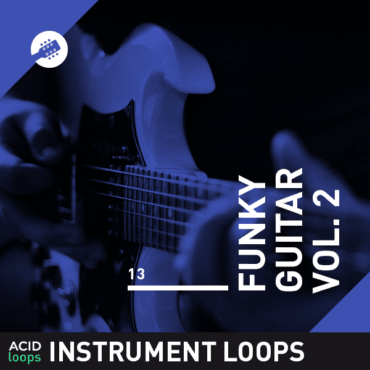 Music always lives from its instruments - and the instruments live from what you make of them! With ACID you can enjoy a variety of instruments in high quality. From classical wind instruments, guitars and drums to very exotic variations - the INSTRUMENT LOOPS provide you with a perfect basis for creative music productions in all genres.
44 different instrument loops

Want the best sounds and loops for your productions?
Find the ACID Loop Collections plus over 100,000 additional high-quality sounds and loops on Producer Planet.
Is there a free trial version
of ACID?
Yes, free 30-day trial versions of ACID are available. Just go the free-download section and get started.