Camera MX – Now with GIF export!

Camera MX – Export GIFs on an Android Phone
GIFs are funny, funky and trendy – everybody (us included) loves them. What about you? How about sharing your own animated pictures instead of sending classic Emojis via Whatsapp or the Facebook Messenger? Our App Camera MX allows you to easily create and share GIFs on your own.

The app itself allows you to choose between exporting your Live Shots as short and looping video clips or as GIFs.
In addition to faster operation time, you can also create animated Live Wallpapera to have dynamic background on your phone.

What do you need? To start, all you need is an Android smartphone and the latest version of our free photo app Camera MX!


Export Live Shots as GIFs
In addition to exporting Live-Shorts as short videos, you can also convert your moving snapshot to a GIF.
By the way, "GIF" signifies a graphics format capable of losslessly compressing images, as well as saving and animating multiple images.


How GIF export works:
1) Take your Live Shot or open one in Camera MX Media Manager.
2) Click the Swirl icon to the left of the pen and select Create GIF/video loop. Pick the GIF option and begin export.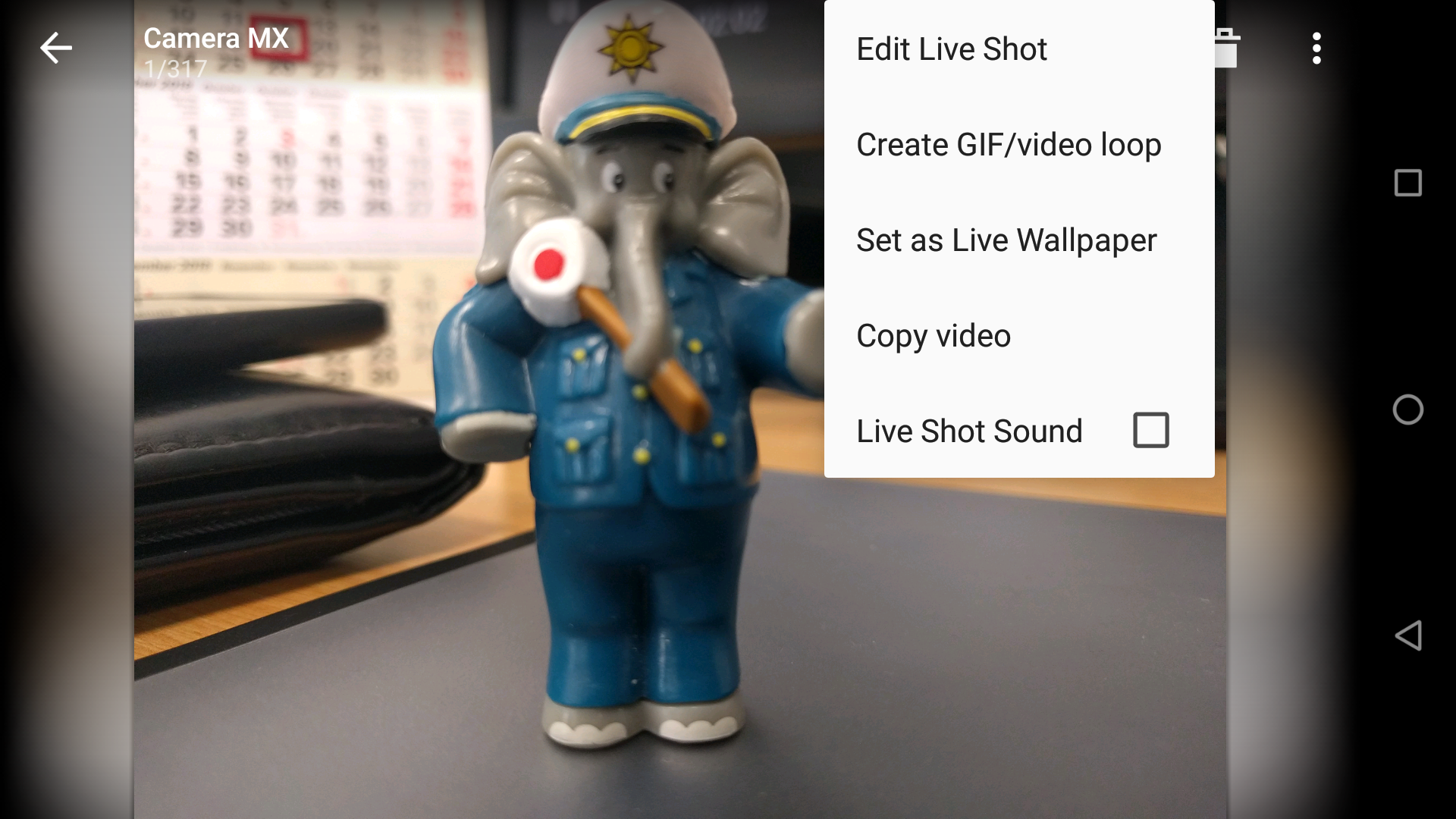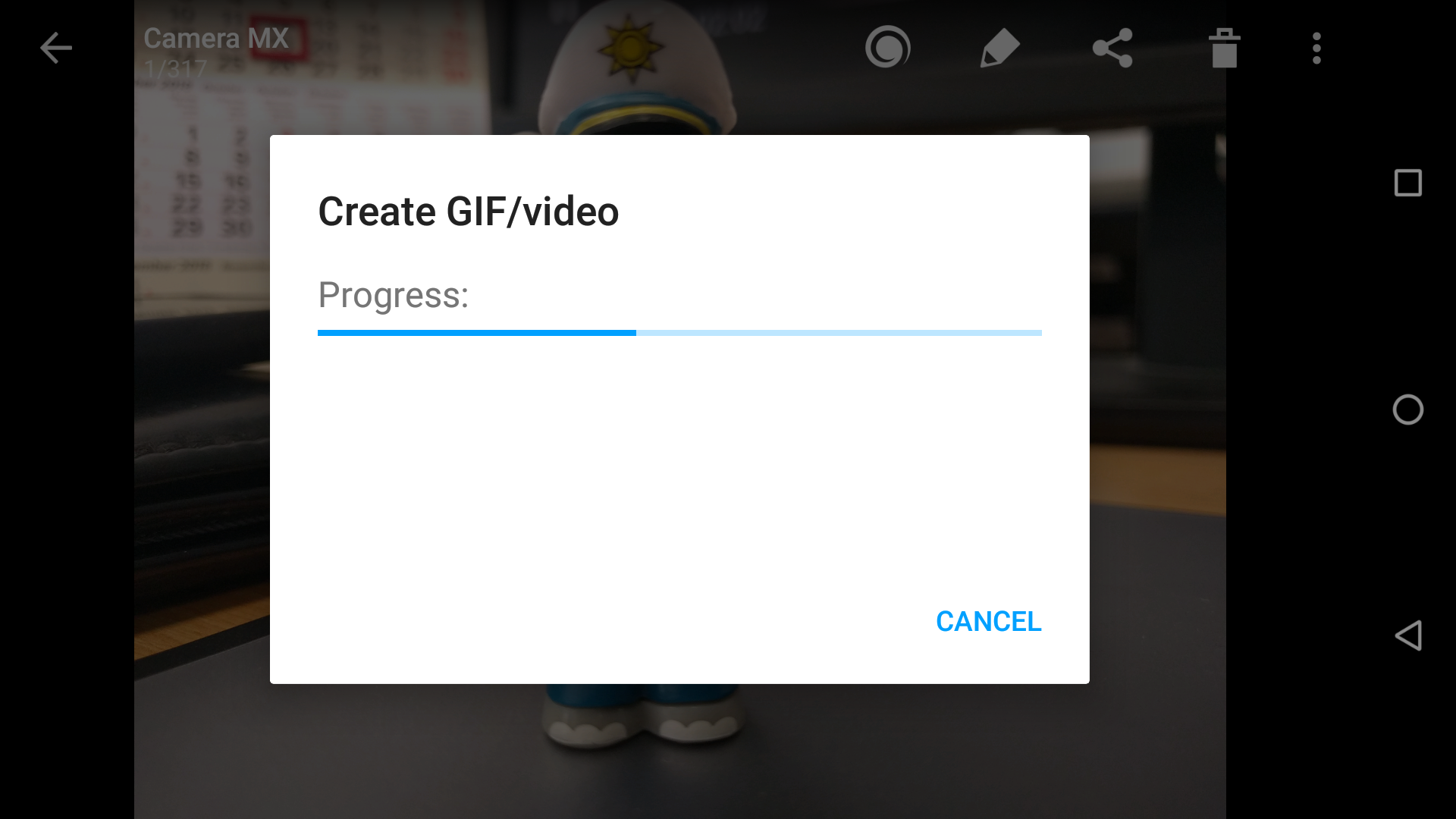 3) After export, you'll find the finished GIF file in your local photo album and in the Media Manager.

A little extra:
For those who can't get enough of animated images and are bored with the few wallpaper files that come pre-installed: create your
own Live Wallpaper! To do so, simply select "Set as Live Wallpaper" in the Live Shot editing window (the swirl). Now all you have to
do is to go to your smartphone's background settings and select the new background using the Camera MX button...
Or do it directly through the Pop-up.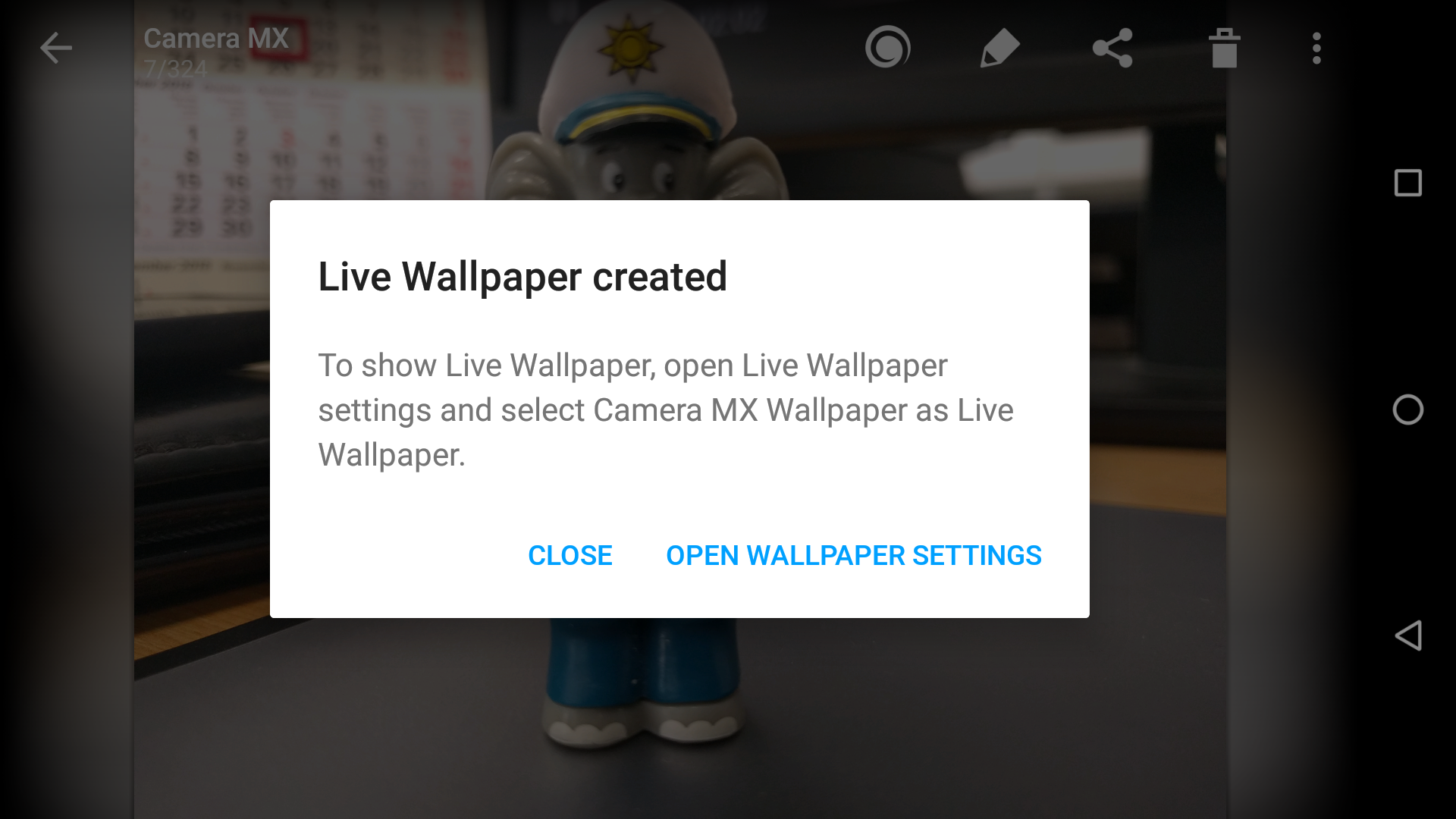 Now it's your turn!
Got an appetite for more? Then simply download the latest version of Camera MX on Google Play for free!


Camera MX at a glance:
Share Live Shots as animated GIFs
Live Photos for Android
Create Live Wallpaper
Shoot-The-Past Burst Mode
Effect & Filter Camera
Photo & Video Editor